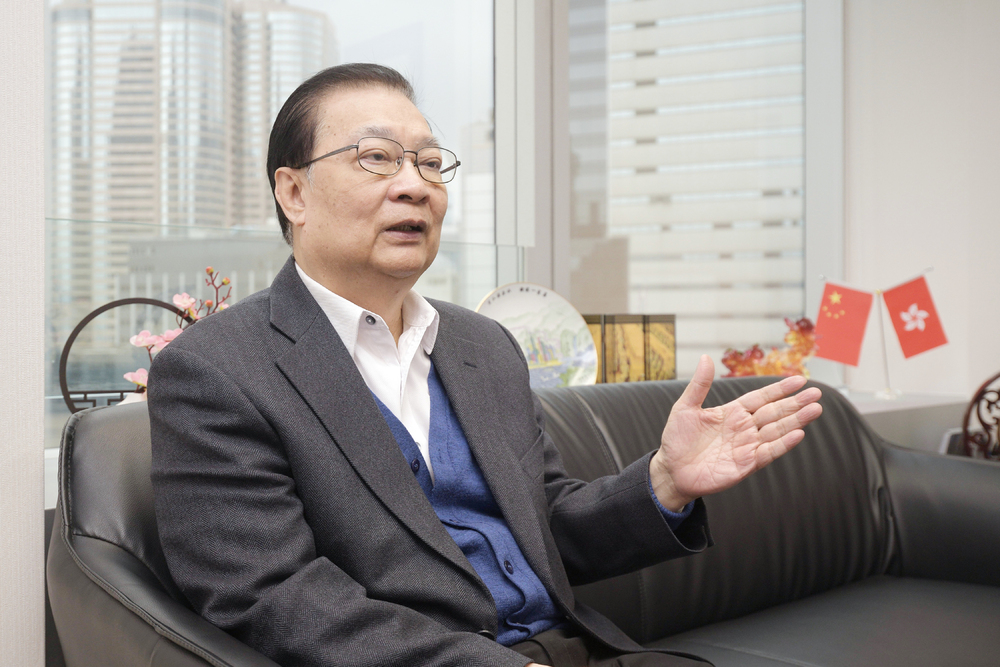 Tam proud of 'patriot' sons for returning to HK from Australia
Hong Kong's outgoing sole delegate to the National People's Congress Standing Committee Tam Yiuchung said his two sons who were living in Australia have returned to Hong Kong.
Speaking on a radio program yesterday, Tam said he had the rare opportunity to participate in legislative work at a national level, policy discussions and official appointments during his five-year term.

Tam, who will step down from the NPCSC next month, named events that left a strong impression on him, including the passing of the national security law in 2020, the 2021 electoral reforms ensuring a "patriots-only" legislature, and the interpretation of the national security law last year.

He added the interpretation demonstrated that the NPCSC would be willing to step in to help if Hong Kong faces insurmountable problems.

Tam agreed the Hong Kong National Security Law was the most controversial issue during his tenure, adding that it was able to restore stability after the "serious social issues" in 2019.

He said the non-establishment camp and civil society saw"significant changes" after the Hong Kong National Security Law came into effect.

"People who destroy public peace and order must face the legal consequences," Tam said.

"If they were misguided into doing the wrong thing and are willing to change and admit their wrongdoings, the court might give them a chance."

He added that the central government has "overall jurisdiction" over the SAR, while Hong Kong enjoys a high degree of autonomy, and that "we all need to reflect on how to walk the path of one country two systems for the good of our society."

Tam said that some Hongkongers who left the city after the passing of national security law did not leave because of it.

"Some people were worried that they would lose their freedoms after the passing of the law, but as long as they don't endanger national security, they can keep living freely," he explained.

Tam, who turned 73 in December, said the central government respected his decision to step down and that during his term he was privileged to attended many meetings in Beijing.

He said that he would not "score" his performance over his tenure, adding that his responsibility as a delegate is to provide recommendations on legislation.

Asked whether his decision to step down had anything to do with the United States' sanctions, he said that he would not "beg the US" to lift sanctions against him, adding that "their methods were unreasonable in the first place."

He mentioned that his sons decided to return after they were doxxed in Australia, and that both of them were patriots who "love the country and Hong Kong."

Tam's elder son Tam Kin-wang and his wife Sharon Leong Chong-peng operated an accounting and immigration firm, China-Perth Link Corporate in Perth, which provided immigration consultation services to mainland clients.