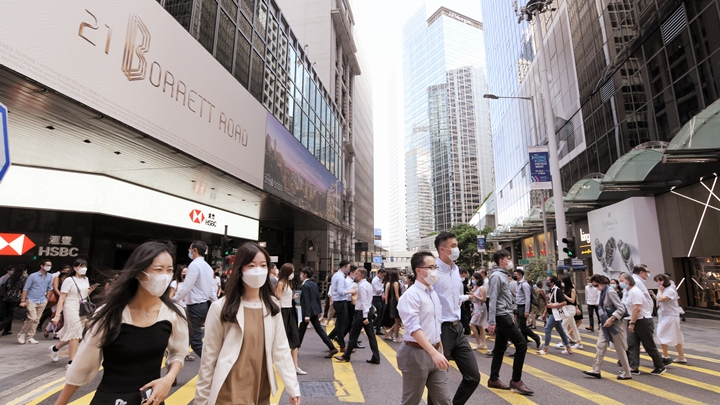 Talent Service Unit online platform commenced operation
The government on Wednesday launched the online platform of the Talents Service Unit to attract talents, providing various information to multiple talent admission schemes and channels to submit applications.
The platform is set up as a one-stop electronic service for talent worldwide. People can browse information, including Hong Kong's advantages and development opportunities, details of the various talent admission schemes, as well as information on the necessities of living in Hong Kong.

Potential applicants for talent admission schemes can also use a Matching Tool on the website to find out the schemes they are eligible for, and easily get approached to the Immigration Department's platform to submit applications.

The online platform also provides contact information of Dedicated Teams for Attracting Businesses and Talents for people around the world to check out and send inquiries, as well as helping to leverage the liaison networks in reaching out to potential talents.

Besides launching the online platform, the government plans to set up a physical entity of the Talent Service Unit to provide service to talent recruitment from next year.

"We have full confidence in meeting our target of competing for talents in the coming three years, that is, to admit annually at least 35,000 talents in total with an intended duration of stay of at least 12 months through the various talent admission schemes from 2023 to 2025," said Chief Secretary for Administration Eric Chan Kwok-ki who leading the online platform.