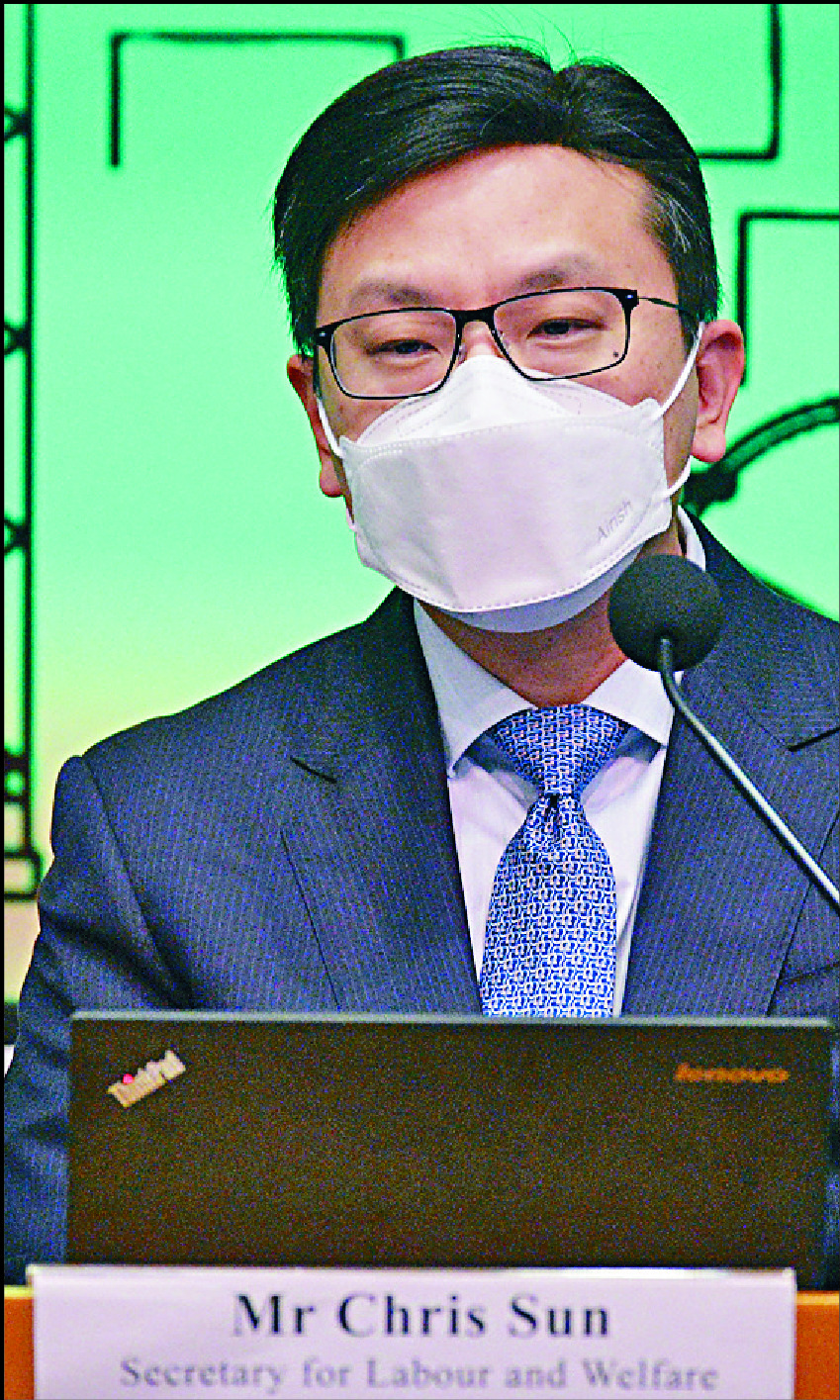 Talent chase all wired up
An online platform accepting applications for the government's talent acquisition visa commenced service yesterday, with the authorities planning to set up social media pages and accounts to accept applications in the future, Secretary for Labor and Welfare Chris Sun Yuk-han said.
The one-stop electronic platform of the Talents Service Unit serves talented candidates from around the globe, allowing them to browse an introduction to Hong Kong's advantages and development opportunities, details of the various talent admission schemes, as well as information pertaining to the necessities of living in the SAR.

Potential applicants for talent admission schemes can also use a matching tool on the website to find out the schemes they are eligible for, and can easily access the Immigration Department's platform to submit applications.

The platform provides contact information on the Dedicated Teams for Attracting Businesses and Talents set up under the government's mainland and overseas offices, which will leverage the liaison networks of their affiliated offices in reaching out to potential applicants proactively and promote various talent admission schemes.

Unit leader Chief Secretary Eric Chan Kwok-ki said he has "full confidence in meeting our target of competing for talents in the coming three years," which is to admit at least 35,000 talented recruits with the intention of staying at least 12 months from 2023 to 2025 annually.

Sun said the government will set up different social media accounts targeting talents in different countries to promote the talent acquisition schemes.

He expects the review of the talent list to be completed in the first quarter of next year, and it will be adjusted through administrative procedures if any changes are needed.

It is not appropriate to compare the Hong Kong talent scheme with similar programs in Singapore as the two places differ in terms of advantages and attractiveness, he added.

Sun believes that the primary consideration for talent to decide whether to come to Hong Kong is the local development opportunities, that Hong Kong may not be suitable to learn from other places.

The government is also preparing to set up an entity for the platform, which will be dedicated to formulating talent recruitment strategies and publicity, and providing support services for talented recruits arriving in Hong Kong.

The government plans to submit a proposal to the finance committee of the Legislative Council early next year for the necessary resources.