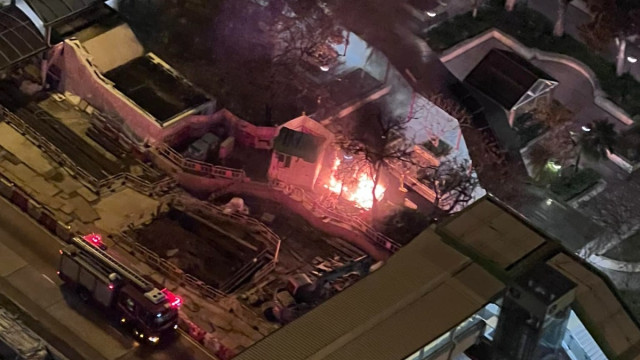 Tai Wo Hau construction site sees third fire in a month
A construction site in Tai Wo Hau has been allegedly set on fire in the early hours of Monday, the third suspected arson in a month.
The fire was reported at around 3am, with the caller claiming to have seen smoke rising out of a construction site near the Kwai Chung section of Castle Peak Road.

Firefighters responded to the scene and put out the fire, which involved a pile of construction waste measuring about a square meter.

Officials suspected foul play after a preliminary investigation, with the suspected arson now handled by police officers from the Tsuen Wan district. No arrests were made so far.

Prior to the fire today, police were investigating two suspected arson involving the same construction site, with the first case seeing multiple plastic barriers being set on fire on March 24, followed by another similar case on April 3 that saw plastic barriers and paint cans ablaze.