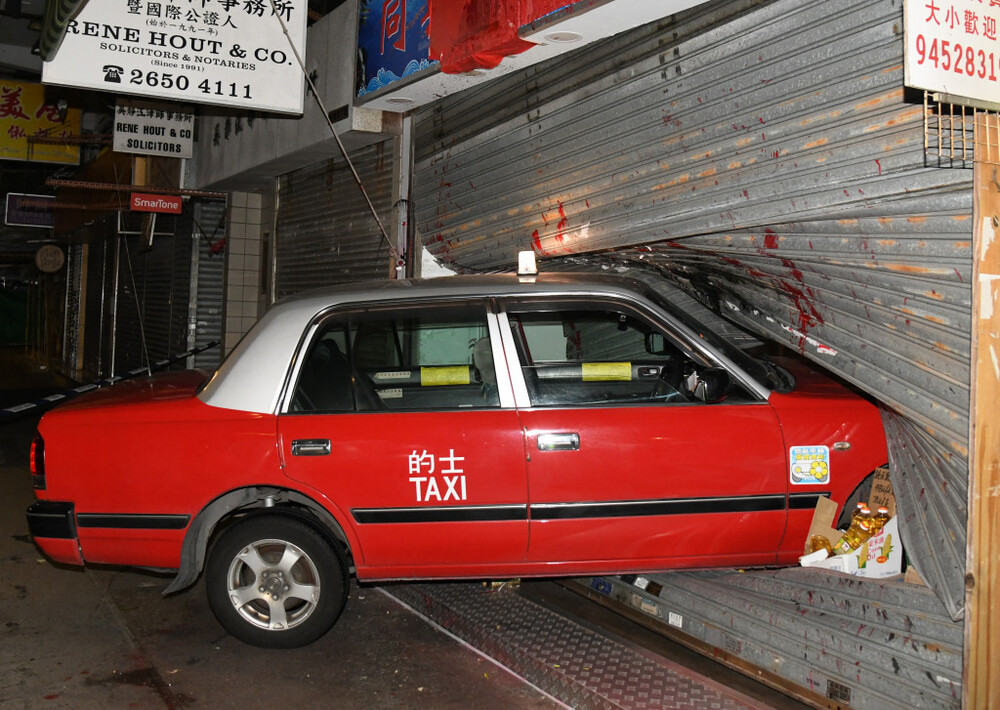 Tai Po grocery store rammed by taxi after being splashed with red paint
A taxi rammed into a grocery store in Tai Po early on Monday while the driver fled away.
Police received a report at around 3 am that a passer-by saw a red taxi stuck into the roll-up iron gate of a grocery store in Tung Sau Square. No one was found inside the vehicle.

It was learned that the involved store was an outlet of a supermarket chain and was splashed with red paint on its signboard two months ago.

One of the chain outlets in Sheung Shui also had its signboard splashed with red paint, and the gate crashed three times during its two-month operating period.

After a preliminary inspection, officers classified the incident as criminal damage. Further investigation is ongoing.