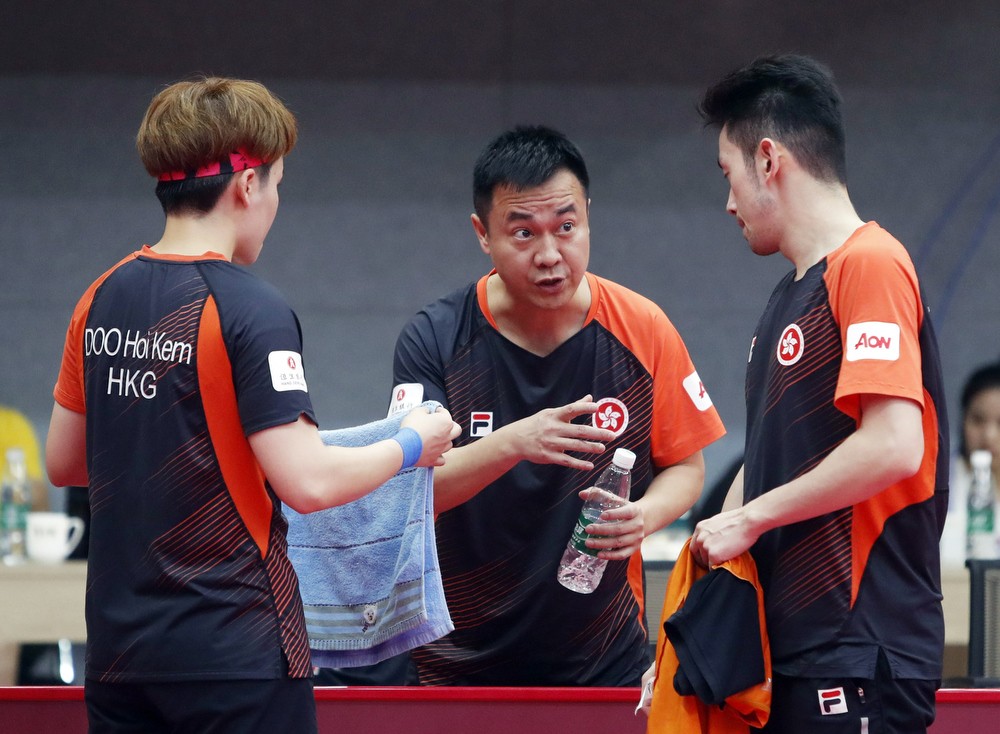 Table tennis coach Li Ching crowned online for his brilliant quotes
Coach Li Ching who led Hong Kong's table tennis women's team in winning the bronze medal today has become netizens' favorite with his blunt and heartfelt quotes.
Right after the team snatched the bronze medal, reporters asked Li who he would like to thank.

"I want to thank myself the most, for I have put more effort in the tournament," he blurted out.

Netizens were quick to point out the similarity with stand up comedian Dayo Wong Tsz-wah's famous quote in TVB drama War of the Genders: "I really want to thank a person. He gave me lots of encouragement during dark days. That was me."

Li was earlier caught swearing in front of the camera, telling player Doo Hoi-kem "F**k! You should stand at the center" in an interview after the team beat Brazil 3-0 and advanced to the quarter-final.

The team then defeated Romania in the quarter-final. Li after that match encouraged the girls to play more courageously --- as if they are fighting for their own happiness in romances.

"Girls are like this sometimes. They need to be brave enough to fight for their happiness when they see it," he said.

When the team lost to Japan in the semi-final, Li said the girls needed more training – by watching scary movies.

"I recommend them to watch more ghost movies, they will then have more guts."

In the quarter-final of the mixed doubles event, Doo and Wong Chun-ting lost 4-3 to France. Li responded to the defeat, saying that "You play the matches one by one, just like you have your meal spoon by spoon."

Before he became a coach, Li played alongside Ko Lai-chak in the 2004 Athens Olympics, winning a silver medal in table tennis men's doubles.

After the victory he proudly said, "The medal means a lot to Hong Kong, as this Olympic medal belongs to the city."

Li also once pointed out that people focus on results when it comes to sport competitions.

"You never let go of an opportunity. If you let it go you will never have a second chance," said Li as he reminded players to seize every opportunity in the Olympics.