Fencer Vivian Kong is unable to challenge for a podium place while gymnast Stone Shek suffers an ankle injury during his second vault.
It was a day of disappointment for Hong Kong fans after seeing medal hopeful Vivian Kong Man-wai miss out on a podium place and gymnast Stone Shek Wai-hung suffer an ankle injury and fail to qualify for the finals.

The first day proper of the Tokyo Olympics featured 16 Hong Kong athletes competing in nine events, with some progressing to the next rounds of the competition.

Fencer Kong, a former world number one in women's épée, was defeated by Russia's 19-year-old dark horse Aizanat Murtazaeva in the quarter-final.

Despite losing the game, she still made history by being the first Hong Kong athlete to reach the quarter-finals of an Olympics fencing event.

Two other women's fencers, Kaylin Hsieh Sin-yan and Coco Lin Yik-hei, were eliminated in round one. Together with Moonie Chu Ka-mong, the four-women squad will be back for the épée team competition on Tuesday.

Vault specialist Shek, a two-time Asian Games champion, performed two Ri Se-gwang jumps – the vault jumps with the highest difficulty value and named after 2016 Rio champion Ri Se-gwang – during men's artistic gymnastic qualification round.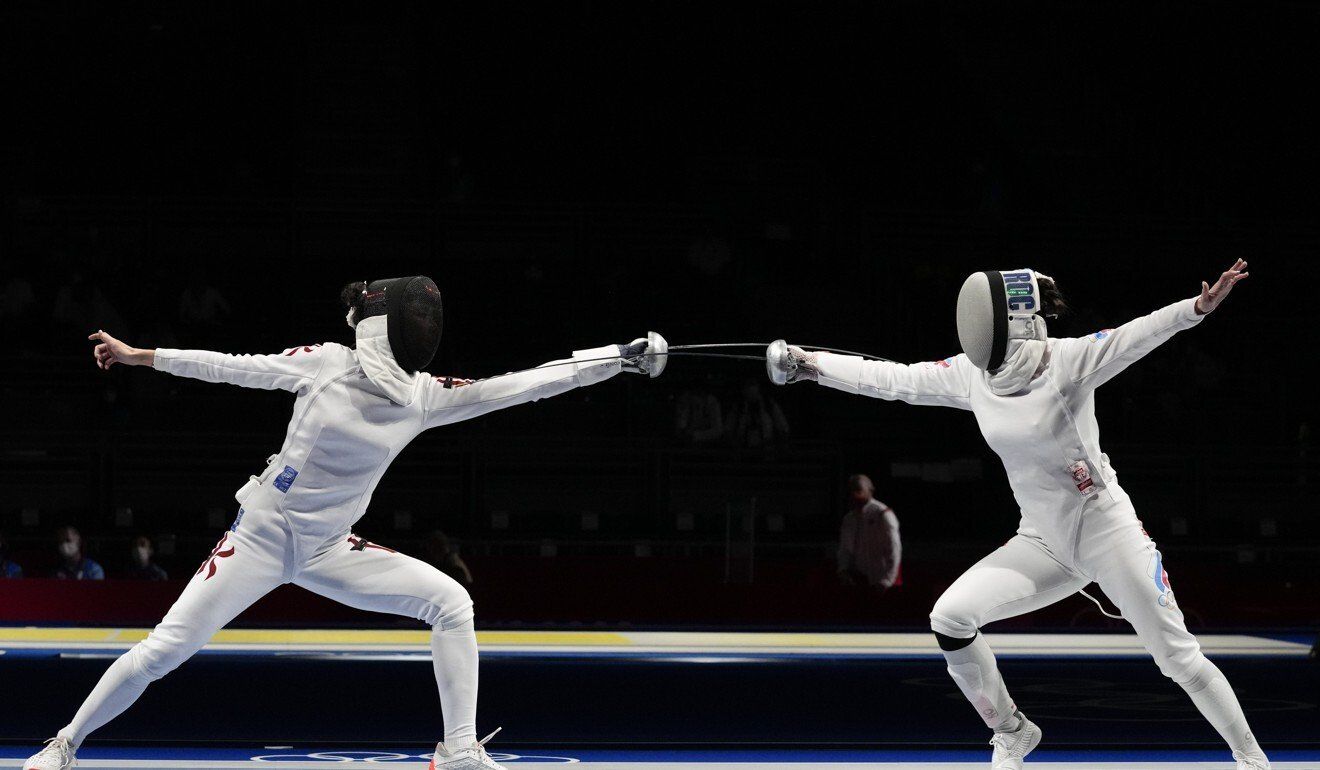 Vivian Kong Man-wai (left) battles with Russian's Aizanat Murtazaeva in the quarter-finals of the women's épée.

Shek, however, damaged his ankle on landing during his second attempt. That lowered his overall score and he failed to enter the final.

Earlier in the day, Winne Hung Wing-yan rowed into the quarter-finals of the women's single sculls after finishing second in her repechage.

Table tennis mixed doubles pair Doo Hoi-kem and Wong Chun-ting defeated their Hungarian opponents 4-0 in just 28 minutes, while men's single player Lam Siu-hang advanced to the round of 64 by beating Brian Afanador, of Puerto Rico, 4-3.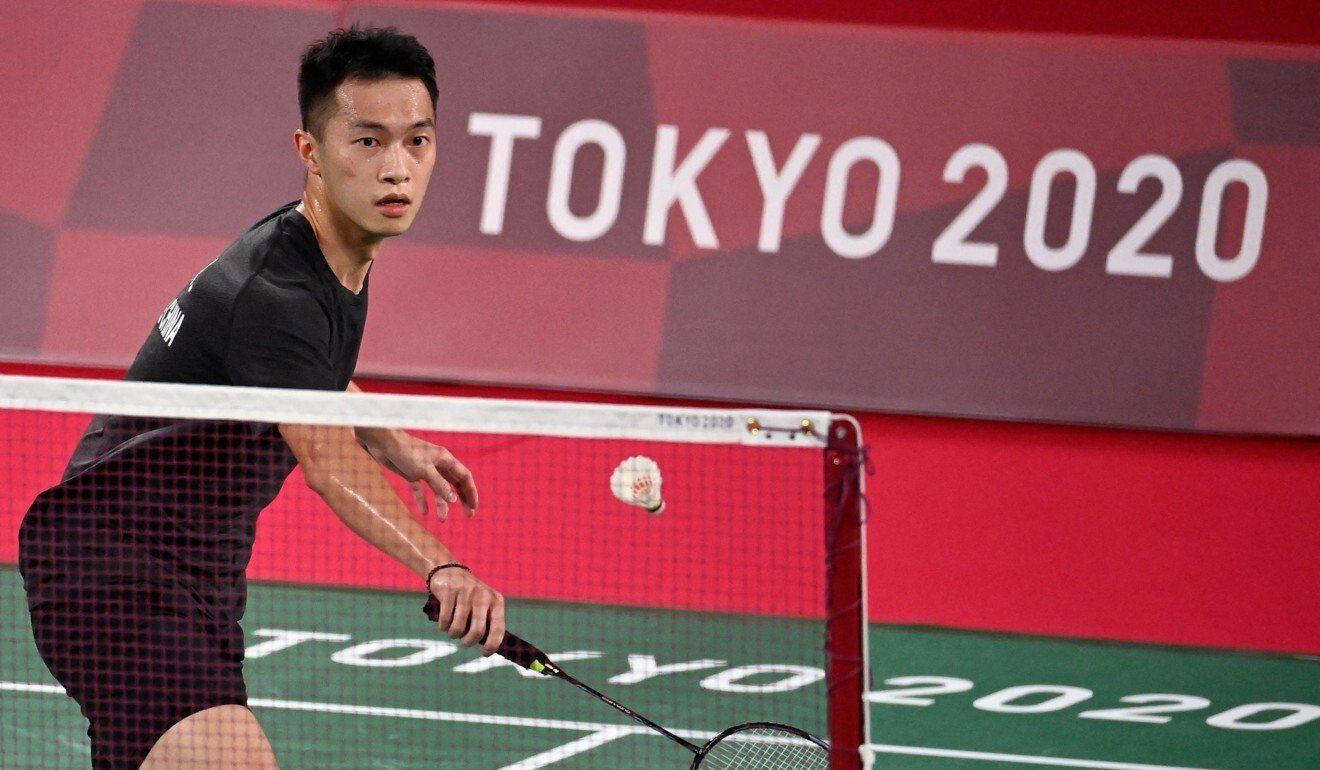 Angus Ng Ka-long hits a low return to Mexico's Lino Munoz in their men's singles badminton group stage match.

Choy Hiu-fung failed to complete his race in the men's cycling road race on the outskirts of Tokyo.

On the badminton court, men's singles eighth seed Angus Ng Ka-long took a massive win, 21-9, 21-10 against Mexico's Lino Munoz, in his opening game. Mixed doubles pair Tse Ying-suet and Tang Chun-man defeated Malaysia 2-1 in an evening match.

Wrapping up the day, the women's 4x100m freestyle relay swimming team, comprising Camille Cheng Lily-mei, Ho Nam-wai, Stephanie Au Hoi-shun and Tam Hoi-lam, clocked three minutes and 43.52 seconds to finish seventh in their heat and fell around four seconds short of the Hong Kong record.


What to expect tomorrow (July 25)

On Sunday in Tokyo mixed doubles paddlers of Doo and Wong will start the day with a quarter-final match against France at 9am (Hong Kong time). Women's singles player Minnie Soo Wai-yam will make her Olympic debut at 3.15pm while world No 95 Lam takes on India's No 38 Sathiyan Gnanasekaran at 1pm.

Rower Hung continues her campaign in the third race of her first Olympics, scheduled for 10am. Badminton mixed doubles pair Tse and Tang will meet strong rivals from China at 11am.

The sailing team will make their Tokyo debut on Sunday, showcasing Michael Cheng Chun-leung, Hayley Chan Hei-man in the boardsailing competition and Stephanie Norton in the one-handed dinghy laser radial series.

Four-time Olympian Au will conclude the day by taking part in the women's 100m backstroke heats at 6pm, after making the Olympic A qualifying standard for the first time in her career. She aims to break her own Hong Kong record.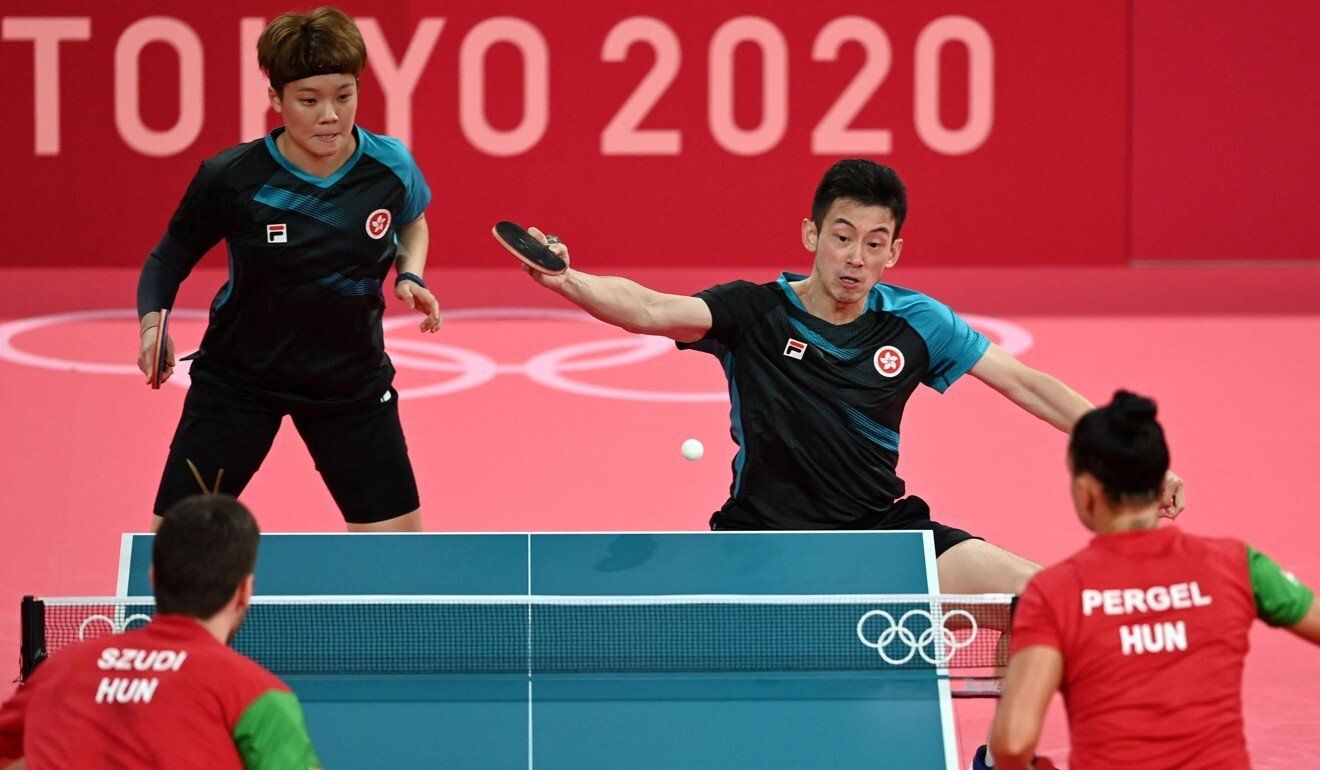 Hong Kong's Doo Hoi-kem (left) and Wong Chun-ting take on Hungary's Adam Szudi and Hungary's Szandra Pergel in their mixed doubles opener in Tokyo.