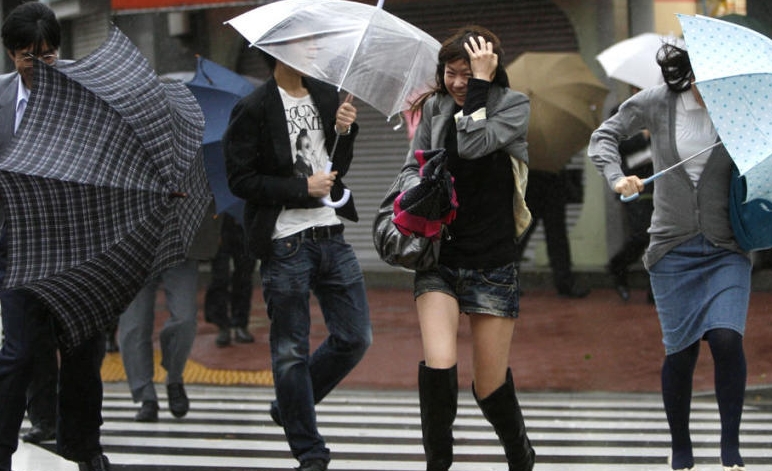 T8 signal in force until 10pm
The Hong Kong Observatory issued the No.8 Gale or Storm Signal at 1.40pm on Wednesday, adding that the storm signal will remain in force before 10pm.
At 6pm, according to the weather watchdog, Tropical Storm Nalgae was estimated to be about 120 kilometers south-southeast of Hong Kong and is forecast to move northwest at about 10 kilometers per hour, edging closer to the vicinity of the Pearl River Estuary. The observatory downgraded it from a severe tropical storm at 5pm.

"According to the latest forecast, Nalgae will edge closer to Hong Kong tonight as compared with the previous forecast and will skirt within 100 kilometers of Hong Kong," said the observatory, "Under the influence of the rainbands associated with Nalgae, showers over the territory are expected to become more frequent tonight."

Nalgae will weaken gradually, it added, and it will depend on the degree of its weakening whether the No 8 Gale or Storm Signal would be maintained after that.

Most ferry and bus services have been suspended as of 6pm.