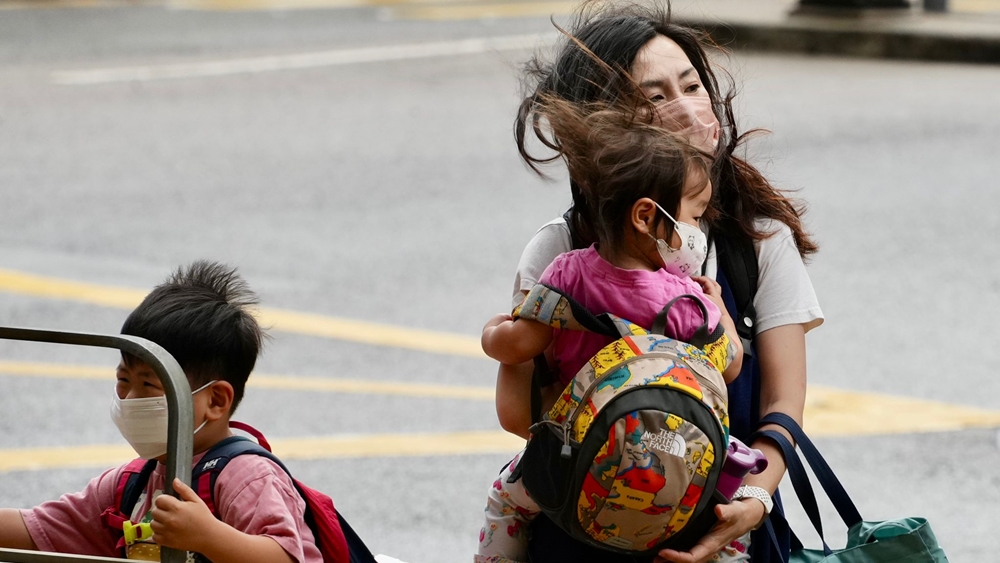 T3 to remain in force until 6pm
The Observatory says the Strong Wind Signal No 3 will remain in force at least until 6pm on Wednesday.
At 1pm, Tropical Storm Mulan was about 470 kilometres west-southwest of Hong Kong and is forecast to move northwest or west-northwest at about 18 kilometres per hour moving across the vicinity of Leizhou Peninsula and Beibu Wan.

The forecaster said Mulan is departing from Hong Kong, but there are still strong winds over many places. It said it would replace the No 3 signal with No 1 when local winds show signs of weakening.

"The outer rain bands of Mulan will occasionally bring violent gusts. There will still be occasional gale force winds over the offshore waters and on high ground at first. Members of the public should remain on the alert," the Observatory said.

The No 3 signal was issued at around 11.30am on Tuesday.