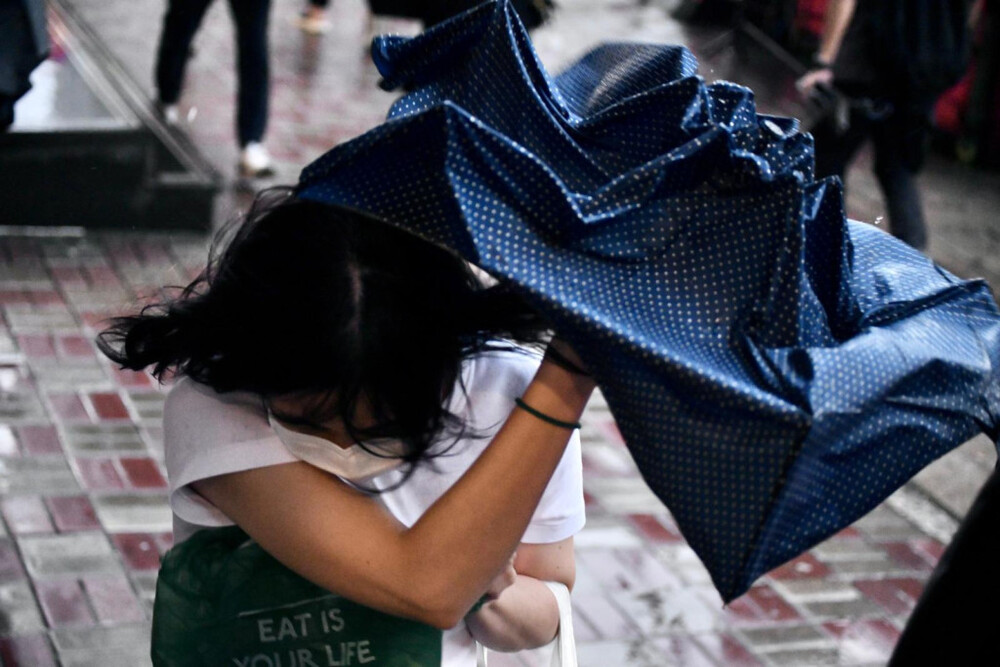 T3 storm signal to remain in force before 2am
The Hong Kong Observatory said it would keep the Strong Wind Signal, No. 3 in force before 2am on Wednesday, as tropical storm Mulan was estimated to be about 460 kilometers south-southwest of the city.
The weather watchdog said the broad outer rainbands associated with Mulan are bringing heavy showers, violent gusts and thunderstorms to the territory.

According to the present forecast track, Mulan will edge closer to the coast of Guangdong tonight and tomorrow morning (Aug 10). However, since the region of gale force winds near the centre of Mulan is relatively small, unless Mulan intensifies significantly or local winds show a clear sign of strengthening, the No. 3 Signal will remain in force before 2 am tomorrow.

At 9 pm, Mulan was estimated to be about 460 kilometres south-southwest of Hong Kong and is forecast to move north-northwest at about 18 kilometres per hour towards the vicinity of western Guangdong and Hainan Island, and intensify gradually.

Winds of 83, 69 and 66 kilometers per hour, and gusts of 98, 77 and 85 kilometers per hour were recorded at Tap Mun, Cheung Chau and Tai Mei Tuk respectively.

Under the influence of showers, there will be violent gusts with occasional gale force winds over the offshore waters and on high ground. Besides, as the astronomical high tide will occur on Wednesday, storm surge induced by Mulan may lead to flooding in low-lying areas tomorrow morning.

Members of the public were advised to stay on the alert. The Observatory said it will closely monitor the development and movement of Mulan to assess the need for issuing higher signals.