Swire Pacific declared an interim dividend of HK$1 per share while Swire Properties raised its six-month payout to 31 Hong Kong cents per share.
The Swire Group's two publicly listed flagship companies delivered strong financial results in the first six months of 2021, marking a strong bookend to the tenure of Merlin Bingham Swire before the sixth-generation scion of the founder steps down on August 24 as chairman.

Swire Pacific, one of Asia's largest conglomerates, returned to profit with HK$1.26 billion (US$162 million) in underlying interim net income, swinging from a loss of HK$5.48 billion last year. Sales of the group, with businesses from aviation to offshore marine and real estate, rose 20 per cent to HK$46.73 billion.

Swire Properties, 82 per cent owned by Swire Pacific, reported that underlying profit excluding revaluation gains on investment properties rose 20 per cent to HK$4.51 billion, while higher property rental income boosted revenue by 38 per cent to HK$9.06 billion.

"We are focusing on delivering our corporate strategy, are well positioned for a recovery and have strong growth opportunities in Greater China in sectors that are exposed to the growing spending power of the middle class," Swire said in a statement. "Our core property and beverages businesses are growing strongly. We have divested noncore assets, repositioned our aviation business and entered the health care sector."

Merlin Bingham Swire (foreground) will hand over the chairmanship of Swire Pacific and Swire Properties to CEO Guy Bradley (background) on August 24. The two are photographed at a results announcement on March 14, 2019 in Admiralty.

Swire Pacific said it would pay an interim dividend of HK$1 per share, higher than last year's payout of 70 Hong Kong cents. Swire Properties will pay 31 Hong Kong cents per share in first-half dividend, 3 per cent more than last year's 30 Hong Kong cents.

The shares of the two companies were mixed after the results were announced on Thursday. Swire Pacific rose as much as 1.33 per cent to HK$49.55, while Swire Properties fell 1.8 per cent to HK$21.75.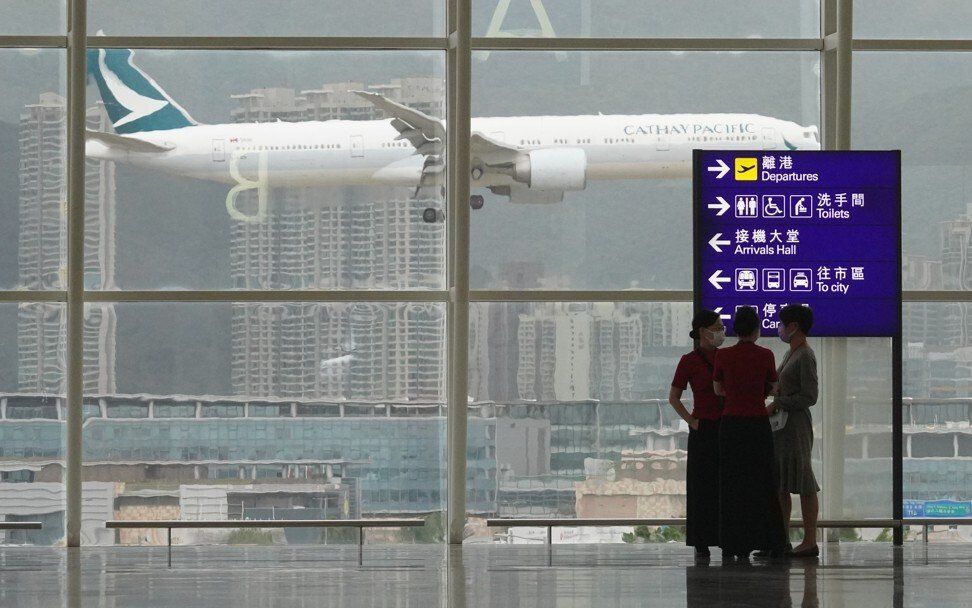 Swire will remain a director of Swire Pacific and Swire Properties, as well as Cathay Pacific when he steps down on August 24.

Merlin Bingham Swire, who turns 48 in December, will step down as chairman of the group's flagship companies on August 24. He will return to London after his three-year stint in Hong Kong to serve as CEO of John Swire & Sons, the family business that controls the sprawling conglomerate.

When asked why he was stepping down when Swire Group had not fully recovered, he said "it was a good time as the group's profit and balance sheet were in good shape". Swire said it was always the plan that he would be chairman for three years in Hong Kong and return to John Swire & Sons afterwards.

"I am excited about the future and look forward to seeing what happens [to the group],"he added. Swire remains a director of Swire Pacific, Swire Properties and Cathay Pacific when he steps down on August 24.

Swire joined the group in Hong Kong in 1997 and worked his way through its various units in Hong Kong, Sydney, Shanghai, Xiamen and London. He has been the executive director of Swire Pacific for the past 10 years and took over as chairman of Swire Pacific and Swire Properties in 2018. During his tenure, Hong Kong's economy was weighed down by months of street protests before the Covid-19 pandemic sent the city into its worst recession on record.

Swire Properties CEO Guy Bradley will take over as the new chairman of both Swire Pacific and of the real estate unit.

Swire Pacific owns 45 per cent of Cathay Pacific Airways, Hong Kong's dominant carrier. The airline reported on Wednesday that its first-half loss had narrowed to HK$7.57 billion from last year's HK$9.9 billion.

The outlook for the aviation business remains "poor" in the short term, as business travelling and tourism remain at minimal levels due to lockdowns around the world aimed at containing the coronavirus pandemic. Still, Cathay Pacific had significant liquidity of more than HK$30 billion as of the end of the first half, and aims to keep its cash burn at less than HK$1 billion a month for the rest of the year, Swire said. The airline "will be leaner and more efficient when the recovery comes", he said.

The group also bottles Coca-Cola and other drinks in mainland China, Hong Kong and around the region, a business that is expected to maintain its strong performance, he added.

A view of the Sanlitun shopping area, a cluster of shops, restaurants and cafes in one of the most bustling areas in the Chinese capital, on 4 October 2020.

Swire Pacific's improved financial results were due to a substantial drop in impairment charges at its offshore unit, and at the airline, with a one-time gain from selling car parking spaces at the Taikoo Shing residential enclave in Hong Kong.

"Higher retail rental income resulting from strong retail sales on the mainland and reduced losses in our hotel business, largely offset by lower retail rental income in Hong Kong and the loss of the rental income from the Cityplaza One office tower" boosted Swire Properties' bottom line. The real estate unit sold the Cityplaza One office tower in Hong Kong for HK$9.85 billion last November.

The developer owns about 31 million sq ft (2.88 million square metres) of investment properties in Hong Kong and mainland China, including Pacific Place in Admiralty, One Island East in Quarry Bay and Sanlitun in Beijing. It is also poised to kick off a major urban revival project in Shanghai, turning the largest cluster of shikumen buildings in Zhangyuan into a high-end mixed development zone.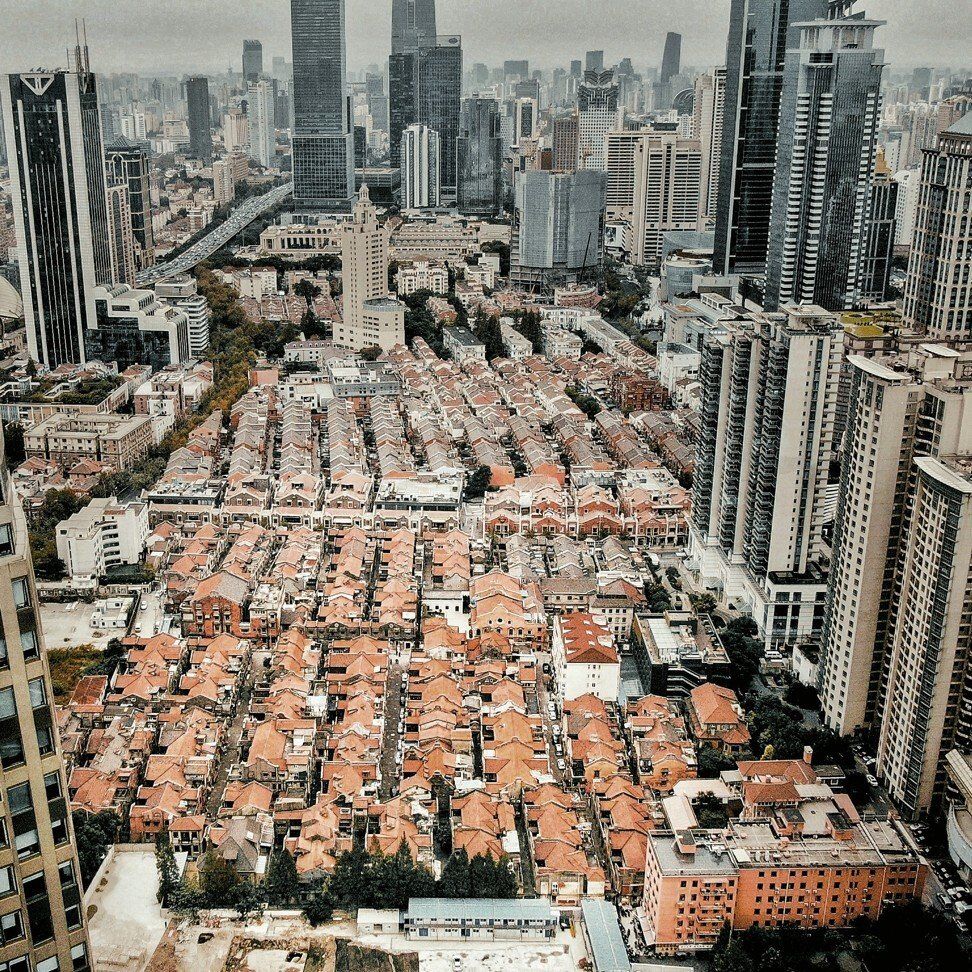 Swire Properties will open a high-end retail-residential-art complex in the rejuvenated century-old Zhangyuan in Shanghai.

It recorded an operating profit of HK$302 million from sale of interests in investment properties in the first half, from a loss of HK$8 million a year ago.

"Disposals of noncore assets have put us in a strong position to take advantage of future opportunities," Swire said. "The disposals are continuing with the sale of car parking spaces at Taikoo Shing."

Since last November, the group said it has offered 946 car parking spaces for sale at the Taikoo Shing residential development in Hong Kong. As of August 10, it said 645 of these spaces had been sold. The sale of 389 spaces was recognised in the first half of 2021 and the sale of 256 car parking spaces is expected to be recognised in the second half of this year.

"Over the past four years we have, in total, disposed of noncore assets amounting to HK$38 billion, all of which either has been or will be recycled into investments, primarily in China first-tier cities and emerging first-tier cities," Swire said.