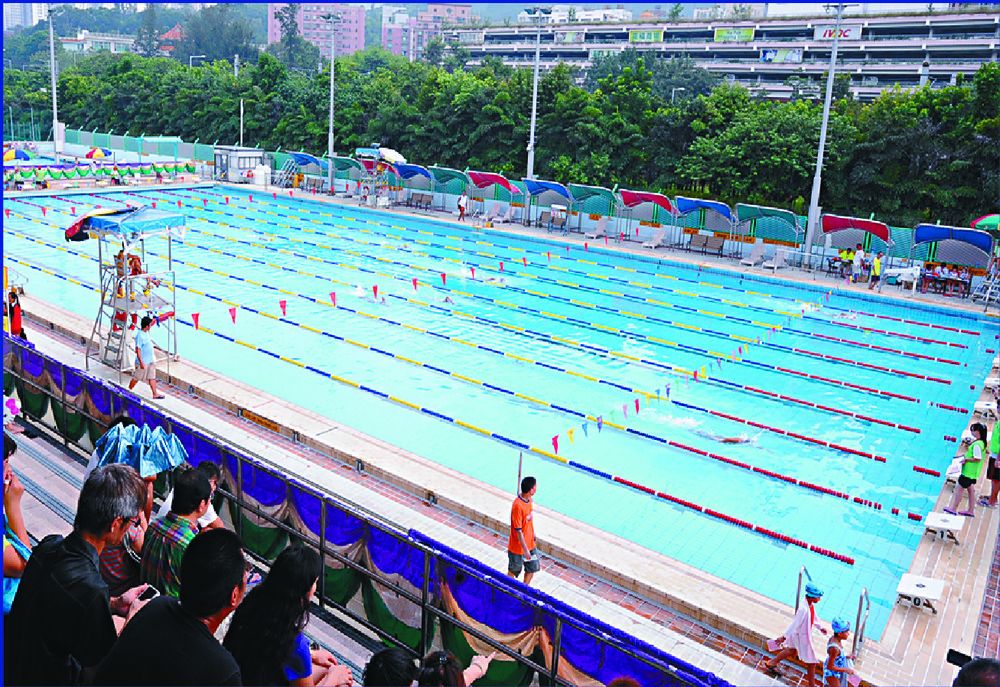 Swimmer sues officials for pool accident
A wheelchair-bound young man, once regarded as a rising star swimmer, is suing the government for compensation for his near-drowning accident nine years ago.
Yau Tsz-lam, 21, dubbed the "north district king of breaststroke," was attending a student competition in Fan Ling Swimming Pool in 2013 when he nearly drowned in the training pool and hit his head against the bottom of the pool. Yau was aged 12 when the accident occurred and has been wheelchair-bound ever since.

In a writ filed to the High Court's Court of First Instance on Wednesday, Yau demanded the director of the Leisure and Cultural Services Department, Vincent Liu Ming-kwong, compensate for his injuries.

"[Yau's] claim is for damages for personal injuries, loss and damage sustained by him on September 15, 2013, at Fan Ling Swimming Pool," the writ said.

The accident was caused by negligence, breach of statutory duty or breach of common duty of care by the director of LCSD and employees of the department, it claimed. But the writ did not specify the amount of compensation it demands.

In 2013, Yau participated in the 28th north district age group swimming competition coorganized by the LCSD and the North District Sports Association.

Yau won gold in the 200m breaststroke and another gold in the 400m medley relay, breaking records along the way. He also won silver in the 50m butterfly competition.

However, Yau was found unconscious in the training pool during warm-up for other matches. The lifeguards on duty rescued him and rushed him to the intensive care unit of Prince of Wales Hospital in Sha Tin. The accident left Yau partially paralyzed from the waist down, making him wheelchair-bound.

Yau, who studied at the Hong Kong Taoist Association Tang Hin Memorial Secondary School in Sheung Shui, scored 25 marks in the Diploma of Secondary Education Examination in 2020.

He was graded the highest 5** in maths and 5* in economics, earning him admission to the Hong Kong University of Science and Technology to study maths and economics.

When speaking to reporters on the day of the HKDSE results release in 2020, Yau said the accident happened just 15 days after his secondary school life began and he could not go to school for an entire year afterward.

Even after a year of treatment, he still had to have therapy every day after school, and his arms were so weak that he had difficulty jotting notes down and taking books out of his schoolbag.

He said that for a long time, he could not write properly because of weakened finger muscles but he kept practicing until he solved the issue.

Eventually, he was able to write his exams by hand - though he was allowed 45-minute breaks.