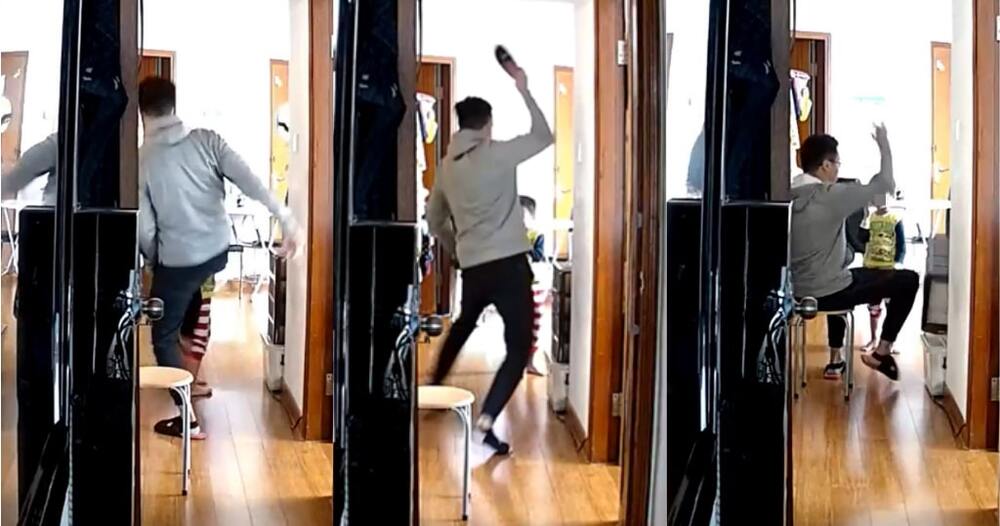 Suspended cop bound over for three years for abusing his son
A 42-year-old cop was ordered to be bound over for three years after he was videotaped hitting and yelling at his five-year-old son last January, saying he was "rubbish" and "disrupted the society."
Tsang Wai-chung, who is now suspended from duty, was charged with wilful assault causing injury to a child.

Tsang appeared in Eastern Magistrates' Courts today. He admitted that on January 13, 2020, he kept yelling at his five-year-son, saying he was "useless", "rubbish" and "disrupted the society." He also hit him and even dragged him from the bedroom to the living room by grabbing his ears and shoulders.

The incident was witnessed by the mother through the home camera and was also videotaped. She then reported to the police and informed a social worker. Later, a one centimeter long scratch was found on the boy's right hand, but the doctor could not tell what caused the scratch.

Today the prosecution applied for a bind-over order from the court, saying the relationship between Tsang and his son is better and the two now get along well. The mother also decided not to further pursue this matter.

Principal Magistrate Ivy Chui Yee-mei challenged that Tsang at that time completely lost control of himself and became quite violent, according to the evidence. The defense replied that Tsang has undergone mental therapy and has visited his son accompanied by a social worker. The lawyer added Tsang is now having marriage counsel sessions with his wife.

Magistrate Chui said the issues involved in this case are serious and Tsang could be sentenced to jail upon conviction. However, taking the wishes of the boy and his mother into account, Chui allowed Tsang to sign a three-year bind over order for HK$2,000 in the end.