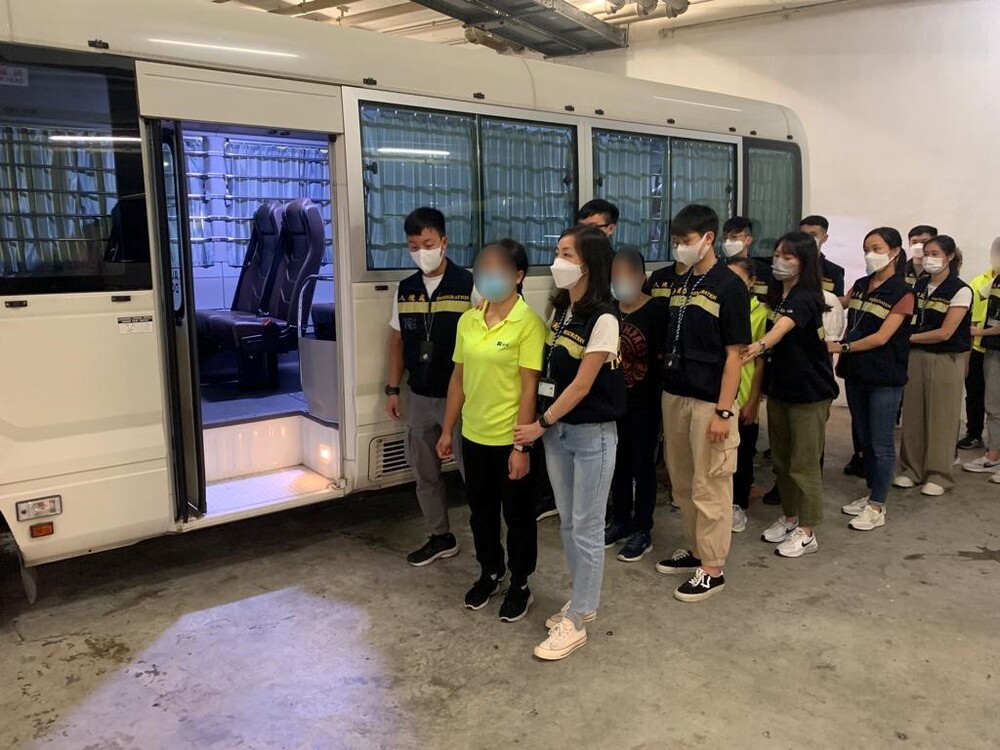 Suspected illegal workers and employers arrested in Immigration Department crackdown
Eight suspected illegal workers, two suspected employers and one suspected aider and abettor were arrested by the Immigration Department between July 25 and 27 in a city-wide crackdown on illegal workers.
The arrests were made during raids at six locations – including premises under renovation, residential buildings and a vegetable stall.

The suspected illegal workers are one man and seven women, aged between 28 and 45. The suspected employers are one man and one woman, aged 59 and 62. a 49-year-old woman was also arrested for aiding and abetting persons who breached their conditions of stay in Hong Kong.

An Immigration Department spokesman said: "Any person who contravenes a condition of stay in force in respect of him or her shall be guilty of an offence. Also, visitors are not allowed to take employment in Hong Kong, whether paid or unpaid, without the permission of the Director of Immigration."

"Offenders are liable to prosecution and upon conviction face a maximum fine of HK$50,000 and up to two years' imprisonment. Aiders and abettors are also liable to prosecution and penalties."

The spokesman added that the maximum penalty for employing a person who is not lawfully employable is a fine of HK$500,000 and 10 years' imprisonment.

He said employers must take all practicable steps to determine whether a person is lawfully employable prior to employment.