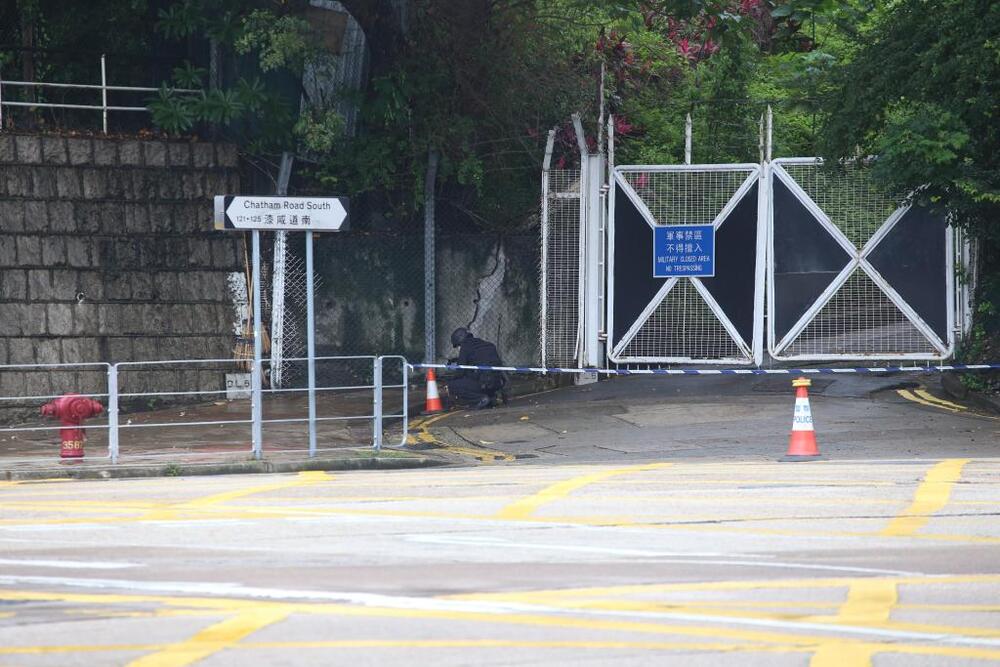 Suspected grenade found in Tsim Sha Tsui
An object suspected to be a grenade was found Tuesday morning outside the Gun Club Hill Barracks in Tsim Sha Tsui. A preliminary inspection found it did not post any threats.
Police arrived on the scene after receiving a report at about 11.30 am. Officers from the Explosive Ordnance Disposal Bureau were dispatched to the Gun Club Hill Barracks at the junction of Austin Road and Chatham Road South, which were living quarters formerly used by British Army Garrisons during British colonial rule.

Officers conducted a preliminary inspection and found that the object did not post any threats, and proceeded to take it away for further investigation.

Throughout the inspection, nearby roads were closed for about two hours, causing severe traffic congestion.

Wartime explosives have occasionally been found throughout Hong Kong. A World War II-era grenade was found and detonated by a bomb squad near the Dragon's Back on Mount Collinson earlier in May.

A British mortar shell was dug up in Shek O last March, and in January last year, a Japanese mortar was found near Hong Kong Parkview estate in Tai Tam.