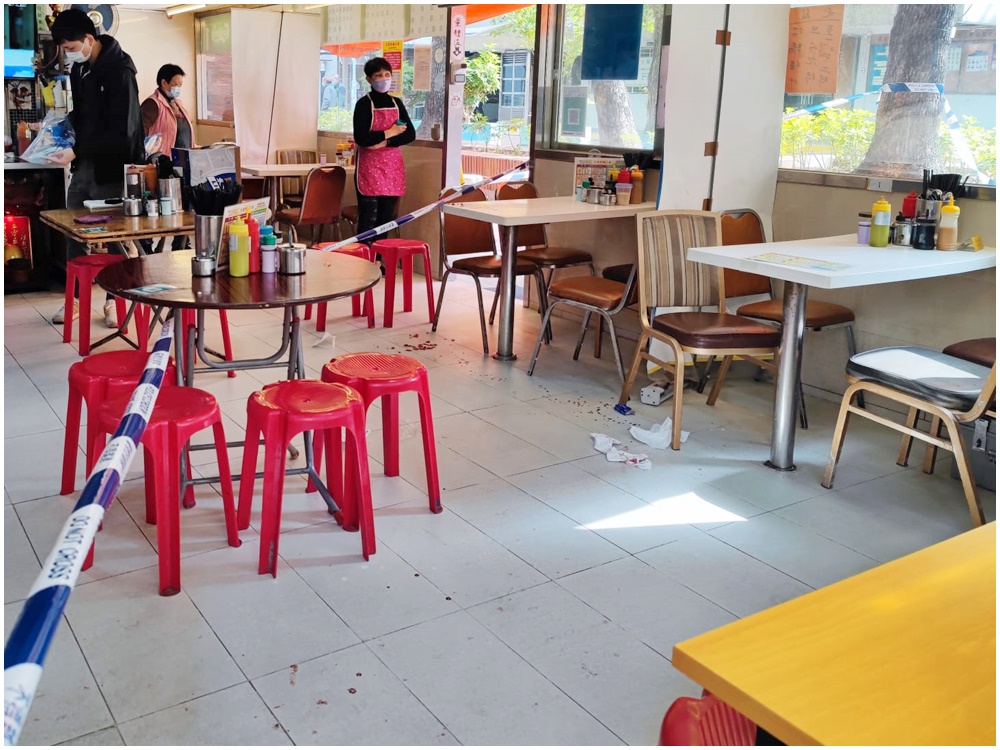 Suspect who slashes food stall operator with fruit knife at large
Police are now searching for a middle-age man who used a fruit knife to slash the arm of the operator of a cooked food stall at Shun Tin Estate in Sau Mau Ping on Saturday morning.
The incident took place at 8.45am in the morning at the cooked food stall outside Tun Yiu House at Shun Tin Estate.

The 61-year-old operator surnamed Tsang was arguing with a diner over a dispute. Then, the diner suddenly pulled out a fruit knife about eight to 10 meters long and slashed Tsang's arm. The diner fled the scene immediately after the attack.

The incident was then reported to police by other diners who witnesses what had happened. Tsang was later sent by United Christian Hospital by medics.

Police cordoned off the area and listed the case as wounding. It is now handled by Sau Mau Ping district investigation team.

Officers are also searching for a man standing at between 1.65 and 1.7 meters with an average body build and short hair. The suspect was wearing dark-colored trousers when committing the crime.