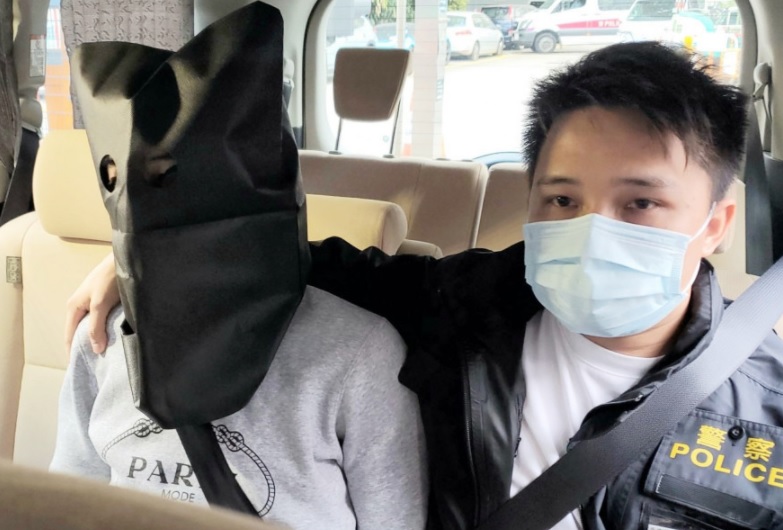 Suspect of 58 freight deposit fraud cases in Kowloon arrested
A 29-year-old man was arrested on Tuesday for allegedly defrauding 58 freight drivers with fake delivery orders and deposit requests in Kowloon.
He is suspected of having defrauded the freight drivers by requesting them to pay a deposit on the goods to be delivered, which the recipient would then reimburse the driver on delivery.

On June 13, a driver received an order to deliver cargo from Yau Tong to Kai Tak. He met with the man in Yau Tong, who asked him to pay $800 as a deposit and that the receiver would pay him back along with the freight costs later.

The driver then paid the suspect $800 via FPS but found that no one was there to receive the cargo after he arrived in Kai Tak, and the sender had also disappeared.

Suspecting of having been defrauded, the driver called the police.

According to the police, 58 such cases had been reported in Kowloon between June and November, involving HK$57,000.

Most of the victims lost less than HK$1,000, while the maximum amount was HK$2,500.

The suspect used cheap goods or miscellaneous items as cargo and found different excuses to ask the drivers to pay the deposits in advance, including sending them false screenshots to make them believe that they will receive extra payment from the recipients to cover the deposits.

After reviewing the CCTV footage, phone records and transfer records, the police raided a flat at Yau Lai Estate in Yau Tong on Tuesday night and arrested a 29-year-old local man, who claimed to be a mechanic.

He was arrested on suspicion of obtaining property by deception and is detained pending investigation.

In these cases, the fraudster asked the drivers to pay only a few hundred dollars each time, therefore earning their trust and making them to fall for the swindle.

Police reminded cargo drivers to be more careful if they encounter similar situations and to learn more about the details of the delivery and the receiver.