Postponing March 27 poll could spark discord in pro-Beijing camp and will not look good, observers say
The Hong Kong government's decision to press on with plans for next month's chief executive election has raised concerns that surging Covid-19 infections will prevent candidates from making themselves better known to the public.

Previous elections saw hopefuls meeting Hongkongers at rallies, appearing at cha chaan teng, the popular local cafes, as well as visiting homes for the underprivileged and going on bus parades.

Such activities appear unlikely if the election is held on March 27 as planned, as Covid-19 cases have reached new peaks in the city's fifth wave of infections and are expected to rise higher.

But some have warned that postponing the election – which will need Beijing's approval – could spark discord within the pro-establishment camp itself, and give the impression that the city government and Beijing do not respect Hong Kong's constitutional order.

Chief Executive Carrie Lam Cheng Yuet-ngor has shrugged off the suggestion of postponing the election, pointing out on Tuesday that the race was not a popular election.

The next leader will be picked by only 1,463 members of the powerful Election Committee, which was expanded from 1,200 members in Beijing's overhaul of the city's election system last year.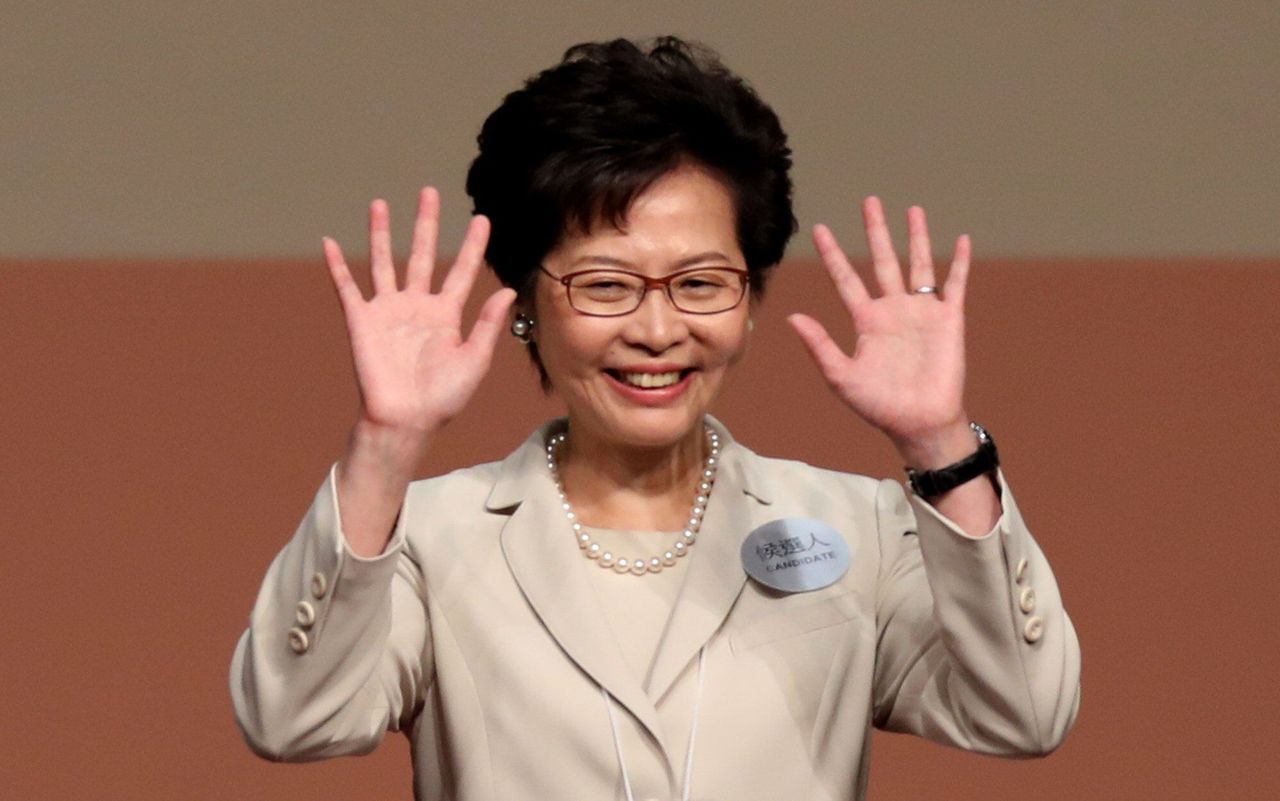 Carrie Lam celebrates after her win in 2017.

Even so, Chinese University political scientist Ivan Choy Chi-keung noted that in the run-up to past contests, candidates made an effort to engage Hongkongers.

"It is a window for them to establish their authority, build a relationship with the public and communicate with them on politics," he said.

In the 2017 race, when Lam ran against former financial secretary John Tsang Chun-wah, both dropped in at cha chaan teng. Tsang used social media to widen his reach, ending his campaign with a bus tour followed by thousands of supporters.

Lam's predecessor Leung Chun-ying went on parades through the city's districts ahead of the 2012 election. In 2007, thousands converged at Southorn Playground in Wan Chai to support Donald Tsang Yam-kuen, who won that year.

Choy said these getting-to-know-you efforts often resulted in the winners enjoying a honeymoon period at the beginning of their terms. If the pandemic made such activities impossible, he doubted that the next leader would have that easy start too.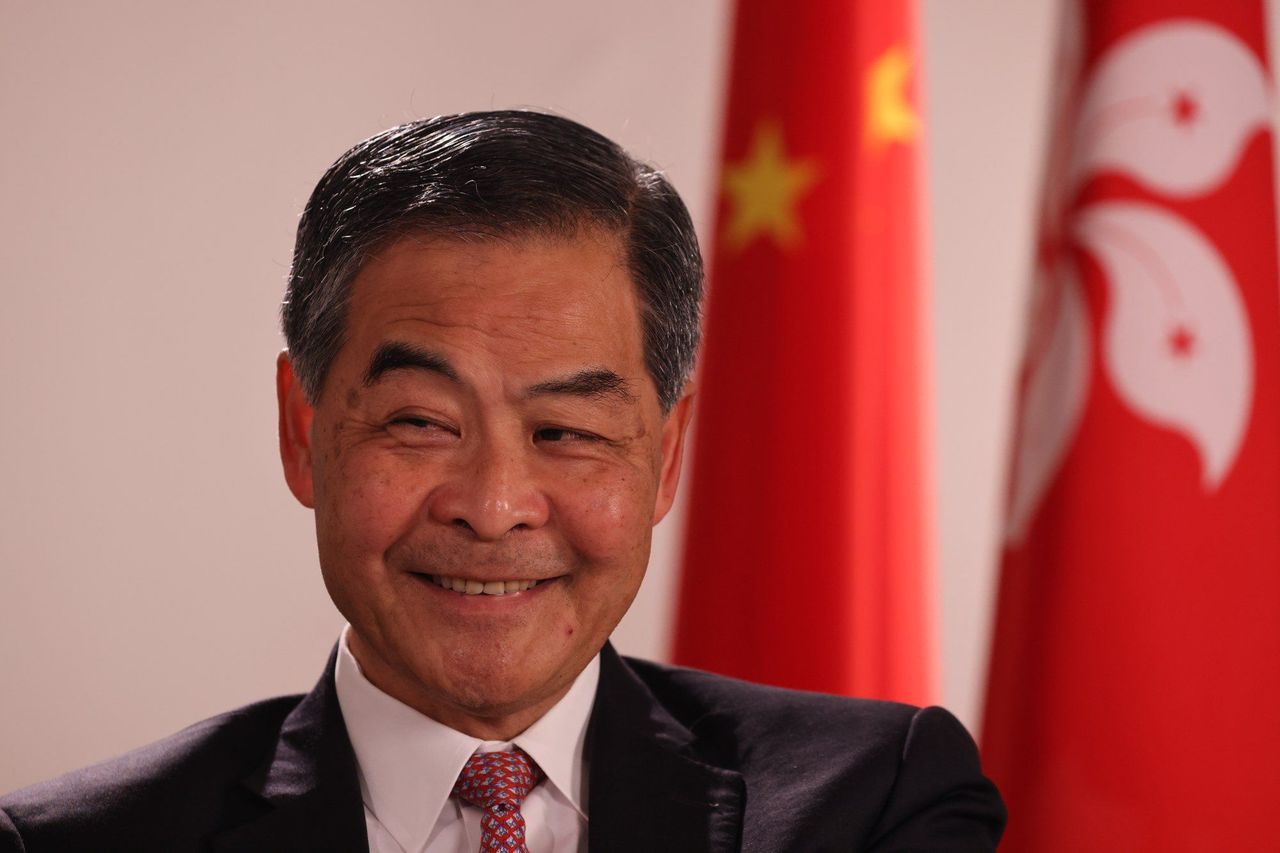 Leung Chun-ying was previously chief executive.

But for would-be candidates to even reach the stage of campaigning they will first have to be cleared by a vetting panel headed by Chief Secretary John Lee Ka-chiu to ensure they pose no risk to national security, and then manage to secure enough nominations from the Election Committee.

Every aspirant must secure 188 nominations from the Election Committee, with at least 15 from each of its five sectors.

Lau Siu-kai, a vice-president of semi-official think tank the Chinese Association of Hong Kong and Macau Studies, warned of larger issues at stake if the election was postponed.

Although Beijing overhauled the electoral system last year to ensure that only "patriots" ran Hong Kong, he said that some in the pro-establishment camp were tired of Lam's leadership and hoped for change.

Postponing the election "could spark political disputes among the patriots" and that was the last thing Beijing wished to see, he added.

Under the Basic Law, Hong Kong's mini-constitution, a chief executive election must be held every five years, and any deviation requires Beijing to step in, a move critics said would hurt the city's autonomy.

In 2020, China's parliament, the National People's Congress, passed a resolution for Hong Kong to postpone its Legislative Council election by a year because of the pandemic.

If Beijing stepped in again to postpone the leadership contest, Lau said, "some may say the central government is not respecting the constitutional order".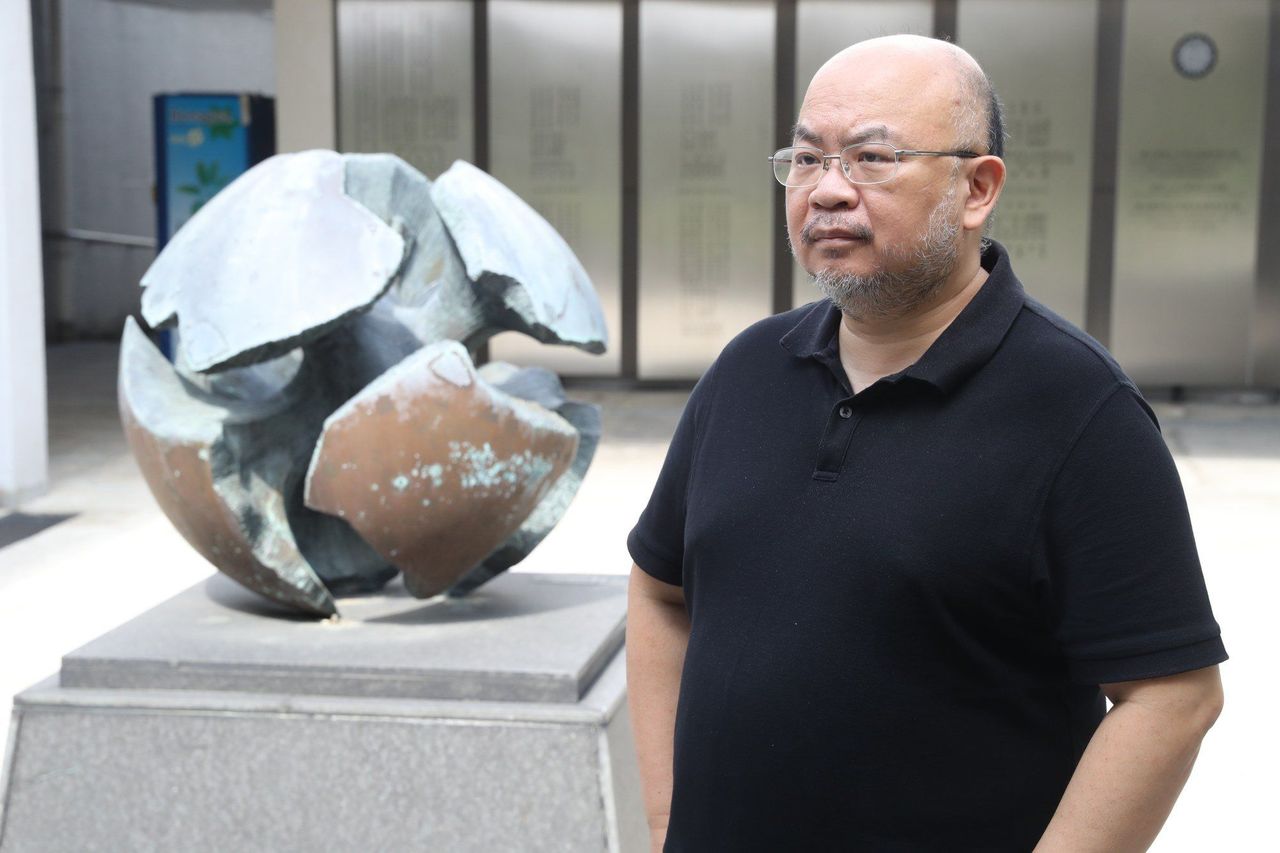 Chinese University academic Ivan Choy.

He agreed with Lam that the risk of sparking Covid-19 infections was much less in the coming race than in the Legco poll, which had more than 4 million voters.

A mainland Chinese expert familiar with Hong Kong affairs, who declined to be named, said it would be easy to stagger voting by Election Committee members to minimise potential health risks.

But Song Sio-chong, a professor at Shenzhen University's Research Centre of Hong Kong and Macau Basic Law, said he was baffled by the decision to proceed despite the pandemic situation.

It was not only a matter of keeping the voters safe, he said, but also the government staff and journalists involved.

Ip Kwok-him, a local deputy to the National People's Congress and a member of the Election Committee, said the call to postpone was not unreasonable in light of the Covid-19 situation, but he preferred the race to go ahead.

Having to seek Beijing's approval for a delay would only complicate matters, he felt.

With five weeks to go, Lam has yet to confirm if she will stand for re-election. Although there has been talk of other possible candidates, only film producer and kung fu master Checkley Sin Kwok-lam has announced that he would be making a bid to run.

This is a contrast with past elections when candidates for the city's top job were known much earlier.

Sources told the Post earlier that Beijing preferred to keep arrangements as last-minute as possible, to avoid infighting between pro-establishment candidates in the first leadership race since its electoral overhaul.

If the sources were right, a low-key campaign would help towards that end.