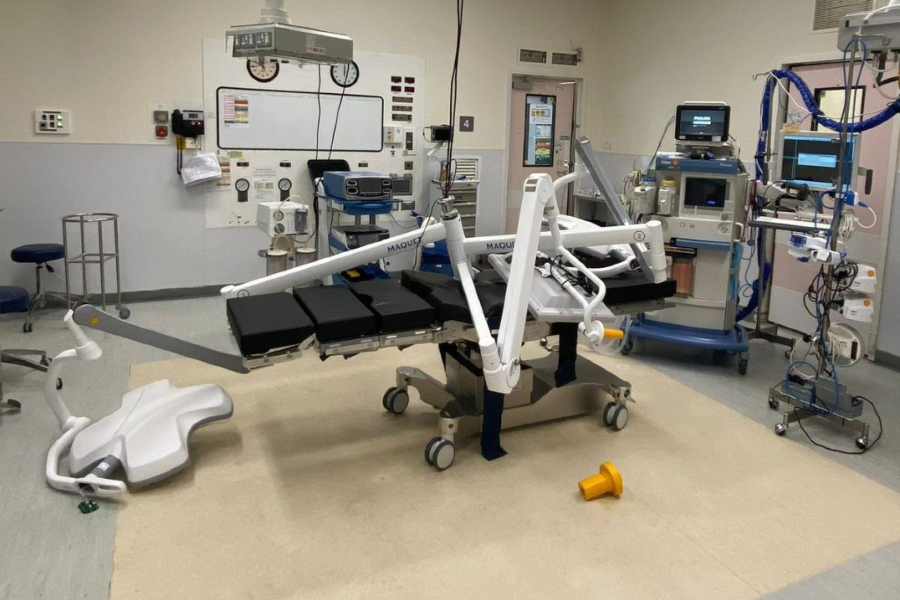 Surgical light which fell and hit assistant failed due to metal fatigue
The Hospital Authority has requested medical technology company Gentinge – manufacturer of over 470 surgical lights used by public hospitals – to submit a report and replace all the screws, after a loose light set fell and hit an anesthetic assistant at the United Christian Hospital on Saturday.
Announcing the preliminary investigation results Friday afternoon, the HA said they are "very unsatisfied" with Gentinge's performances and they reserve all rights to take legal actions.

The HA continued that they have stopped using all the light sets already and ordered for a maintenance work.

Authorities also pointed out that a total of eight operation rooms have ceased operation at this point and the non-emergency surgeries for 141 patients have been rescheduled.

Yet, the HA admitted they didn't send any officer to verify the examination reports by Gentinge.

The snapped screws of the light set that hit the assistant showed signs of metal fatigue, while the screws for other light sets of the same model had their spiral pattern smoothed.

Michael Wong Lap-gate, the HA's director for quality and safety said he regretted to see such incident took place and the case has been reported to supervising bodies.

Wong continued that the light sets are of the lowest level among medical equipment as they won't come into contact with the patients during the surgeries.

Authorities will have to closely follow up on the case as technicians last checked and found everything to be in place with all screws tightly secured, Wong noted.