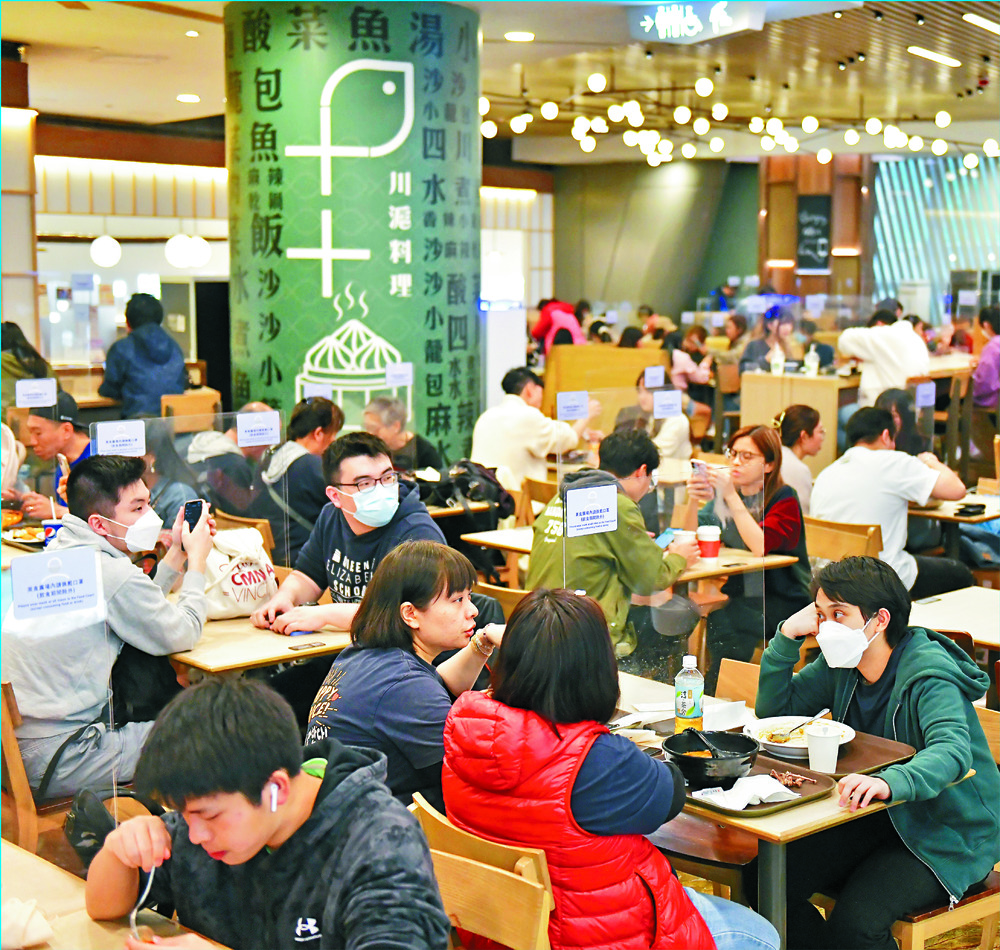 Surge in food delivery business during festive season
Catering orders from companies in Hong Kong during December saw 100-percent, year-on-year growth as businesses returned to festive celebrations, according to food delivery operation Deliveroo.
Celebrations in the first week of the month drove up sales by almost 60 percent compared to average monthly spending for the rest of 2022, with year-on-year growth doubling.

Among businesses said to have seen the benefits of corporate food deliveries most were small to medium-size enterprises with fewer than 100 employees. They made up about 80 percent of customers on the food delivery company's Deliveroo for Work platform.

Companies in professional services made up the bulk of Deliveroo's customers, with financial services companies, law firms and consultancies leading the way.

Deliveroo also expanded its catering menu selection by 70 percent to over 320 options last year, with Western, Thai and Chinese food the most popular during December.

Businesses also made use of Deliveroo Hop, the company's on-demand grocery delivery service, after it launched last July - a sign that more firms value the convenience and flexibility of such a service for urgent pantry-filling requirements.`

And firms are said to be continuing to view food-related bonuses as an effective way to engage employees and maintain staff morale even as they started phasing out remote working as the SAR began to return to normal last year.

Sales of virtual gift cards from businesses, with typical voucher values ranging from HK$100 to HK$500, doubled in December compared to the previous year.

"We're pleased to see how businesses in Hong Kong are taking advantage of Deliveroo's food and on-demand grocery delivery services to foster stronger company culture," Deliveroo general manager Andrew Hui Chee-yin said yesterday.

He added that more businesses apparently believe food perks are one of the most cost-effective ways to reward staff now that the pandemic has stabilized.

And in a survey this month on restaurant confidence Deliveroo found 23 percent of restaurateurs interviewed had plans to expand businesses, while one-fifth raised employee pay in the fourth quarter of 2022.