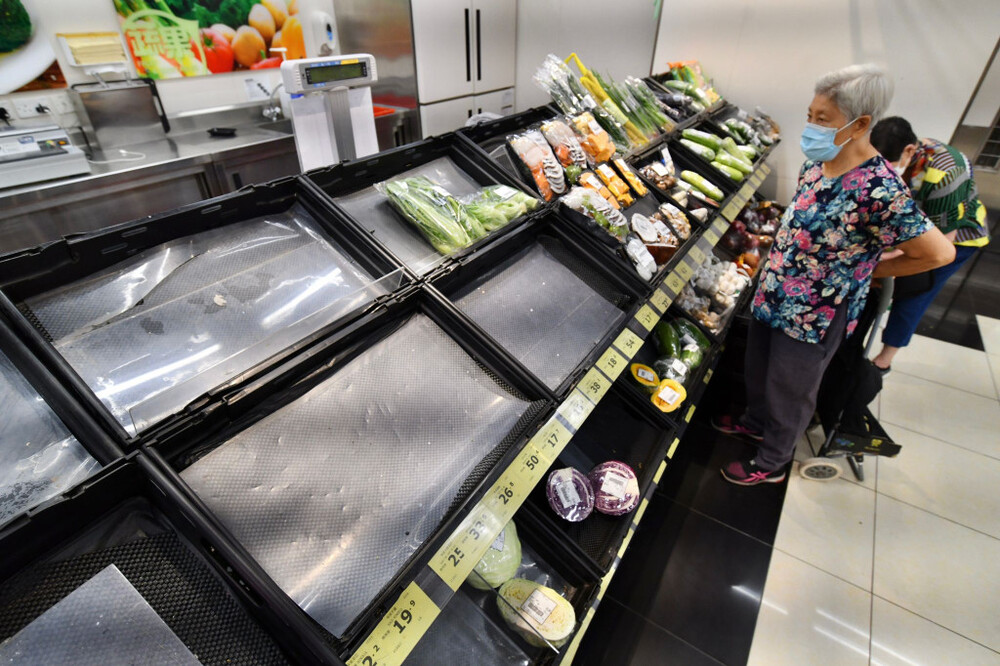 Supermarket shelves nearly bare as typhoon Ma-on approaches
As the No. 8 Gale or Storm Signal would likely be raised by evening, citizens across the city rushed to prepare by buying necessities or closing shop.
Swarms of citizens could be seen rushing to supermarkets and wet markets to buy food. Passages between stalls were congested as people made their shopping decisions, and queues for the checkout extended well into the shopping area.

Vegetables, fruits, bread, frozen and raw meat, canned foods, and instant noodles were among the list of hot commodities rapidly being put into shopping trollies. By 11 in the morning, quite a few shelves were already emptied.

Over in Lei Yue Mun, owners of restaurants and shops are gradually closing up shop too. Ms. Law, an employee of a bakery, commented, "What's most important is to pack up everything. There's no time to complain or hope for the best." Law stated that reducing the losses was their priority.

Ms. Lou, manager of a restaurant in Lei Yue Mun, shared a similar story. "We've had to turn down two or three customers. There's nothing we can do about it. We have to close up shop by 6pm. We're canceling reservations for tomorrow and perhaps the day after, too—Business always gets damaged whenever there's a typhoon, and we're suffering from the consequences."

Citizens are advised to stay away from the shoreline and low-lying areas and to beware of high winds.