Sun Hung Kai Properties' Wetland Seasons Bay second batch sale draw in 33 bidders for every one unit on offer.
Hong Kong's homebuyers plunged into the market for fear of missing out as prices approached a record high, helping Sun Hung Kai Properties (SHKP) to record its second sell-out weekend.

All 300 apartments on offer at the Wetland Seasons Bay in Tin Shui Wai were sold at 7pm, as buyers shrugged aside an 11-per cent price increase, which raised the average price to HK$15,176 per square foot from last week's HK$13,698 per sq ft.

Wetland Seasons Bay, scheduled for completion June 2022, comprises 1,996 apartments and 10 villas across three phases. The average price of the first 245 units released was HK$13,698 per square foot, which was 5.6 per cent higher than the most recent project in the same neighbourhood, released in September 2020.

Over 10,000 registrations of interest were received this weekend, equivalent to about 33 interested buyers vying for each of the 300 units available for sale, according to property agents. About a third of the buyers were investors, according to Sammy Po, chief executive of Midland Realty's residential department.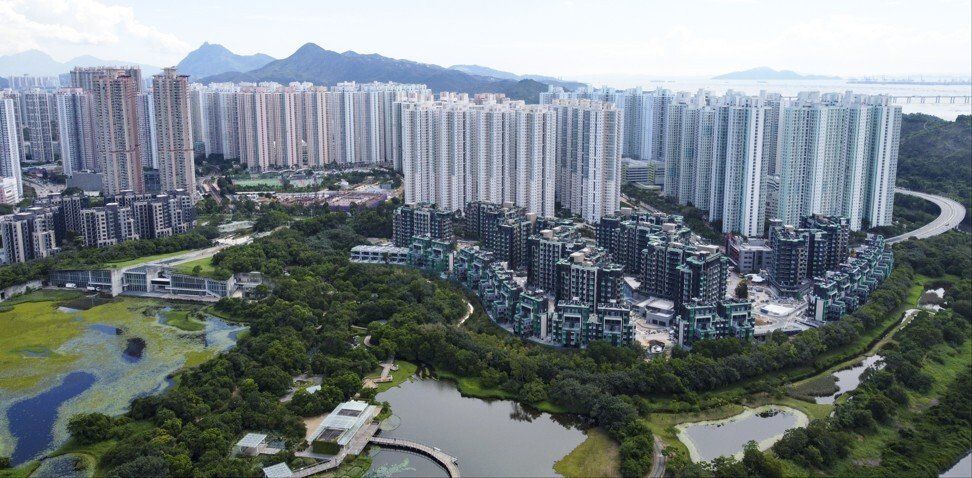 View of Sun Hung Kai Properties' Wetland Seasons Park (left) and Wetland Seasons Bay (right) near the Tin Shui Wai Wet Land Park on 20 August 2021.

"These investors are eyeing attractive yield from prospective tenants due to the project's proximity to the rest of the Greater Bay Area," Po said. "The project is especially popular among those who need a quick commute to southern China cities."

Located at the north-western corner of Hong Kong, Tin Shui Wai sits across Shenzhen Bay from southern China's technology metropolis of Shenzhen. Its name resonates with the eco-tourism and conservation facility nearby, called Wetland Park.

Phase one of the development comprises apartments that range in size from studios measuring 300 square feet (28 square metres), to four-room apartments of 795 square feet. The 300 flats on sale this weekend were going for a price tag of between HK$4.7 million to HK$9.9 million after discount.

Another 12 units, comprising villas and larger units with up to five bedrooms and accompanying gardens, are set aside for sale through a separate tender process, agents said.

The brisk sale of Wetland Seasons Bay has come amid prices of lived-in homes in the city approaching a record in July. Prices of lived-in homes rose 0.5 per cent to 396.3 in July, according to an index published by the Rating and Valuation Department on Friday. They have rallied every month this year, for a cumulative 4.3 per cent advance. The index reached an all-time high of 396.9 in May 2019.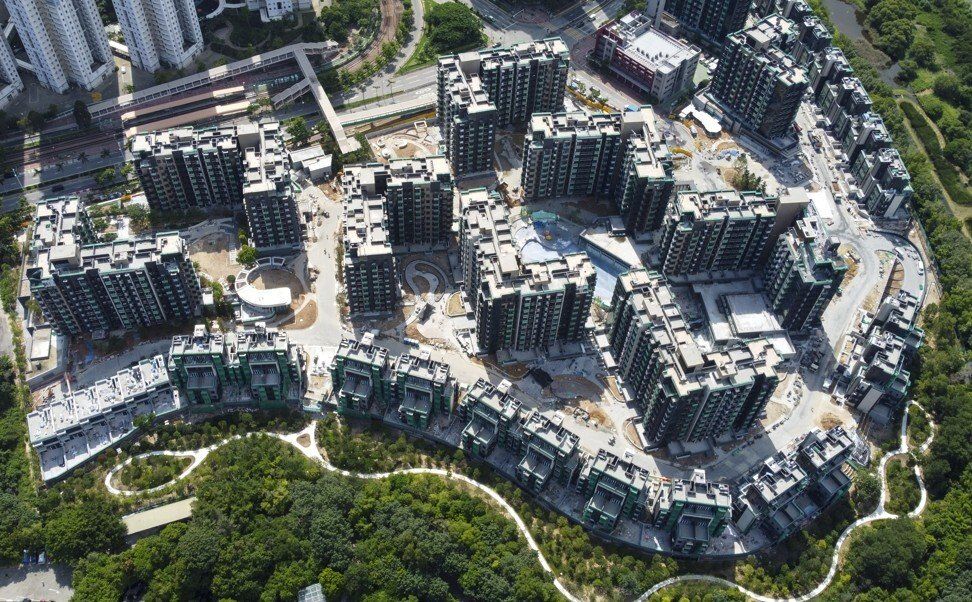 A general view of SHKP's (Sun Hung Kai Properties) Wetland Seasons Bay located near the Tin Shui Wai Wet Land Park on 20 August 2021.

Some buyers and investors have taken the cue from the price increase to enter the property market, encouraged by two successive quarters of economic growth in the city. They also wanted to get their hands on fixed assets while mortgage rates are still near record lows, before Hong Kong's monetary authority follows the US Federal Reserve in raising interest rates, and hence the cost of mortgages, agents said.

The number of new houses sale in August is likely to hold steady from July, totalling 1,300 units, according to Louis Chan, vice-chairman and chief executive (residential), Asia Pacific at Centaline Property.

"The rampant spread of the Covid-19 variant cases in various countries has clouded the outlook on the border-opening," Chan said. "This in turn has led to a slowing down of property transactions," but the longer term outlook of the property market remains positive, he said.