Suspect calls police at about 6.20pm saying he had killed someone, and officers find him sitting on ledge outside flat window.
A suicidal man has been arrested at a Hong Kong housing estate after he allegedly stabbed his friend, who later died in hospital.

The 51-year-old suspect, who lives on the 26th floor of a flat in Hoi Fu Court in Mong Kok, called police at about 6.20pm on Tuesday saying he had killed someone.

He had allegedly severely wounded his 64-year-old friend, who was found by neighbours in a staircase.

The victim suffered knife wounds to his head, neck and arms, according to police. He was taken to Kwong Wah Hospital in Yau Ma Tei, where he was declared dead.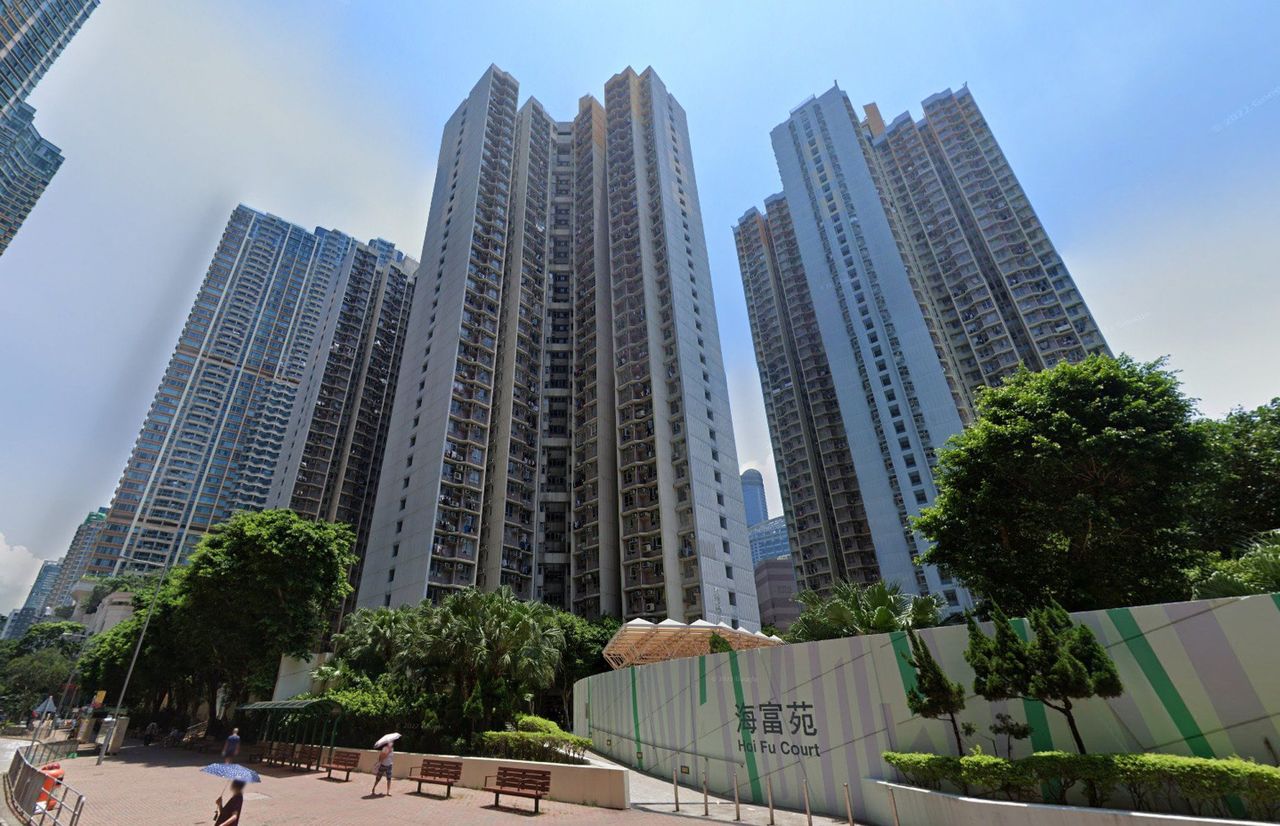 Hoi Fu Court in Mong Kok, where the incident took place.
Officers who attended the scene found the suspect sitting on a ledge outside the flat window in an apparently suicidal state. He was also drinking suspected drain cleaner.
Firefighters prepared a rescue cushion at the base of the building as a precaution, while police negotiators were deployed to talk him out of jumping.
The man was later pushed back into the flat by firefighters who had climbed down from the floor above. The suspect was sent to hospital for an examination.
A police source said investigators suspected the men were at odds over money matters.
Police are investigating the motive behind the attack.