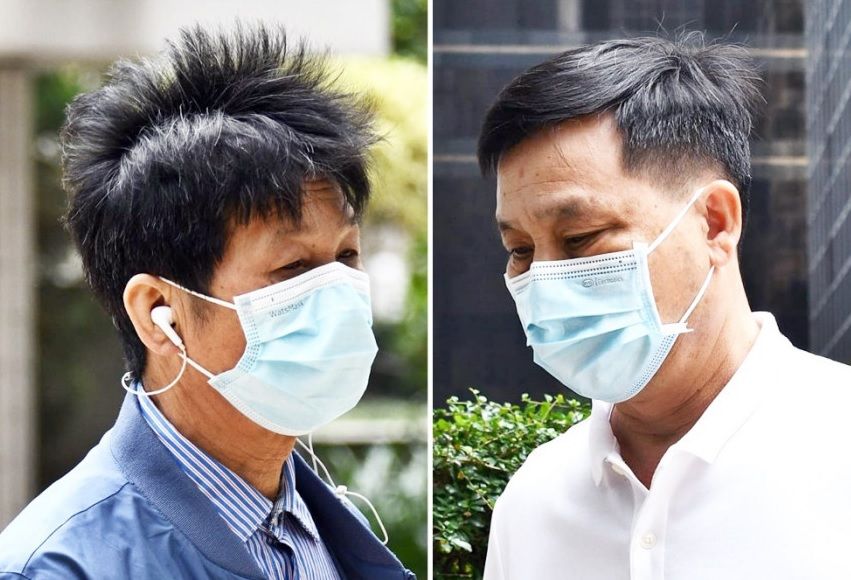 Subcontractors linked to lead-tainted water case cleared of perjury charges
Two subcontractors who allegedly gave false evidence in an inquiry into tainted drinking water in public housing estates in 2015 have been acquitted after a judge ruled that they might not have known the solder contained lead.
Defendants Mok Hoi-kwong of Wing Hing Plumbing Drainage, and Siu Kin-wong of Hang Lee Engineering Company, were each absolved of one count of perjury in the District Court on Saturday in a case involving statements they gave purchasing solder and installing pipes at six public housing estates in December 2015.

The court also cleared Mok of two counts of fraud and found Siu not guilty of one count of the same charge.

In a verdict, Deputy District Judge Charles Chan said multiple witnesses for the prosecution reflected their understanding of construction materials was "very confused," meaning that the industry was not knowledgeable enough to tell differences between lead and lead-free solder.

He added Mok and Siu might not have necessarily known whether the solder contained lead, and they did not intentionally give false evidence or evidence that they didn't believe to be true during the inquiry.

He also said the pair would not have had any motives to commit fraud if they were unaware of the different types of solder.

The duo's companies were third-tier subcontractors for main contract holder Yau Lee Construction Company, responsible for building six of the 11 public housing estates in which drinking water with excessive lead was found.

Raising public concerns at that time, the scandal has prompted the establishment of a judge-led inquiry in the same year.

The commission identified shortcomings including insufficient safety standards for drinking water and that government supervision should go further to ensure water from the tap was safe for drinking.