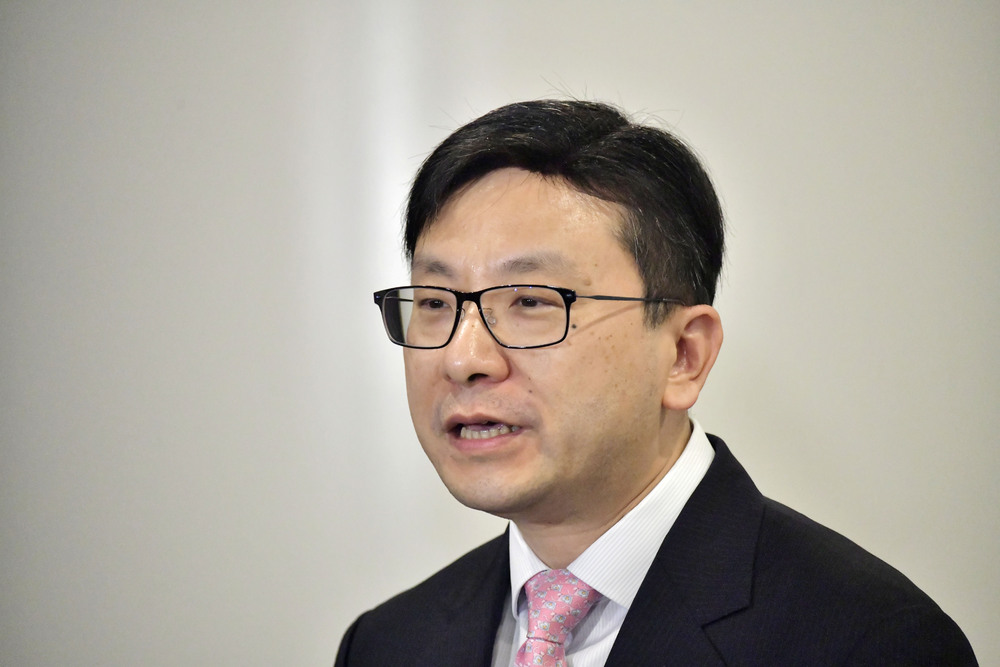 Study launched into need for employers' MPF savings accounts
The government is having second thoughts on an earlier proposal requiring employers to create dedicated savings accounts to prepare for the abolishment of the mandatory provident funds off-setting arrangement.
Secretary for Labor and Welfare Chris Sun Yuk-han said a consultant has been hired to look into the matter and, were it concluded that employers need not set up designated savings accounts, the existing Protection of Wages on Insolvency Fund (PWIF) could still help to pay workers severance payments and long-service payments to workers.

The MPF offsetting mechanism will be cancelled on May 1, 2025, meaning employers can no longer offset severance and long service payments due to workers against MPF benefits derived from employers' contributions.

The previous government had proposed employers to put money in savings accounts dedicated for severance payments but this proposal is now under review.

Sun said: "We have commissioned a consultant to look into it, including how much administrative fees will be involved. We estimate that it will cost a lot to regulate more than 300,000 employers' accounts."

"We hope the consultancy report can be completed as soon as possible so that we can brief the public on the new arrangement in the second half of this year," Sun said.

He added the authorities are committed to ensuring that workers will receive severance and long-service payments.

The PWIF has maintained a surplus of HK$6.8 billion and is sufficient for making severance payments, he said.

Sun denied claims that the government was trying to reach a compromise with the business sector, adamant that public money would not be involved.

"Neither the PWIF nor designated saving accounts involve public money as they are raised from employers' contributions," the labor secretary said.

Sun said the government may increase business registration fees if the fund balance fell short of the need. Companies currently pay HK$150 a year for business registration.

Hong Kong Federation of Trade Unions lawmaker Bill Tang Ka-piu voiced concern that if PWIF was used, the stability of the fund could be undermined.

Tang said the authorities should safeguard the fund during economic downturns.

He predicted that if the fund was to be used as an alternative to employers paying severance payments, the demands would be "quite high five or six years later."

"Although the fund has recorded a surplus of more than HK$5 billion, the severance payments and long service payments may cost HK$4 billion to HK$5 billion a year, meaning the surplus could be used up within a year," he said.

Wholesale and Retail sector lawmaker Peter Shiu Ka-fai warned it would be difficult for small and medium-sized firms to pay additionally to designated savings accounts.

But Shiu also expressed concern that the PWIF could dry up if it was used to pay severance payments.