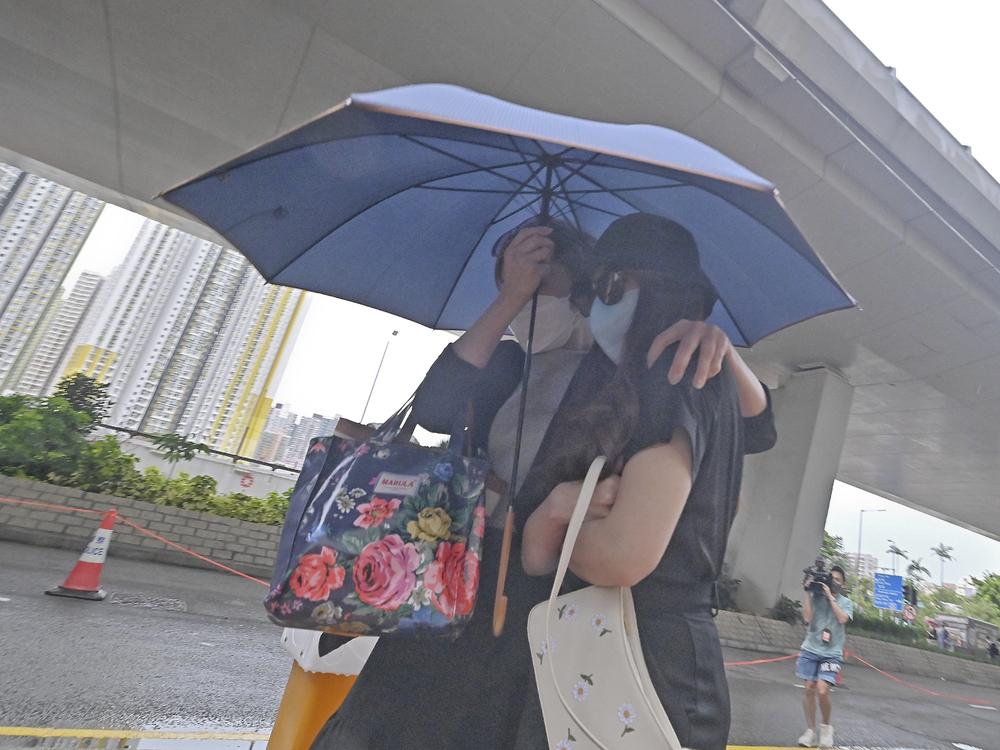 Student 'fortuneteller' and client sentenced to rehab, community service for bloody animal sacrifice
A 20-year-old student who claimed to be a fortune teller was on Tuesday sent to a rehabilitation center for animal cruelty after performing rituals using animal sacrifice, while the female customer was handed a 120-hour community service order.
Tong Cheuk-him from the Institute of Vocational Education pleaded guilty to nine counts of animal abuse as 24-year-old receptionist Choi Ching-ning pleaded guilty to two counts of the charge. Two other female customers in this case, aged 29 and 32, will enter their plea on July 20.

The case came under the spotlight after animal rights activists reported to police in August last year as they were shocked by Tong's online advertisements.

When passing the sentences in West Kowloon Magistrates' Courts, judge Peter Yu Chun-cheung said everyone could enjoy religious freedom. However, there are moral and legal boundaries to all freedoms. People are still restrained by these boundaries even when doing things they deem correct.

Yu also said what Tong had done would never be accepted by society and noted that the most crucial mitigation element was that the duo pleaded guilty.

He then sent Tong to a rehabilitation center and explained that imprisonment should be the last option when dealing with young convicts.

As for Choi, Yu cited her rehabilitation report in which the officer said she deserved a second chance. Choi also admitted she solved her problems the wrong way and was willing to compensate for the damage done to animals and others through volunteering. She was then handed a 120-hour community service order.

The court earlier heard that Tong promoted online he could improve customers' relationships through a ritual where rabbits and mice would be sacrificed. The ritual that would be performed alongside the blood of the "mage" was priced at HK$15,000.

A police investigation later revealed that Tong once headed to the graveyard and tore a mouse into two pieces by forcefully pulling its head and tail. Tong also admitted that he had cut off the head of several edible Chinese frogs to release their blood for the rituals.

On July 29 last year, Choi asked Tong to perform a "break-up ceremony" for her ex-boyfriend to break up with his current girlfriend.

As Choi felt the ritual was working, she later asked Tong to perform another "love ceremony," hoping that she and her ex-boyfriend would re-unite.

The two ceremonies cost Choi a total of HK$2,300.