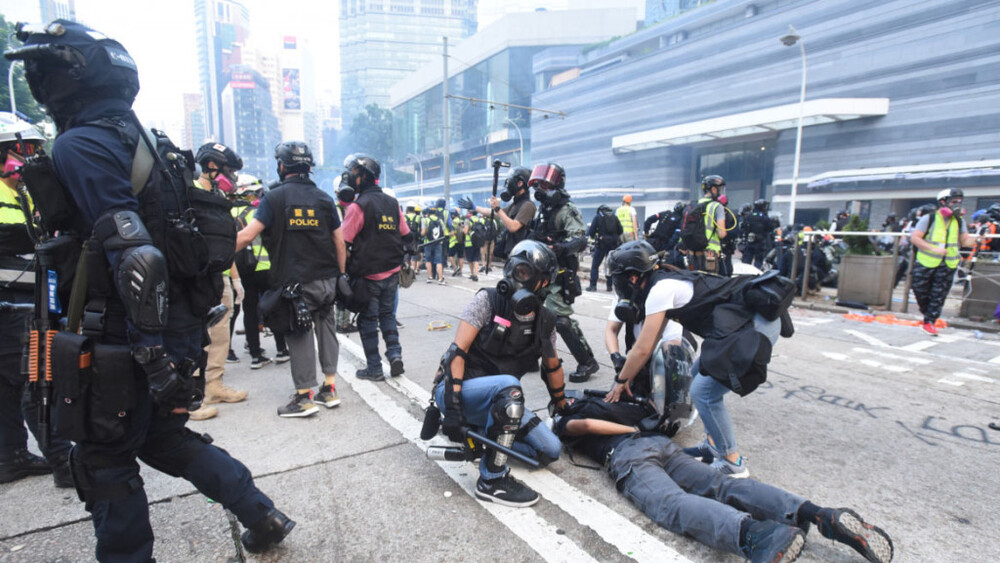 Student given training center order for rioting in 2019 Admiralty protest
A 19-year-old male student was sentenced for rioting on Thursday when he participated in a gathering outside the government headquarters and hurled objects toward police during the protest in Admiralty in 2019.
The District Court had defendant Wong Tak-chun appear in front of Judge David Cheung Chi-wai today after earlier being found guilty after being included in the 96 people arrested and charged with rioting during the protest.

According to the court, Wong, who was then 16 years old, participated in a gathering for a demonstration against the extradition bill in Admiralty after marching from Causeway Bay to the government headquarters on September 29, 2019, in which over 500 protestors engaged.

Wong had taken part in the protest, hurling petrol bombs and bricks toward the police, who came to the scene to quell the protest. He also joined other protesters in building a "defensive wall" using umbrellas to keep officers from approaching them.

In court today, the judge said Wong has conducted "severe crimes" by playing a leading role during the protest.

However, considering he was only 16 years old at the time and his actions would have been triggered by the political atmosphere then, the judge sentenced Wong to be detained in a training center.

Wong was arrested and convicted along with seven other protesters, five of which were under 20 years old when arrested in the protest. The remaining seven were earlier sentenced to up to three years imprisonment.