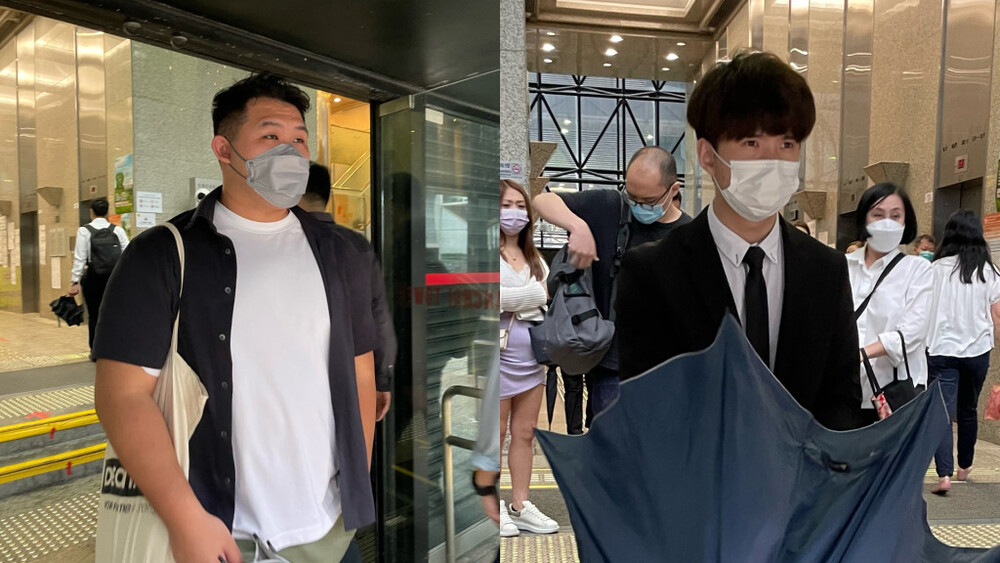 Student convicted for deleting materials on his phone to avoid sentence
A 20-year-old male student was convicted for deleting information from his internet accounts relating to his cases of illegal possession of bombs.
Kwong Wai-pong, the defendant, was arrested in December 2019 for possessing multiple explosives, including nitrocellulose, potassium nitrate, and dozens of smoke-emitting devices, among other dangerous items.

He claimed to be interested in magic tricks from childhood, and the use of the obtained explosives was for "stage performance."

In the trial in the District Court today (August 30), Kwong was charged with asking 20-year-old unemployed Wong Chun-ip and 21-year-old district councilor assistant Yu Yan-yuk to help him delete the information related to his cases from his smartphone.

According to a voice recording shown as evidence in court, the two went to visit Kwong when he was held in the correctional institution on February 3, 2020 and helped him to delete information in his email and Instagram account.

In court, Judge Jacky Ip Kai-leung ruled Kwong and Wong as "collusion an offense of perverting the course of justice" since the deletion of the information in Kwong's cases will hinder the police's investigation.

The two will be detained at a detention center pending the sentence on September 13, while Yu was found not guilty since there was no method to identify whether the voice in the recording belonged to him.

Kwong was also convicted for a charge of "knowingly having in possession an explosive substance" by the judge.