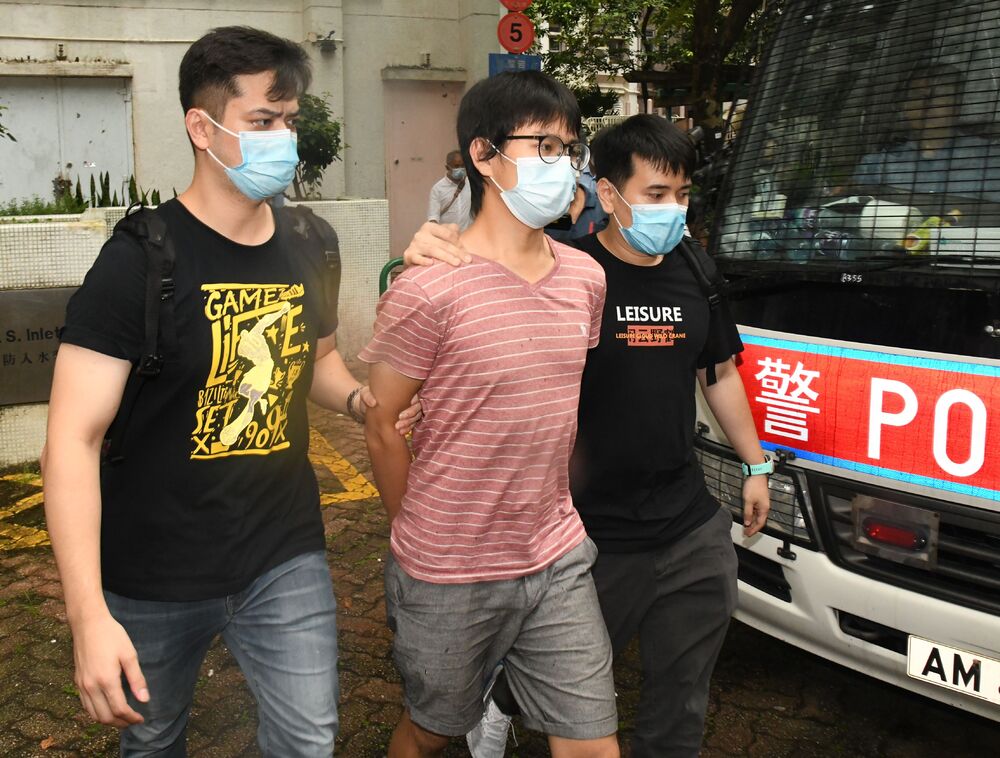 Student appeals five-year jail term over inciting secession conviction
A Polytechnic University student on Thursday filed an appeal against his five years jail term for inciting secession and saw the hearing adjourned to October 24.
The 25-year-old student Lui Sai-yu appeared before chief judge Jeremy Poon Shiu-chor and judges Derek Pang Wai-cheong and Anthea Pang Po-kam in the High Court's Court of Appeal this morning.

Lui pleaded guilty to inciting secession by managing a channel on messaging app Telegram with another man between June 30 and September 24, 2020. He was jailed for three years and eight months over his guilty plea at first but was handed a five-year term in the end, as the court was reminded of the "serious nature" of the offense by the prosecution.

Article 21 of the national security law states, "If the circumstances of the offense committed by a person are of a serious nature, the person shall be sentenced to fixed-term imprisonment of not less than five years but not more than ten years."

Representing Lui, senior counsel Edwin Choy Wai-bond said Lui willingly told police the passcode to his smartphone and changed his mind about entering a guilty plea. He should be given a more lenient sentence according to article 33 of the NSL, and the offense committed by him should be viewed as of a minor nature.

Choy added most of the posts on that channel were not created by Lui and that Lui didn't have a detailed plan to subvert state power. He also compared Lui's case with that of Ma Chun-man, nicknamed "Captain America 2.0", who was jailed for five years, also for inciting secession.

Judge Poon then refuted that the court should determine the serious nature of the offense and then see if there is any room for reducing the sentence or if the defendant shows remorse. He continued that when there are contradictions between the NSL and the Basic Law, the court should rely on the articles of the NSL.

Poon then asked how article 21 should be interpreted, with Choy saying the five-year term should be the starting point while the Department of Justice believes it should be the mandatory lower limit of a sentence.

Both sides said they needed more time for research, and the court adjourned the hearing to October 24.