'Not interpreting it remains an option' for Beijing, says Basic Law Committee member Priscilla Leung after Jimmy Lai trail at heart of debate postponed to 2023.
A strong chance exists that Beijing will not answer the Hong Kong government's request to interpret the national security law and weigh in on the issue about foreign lawyers' involvement in trials under the legislation, according to a pro-establishment legal heavyweight.

Basic Law Committee member Priscilla Leung Mei-fun made the comment after the city's High Court on Tuesday adjourned the national security trial of media tycoon Jimmy Lai Chee-ying – which triggered the legal controversy – to September next year. The court acknowledged Beijing has yet to determine whether he can be defended by an overseas lawyer of his choice.

Last month, Chief Executive John Lee Ka-chiu asked the National People's Congress (NPC) Standing Committee to intervene after the city's top court ruled Timothy Owen, a King's Counsel from Britain, could defend Lai against charges of collusion with foreign forces.

But speculation has mounted as to whether Beijing would step in after it emerged last week that the interpretation was not on the agenda of the standing committee's next meeting from December 27 to 30.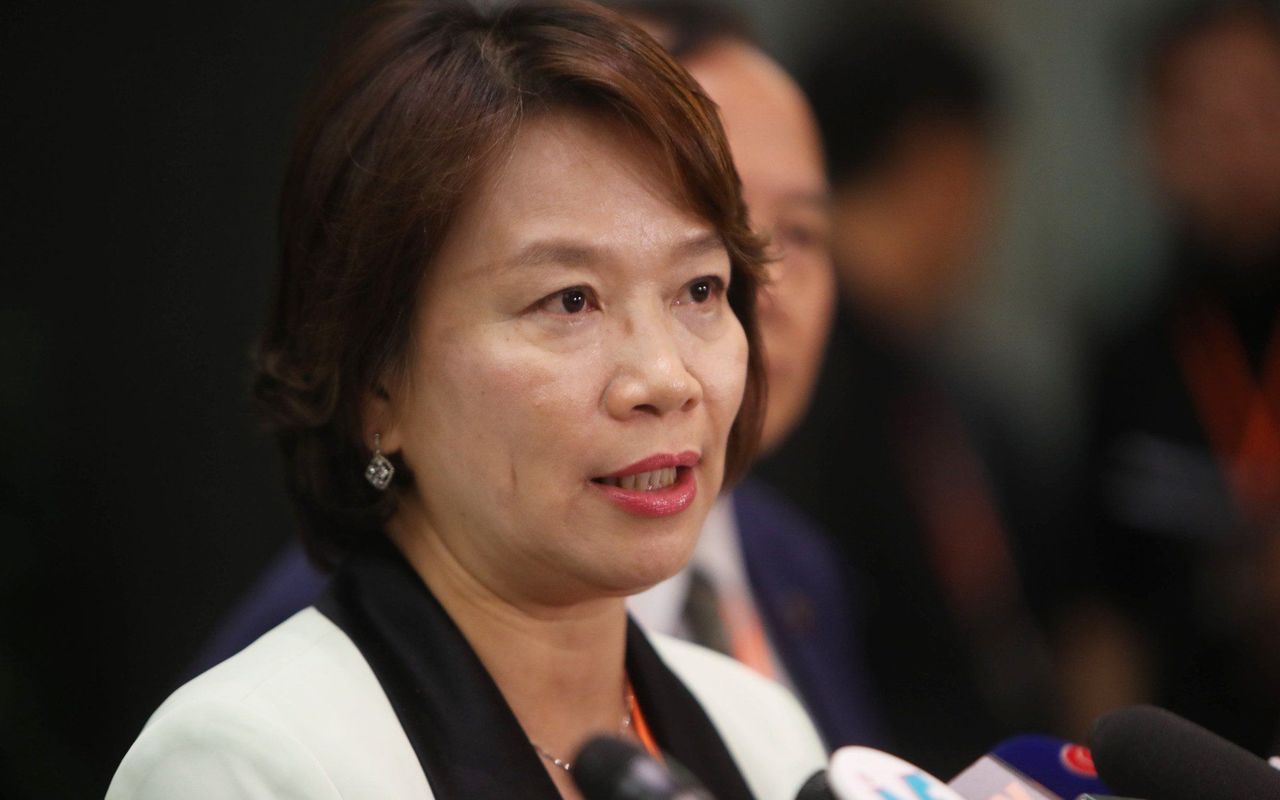 Basic Law Committee member Priscilla Leung says there is a strong chance Beijing will not interpret the legislation.
Asked whether Beijing had responded to his request on Tuesday, Lee merely said he believed the court would handle the matter and he should not comment amid the proceedings.
Leung, who was previously among the most vocal politicians calling for Beijing's intervention, signalled a softer stance on Tuesday, saying she understood there was a strong chance that Beijing would not interpret the national security law.
"Beijing authorities had seriously considered interpreting the law, but not interpreting it remains an option," she said.
"Apart from interpreting the law, the issue can also be resolved by looking at other articles in the legislation and considering other solutions."
She was referring to the possibility of asking the city's Committee for Safeguarding National Security – chaired by Lee and advised by Luo Huining, director of Beijing's liaison office in Hong Kong – to "advance a new mechanism" to handle the issue of foreign lawyers on a case-by-case basis, so that mainland Chinese authorities would not need to interpret the law every time similar situations arose.
Article 14 of the Beijing-imposed legislation states that the committee is responsible for "advancing the development of the legal system and enforcement mechanisms of the city for safeguarding national security", and that decisions made by the body would not be open to judicial review.
Tam Yiu-chung, the city's sole delegate to the standing committee, who previously said there was no other way but for the body to interpret the national security law in solving the legal dispute, also said he now believed that Beijing officials wished to spend more time studying different solutions.
"I've never insisted on an interpretation," he said. "But now as things calmed down a bit and there are different ways to solve the problem, there is no need to rush to a decision."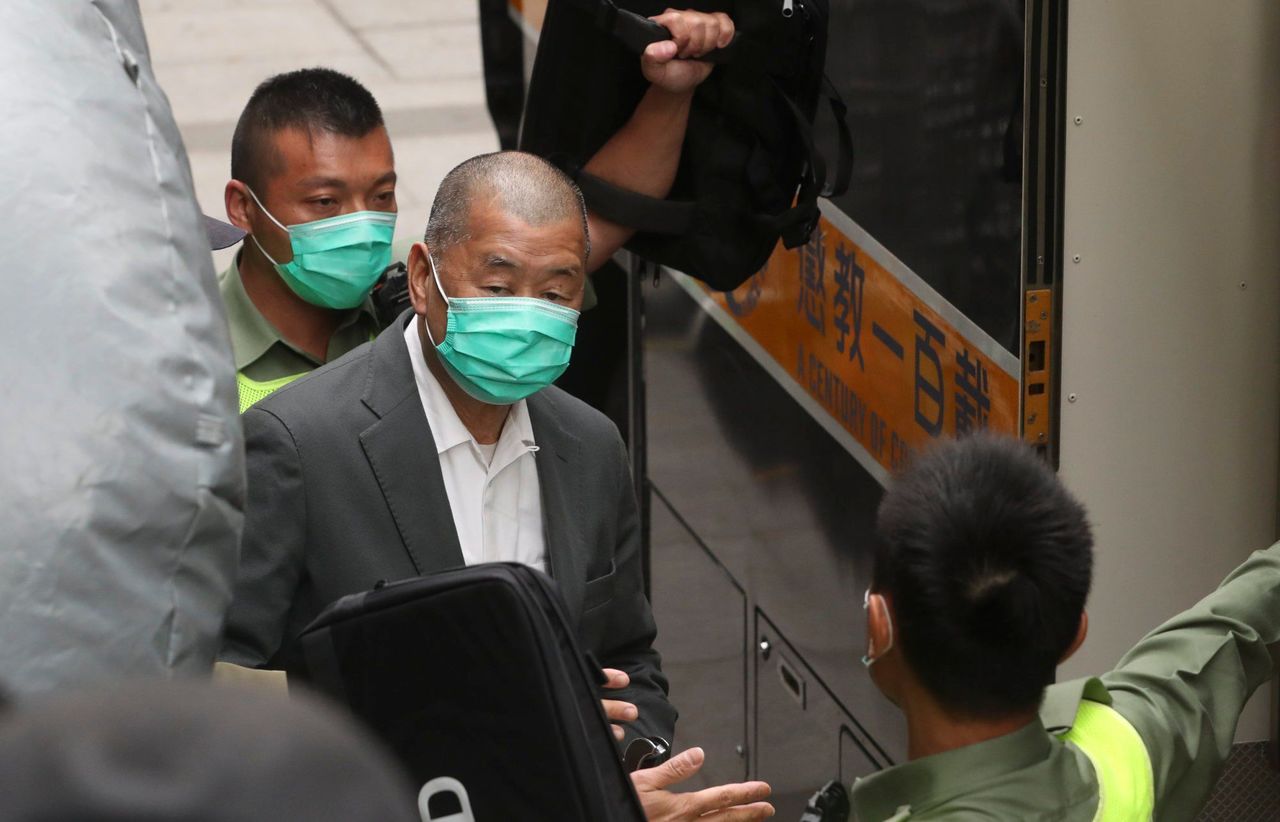 Jimmy Lai's national security trial has been adjourned to September next year.

Tam also agreed with Leung that the national security committee had such powers to create a new mechanism. "The only issue is whether to invoke such powers, and how," he said.

But Professor Simon Young Ngai-man, an associate dean of the University of Hong Kong's law faculty, said Article 14 did not confer lawmaking powers on the national security committee.

"The committee could not create a legal rule that bars foreign ad hoc admitted barristers from handling national security cases," he said.

Young noted however the committee had the power to make a decision binding on other government departments. For example, it could direct the Immigration Department to not issue a work visa to a foreign barrister for the purpose of taking up a national security case, he added.

Meanwhile, Tian Feilong, an associate professor at Beihang University's law school in Beijing, defended the standing committee's role in resolving the controversy.

"When the city's top court made a ruling and the chief executive recommended an interpretation, this became a constitutional issue that Hong Kong's national security committee lacked sufficient legal basis and power to handle," he said.

Lau Siu-kai, vice-president of the semi-official Chinese Association of Hong Kong and Macau Studies think tank, agreed the issue could not be resolved by the city alone.

He said Hong Kong's national security committee was a local body which was only empowered to resolve local-level issues.

"Beijing must have agreed to interpret the law even before Lee submitted his report," he said.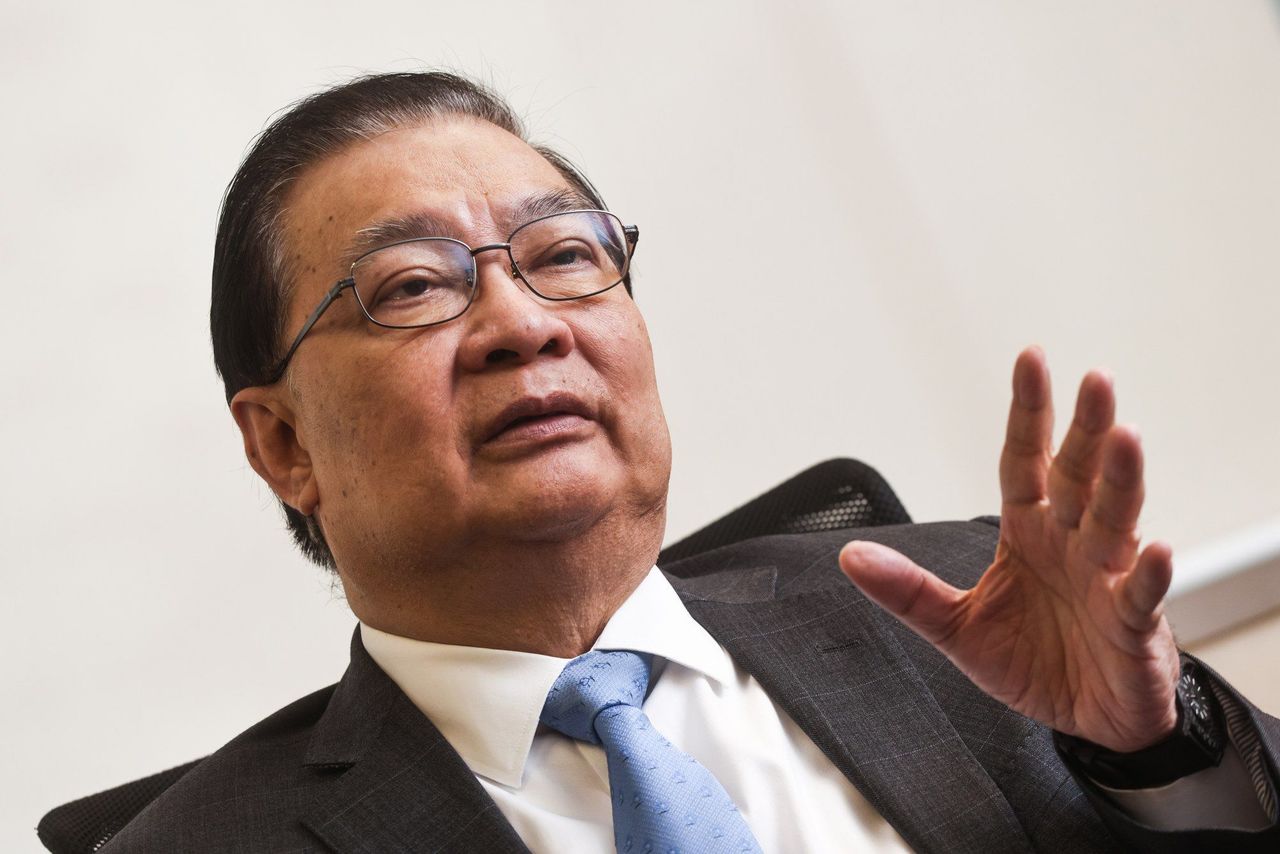 The city's sole delegate to the standing committee, Tam Yiu-chung, says there is no need to rush the decision.

Two Beijing agencies – the State Council's Hong Kong and Macau Affairs Office and the central government's liaison office – issued statements questioning the court's ruling and offering support for Lee's move hours after he recommended an interpretation on November 28.

Elsie Leung Oi-sie, former vice-chairwoman of the Basic Law Committee, sent shock waves through political circles earlier after it emerged she backed the judges' ruling and questioned the necessity of such an interpretation in a private note she shared with her friends.

She also questioned which provision of the law should be interpreted – a matter for which the city government has yet to provide an answer to date.

Lee's request, if approved, would be the first time China's top legislative body has interpreted the national security law, imposed on the city in 2020 to outlaw acts of secession, subversion, terrorism and collusion with foreign forces.