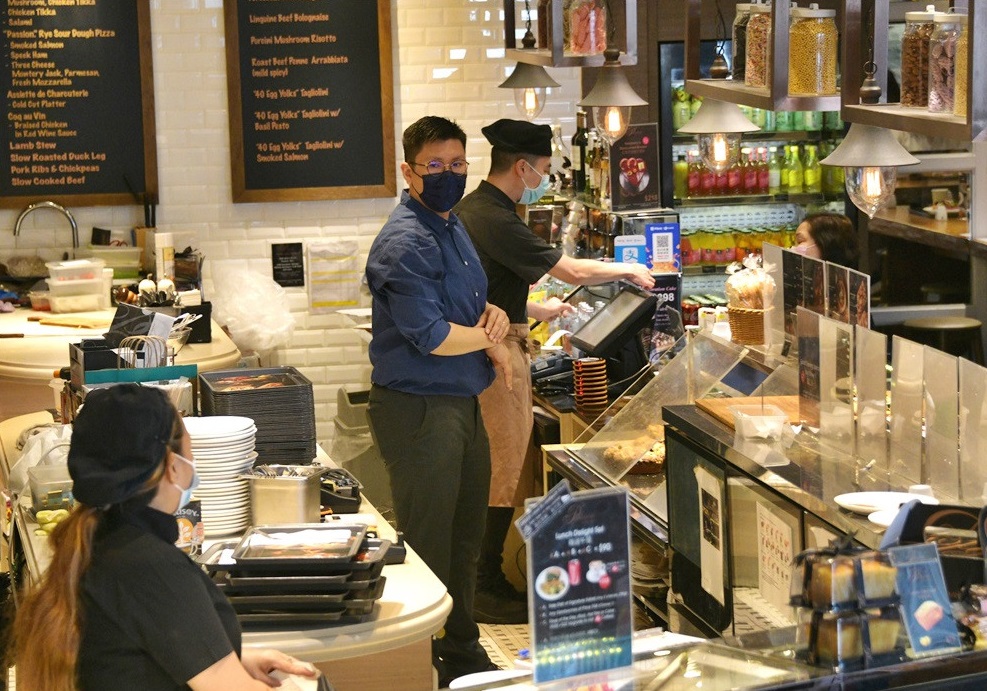 Stricter Covid rules on dine-in restaurants
Restaurants will soon be required to increase their premises' air change rate to at least six times per hour or use alternative means to meet the requirements, the Food and Environmental Hygiene Department announced today.
A government spokesman said a requirement on air change or air purifiers in dine-in restaurants will soon be stipulated under the Prevention and Control of Disease (Requirements and Directions) (Business and Premises) Regulation (Cap. 599F) on infection control grounds.

The department has also made appointments to a working group today to advise the government on the smooth implementation of the above requirement.

The group will work on specific guidelines for implementing the air change requirements in terms of fresh air intake for the seating area of dine-in restaurants, as well as specific guidelines for the alternative of using air purifiers.

The guidelines will be made available for reference by restaurant operators, ventilation contractors and air purifier suppliers, said the government spokesman.

The group will be chaired by Professor Yuen Pak-leung, President of the Hong Kong Institution of Engineers.

The department added that members of the group are appointed on an ad personam basis.

They are expert representatives coming from a wide spectrum of backgrounds, including public health, engineering, surveying and ventilation.

Representatives from the FEHD and the Electrical and Mechanical Services Department will also serve as observers on the Working Group.