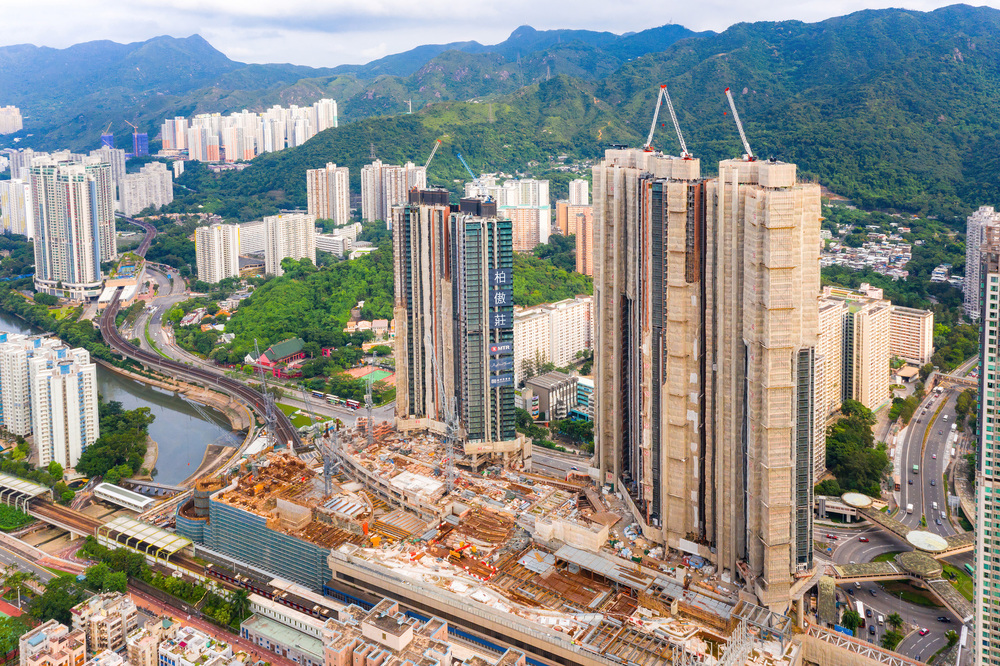 Strengthening works needed at two Pavilia Farm blocks
Five percent of samples taken from two Pavilia Farm blocks on top of Tai Wai MTR station have failed to meet the required concrete strength, Buildings Department announced on Monday.
The blocks in question are from the estate's Phase I development, namely Tower 2 and Tower 3. The project is jointly developed by New World Development (0017) and MTR Corp (0066).

While the samples failed to meet the specified strength as shown on the building plans approved by the department, there is no obvious structural danger, the department said.

"The Buildings Department required the registered building professionals and registered contractors responsible for the development project to propose follow-up works for Phase I, and had today approved the relevant strengthening works and granted the consent for the commencement of the said works," it stated, adding that such works can be completed in a few months' time.

This comes after an earlier announcement in July that Tower 1 and 8 of The Pavilia Farm III will be demolished and rebuilt as the concrete base of its walls failed to reach standard requirement.

Buildings Department has initiated an investigation into the incident to identify if any person had contravened the Buildings Ordinance.

Developer New World Development stressed that the two towers in Phase I were confirmed to be structurally safe following assessment by registered structural engineers.

"As things stand, the follow-up works will not affect the obtaining of the occupation permit and the estimated material date for the delivery of Pavilia Farm I," a spokesman said.

A review on Phase II shows all blocks meet statutory standards.