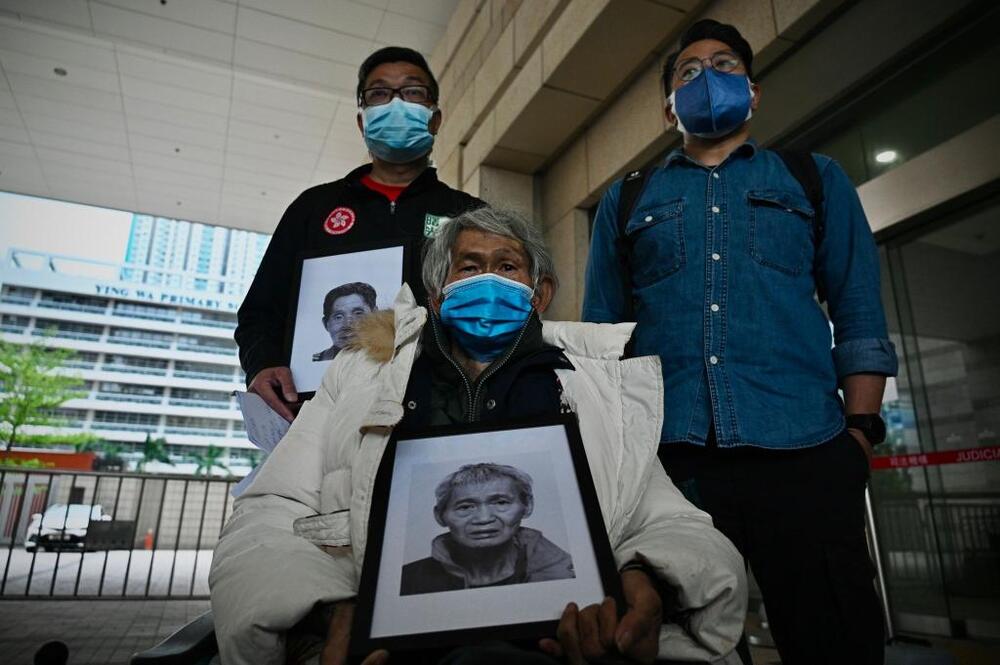 Street sleepers compensated HK$100 each after govt officers threw away their belongings
The Leisure and Cultural Services Department was ordered by a tribunal on Tuesday to compensate nine street sleepers HK$100 each, after staffers and police threw away their belongings in an operation in Sham Shui Po in 2019.
The sleepers were happy about the "late justice", but admit they can't buy much with the symbolic HK$100.

The operation in question took place on December 21, 2019, at Tung Chau Street Park where the nine usually stayed. Staffers from the department and anti-riot cops ordered the street sleepers – most of them were not present at that time – to clear of all their belongings in three minutes without prior notice.

Staffers then removed street sleepers' belongings and put everything into 12 trolleys near a squash court. They also threw away any item that were not retrieved by them three days after.

The street sleepers, with help from the Society for Community Organization (SoCO), then sued the government and requested compensation ranging between HK$2,000 and HK$13,290. Secretary for Justice Teresa Cheng Yeuk-wah was listed as the defendant in this case.

In the Small Claims Tribunal on Tuesday, adjudicator Arthur Lam Hei-wei said the department became the non-voluntary trustee of street sleepers' possessions as they cleared them off the park.

The "reasonable care" the department exercised didn't fit the requirements stated by the law, Lam continued, for staffers didn't take photos, categorize the items for street sleepers nor keep any records.

The department's explanation that those street sleepers didn't search for their belonging thoroughly and carefully was not supported by fact, Lam also said.

He slammed the department was being too harsh and unreasonable for asking street sleepers, some of whom were old and disabled, to dig into one-meter bin trolleys to find their own belongings.

Lam also dismissed the department's claim that they had no obligation to search for the true owners of those items.

However, Lam said the nine street sleepers failed to provide any receipt and rejected their claims regarding the value of their lost items.

He then ordered the department to make a "symbolic" compensation of HK$100 to each street sleeper, while the legal fees will be split equally between the two parties.

Ng Wai-tung, a community organizer of SoCO, was satisfied after hearing the judgment and described the ruling as "late justice." He criticized the department for not taking pictures of the confiscated possessions of the street sleepers, and was worried the government would appeal against the ruling.

One of the street sleepers surnamed Chan said it wasn't about the compensation but justice. He also pointed out that he could hardly buy anything with only HK$100.