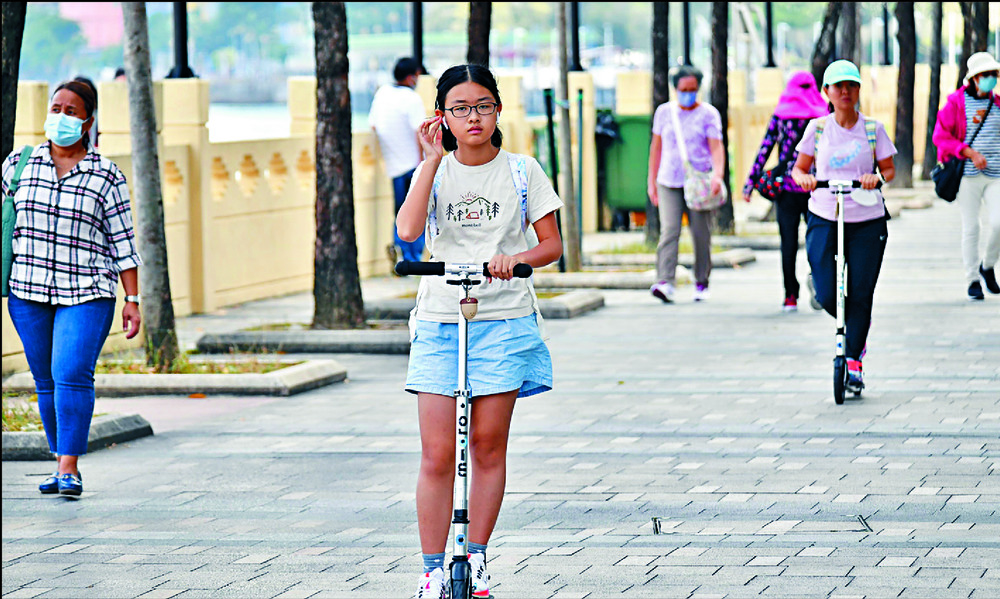 Storm enters Hong Kong's sights
Standby signal No 1 was issued late last night as tropical cyclone Nalgae came within 800 kilometers of the SAR.
According to the present forecast track the wide-reaching Nalgae will edge closer to the coast of southern China in the next few days, the Hong Kong Observatory said at 7.15pm.

That was after the storm entered the South China Sea earlier in the day having ravaged the Philippines with deadly downpours over several days.

The storm is expected to be closest to the SAR on Wednesday judging by a maximum sustained wind near its center of 105 kilometers per hour. That will be after it turns north-northwest, moving at about 10 kmh.

Viewing the storm as it hovered around 800 km away at 5.50 pm, forecasters at the Macau Meteorological and Geophysical Bureau agreed Nalgae could be expected to turn northward and make a slow approach to the coast of southern China.

The Hong Kong Observatory also predicted a replenishment of the northeastern monsoon to affect southern China at the beginning of this week, meaning windy conditions over the SAR in the next few days, and winds on high ground could reach gale force.

The SAR will also experience a drop in temperature to 19 degrees Celsius along with showers tomorrow and Wednesday.