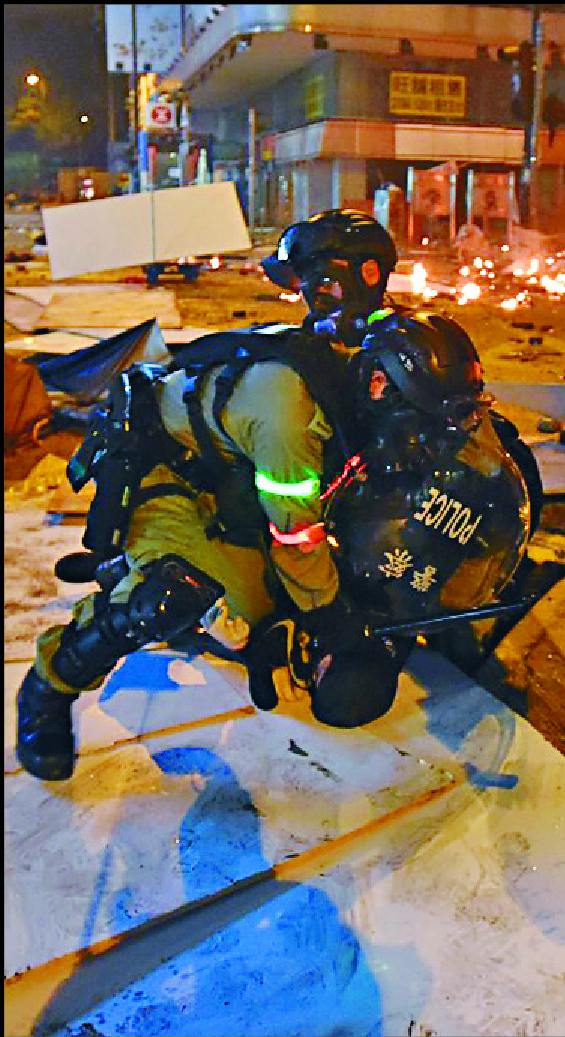 Stiff terms for PolyU siege protesters
Five protesters who took part in the Hong Kong Polytechnic University siege in November 2019 were yesterday sentenced to between 37 and 48 months for rioting by a district court judge.
Aged between 26 and 46, they were arrested at the scene of the protest for rioting at Hau Fook Street,Tsim Sha Tsui, at midnight on November 19, 2019.

One of the five, property manager Fung Wai-yan, 28, pleaded guilty to rioting while the other four were found guilty.

On the day in question, scuffles broke out between police and protesters as crowds charged through Yau Ma Tei, Jordan and Tsim Sha Tsui toward the university, the court heard. Multiple protesters were later arrested.

The four convicted are assistant restaurant manager Aaron Jim Yat-long, 26, construction worker Leung On-sang, 26, self-employed Angela Leung King-chee, 46, and warehouse worker Leung On-yat, 23.

Judge Kwok Kai-on, in sentencing, said protesters were throwing Molotov cocktails at the police, starting fires and causing explosions at Tsim Sha Tsui, showing that the five were not bystanders but came prepared instead. He said the court must hand down deterrent sentences or the society would pay dearly.

He said the court must not tolerate any acts of violence toward law enforcers and that protesters attacking police with Molotov cocktails had added to the severity of the case.

Jim, Leung On-sang and brother Leung On-yat were found with helmets and fire gloves when arrested.

Though they were no evidence of their having hurled Molotov cocktails, Kwok said it sufficed to say they assisted or encouraged other protesters to attack law enforcers and therefore must take these factors into account in sentencing.

Angela Leung was found with first-aid kit items. However, Kwok said a first-aider can also be a rioter and cannot rule out the possibility that she participated in the riot.

Given none of the five had criminal records, their sentences were reduced by four months whereas Fung's was reduced by 11 months taking into account his guilty plea.

Their sentencing came as a 64-year-old man was convicted of rioting and wounding at a West Kowloon magistrates' court for his participation with other white-clad men in Yuen Long attack in July 2019 during the unrest.

Ching Wai-ming, a Hong Kong identity card holder who lives in Shenzhen, was among a white-clad gang of men wielding iron poles and rattan sticks at Yuen Long MTR station between July 21 and 22 in 2019.

Ching was seen in a white top and in an assembly with the white-clad group near the station that evening, before storming the station around 11pm and attacking at least three people within three minutes.

He is the eighth person to be convicted in connection with the Yuen Long attack, with seven others convicted and imprisoned for seven years last year.