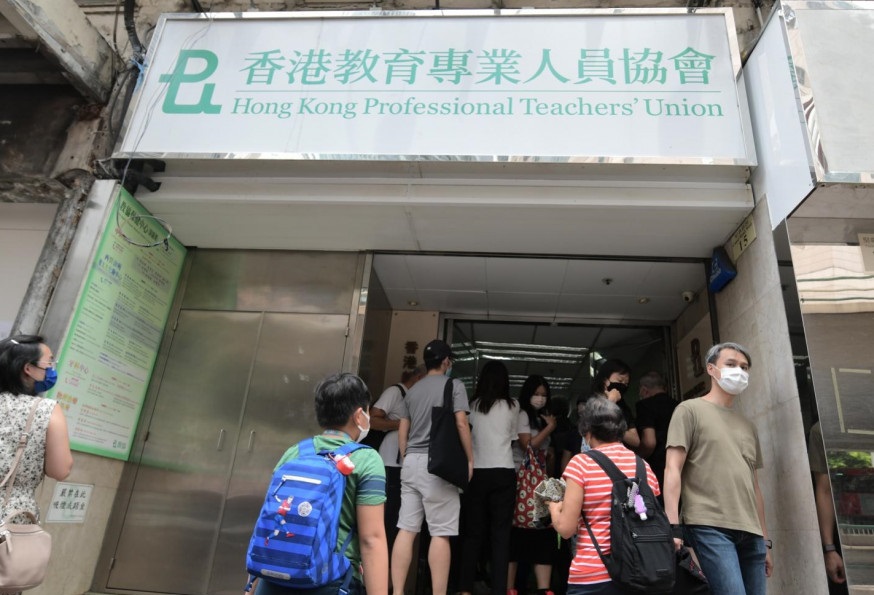 State-run media calls for formal investigation targeting HKPTU
State-run media Xinhua News Agency and People's Daily published articles again targeting at the disbanded Hong Kong Professional Teachers' Union, calling for a formal investigation by law enforcement.
The articles also said the disbandment could never erase the unlawful activities that the union was once involved in.

Yesterday the union, which had almost 100,000 members, announced its disbandment after 48 years. President Fung Wai-wah said it was deplorable that the social and political environment had undergone very radical changes and they were forced to ponder for the future.

China's mouthpieces said in the articles that Hong Kong is a city with law and order. Whether the union disbands or not law enforcement should look into the unlawful activities and initiate a formal investigation so that those responsible for the chaos will be punished, they said.

The articles pointed out the union is falling apart and described its members are now "scattering like birds and beasts." They added that the union completely deserves this consequence.

They warned that anti-government organizations that still want to disrupt Hong Kong should not try their luck and break the law again, as there is absolutely no way out for them.

They expressed relief as well, saying that the education of Hong Kong can finally let go of a huge burden.

The articles also slammed the union for deceiving students and teachers and infiltrating "poisonous thoughts" into schools, hijacking the entire education sector.

Eliminating this "poisonous tumor" of PTU is an elemental step in rectifying Hong Kong's education, according to them.