Vice-Premier Han Zheng also urges Hong Kong's pro-establishment camp to help government further integrate city with the nation's development plans.
A mainland Chinese state leader has urged Hong Kong's pro-Beijing camp to support the local government in tackling deep-seated problems and boosting the economy, as well as in further integrating the city with the nation's development plans.

Analysts and lawmakers said that while these were requirements for pro-establishment politicians, Vice-Premier Han Zheng, the state leader overseeing Hong Kong affairs, had also effectively updated Beijing's expectations of the city's leader.

Hong Kong is expected to hold a leadership poll on May 8, when an 1,463-strong Election Committee stacked with Beijing loyalists will elect a chief executive to take office on July 1 for the next five years.

Lau Siu-kai, vice-president of semi-official think tank the Chinese Association of Hong Kong and Macau Studies, said Han's comments amounted to an oblique criticism of the incumbent chief executive and her government.

In a meeting on Sunday with Hong Kong delegates to the nation's top advisory body,

the Chinese People's Political Consultative Conference (CPPCC), Han had said that with the leadership election set for May, they had to examine candidates' platforms and consider whether the hopefuls could resolve deep-rooted problems, such as the city's housing shortage.

On Monday, Han met 17 of Hong Kong's deputies to China's parliament, the National People's Congress.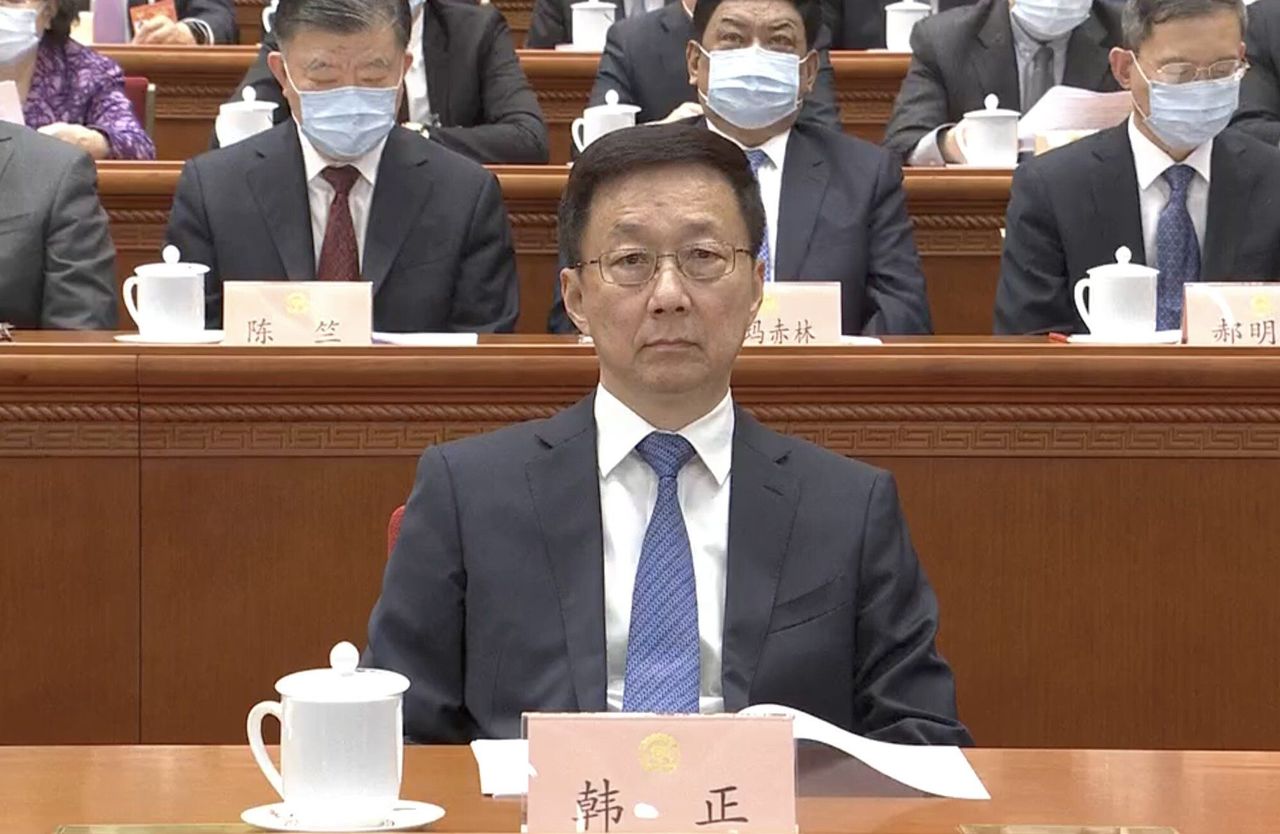 Vice-Premier Han Zheng.

NPC deputy Chan Yung, spokesman for the Hong Kong group, said that while Han did not repeat the call on the need to examine manifestos, the leadership race and housing were recurring themes as the vice-premier listed his expectations of the delegates.

He said Han told them to "fully support the government in coordinating and planning for Hong Kong's long-term development".

Beijing would fully support Hong Kong in strengthening its competitiveness as a global financial centre, as well as becoming a global technological hub, Chan quoted Han as saying.

"Hong Kong must also resolve the serious livelihood shortcomings that the people are concerned about. That includes the housing problem, which is a long-standing issue that can only be tackled with a top-level mechanism, overall planning, long-term goals and practical measures," he said, citing Han.

"The people need to see hope and feel the benefit."

Chan said the vice-premier also tasked them with supporting the government in organising the chief executive poll on May 8.

"The vice-premier also said Hong Kong must also further integrate with the nation's development plans," Chan added.

"I think boosting the economy and solving livelihood shortcomings are not just Beijing's expectations for the next chief executive. The central government has always supported Hong Kong in these areas, so these are also state leaders and Hongkongers' expectations for Election Committee members, lawmakers and officials."

Chief Executive Carrie Lam Cheng Yuet-ngor's five-year term expires in June, but she has yet to announce whether she will seek re-election.

With the postponement of the poll from March 27 to May 8 because of a worsening coronavirus outbreak in Hong Kong, the two-week nomination is expected to start on April 3.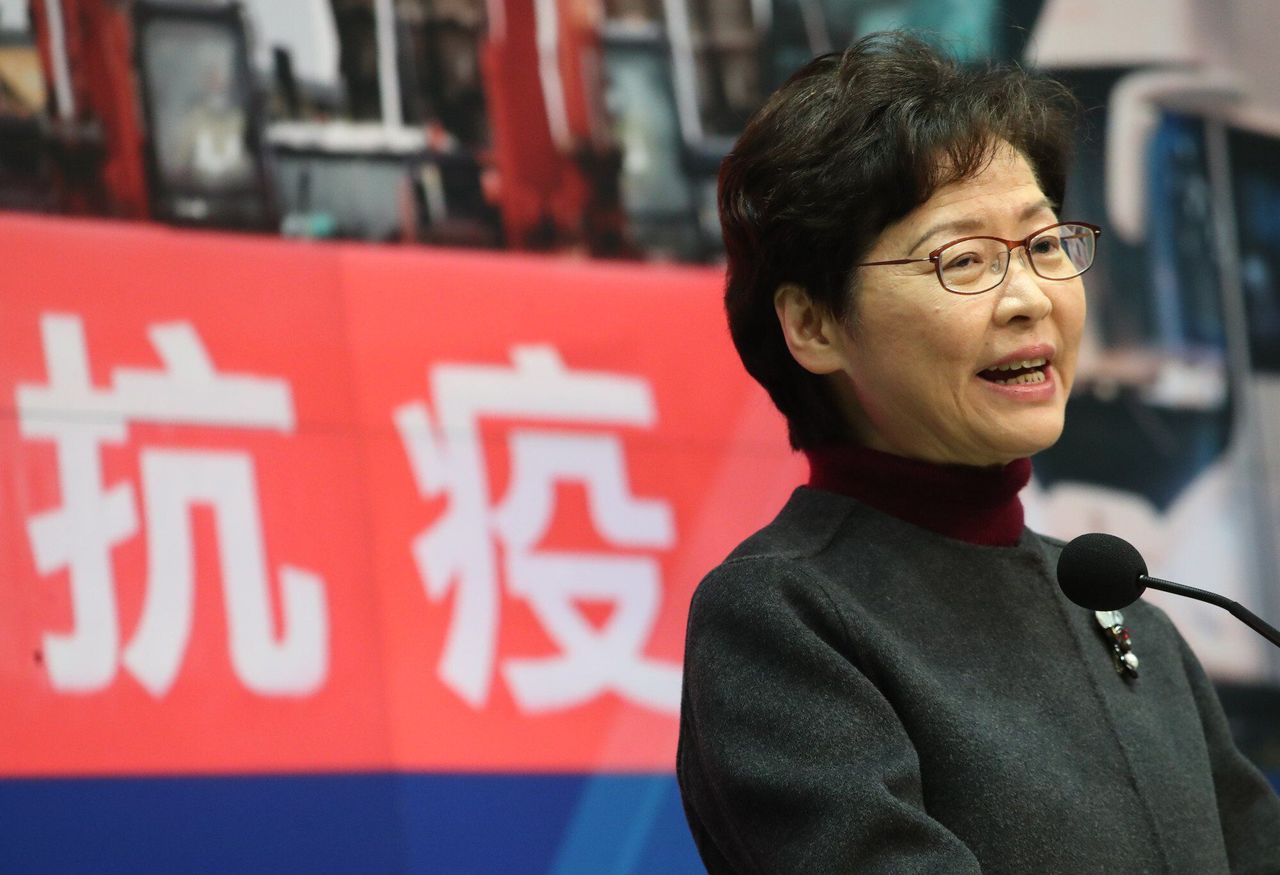 Chief Executive Carrie Lam.

NPC deputy Herman Hu Shao-ming told the Post that Han's expectations of them also applied to the city's next leader.

"For Hong Kong to remain prosperous, we must pay attention to the financial and technology industries. No matter who leads the city, this is the right way to go," he said.

"I also agree with Han's statement that we have to show people hope. Han is not saying that these problems have to be resolved immediately, but the government needs to convince the people that they are getting things done."

Lau, the political analyst, said the Hong Kong government was procedure- and input-oriented.

"It often considers that a problem is being solved as there is a lot of input to tackle it, but Han is pointing out that Beijing is goal- and output-oriented," he said.

"Basically the next chief executive doesn't need to talk about his or her manifesto, there's a wish list from Beijing already."

Ip Kwok-him, a deputy convenor of the Hong Kong delegation, said Han's remarks underlined the importance of various sectors working with the government to solve Hong Kong's problems.

"In the past, when senior officials talked about grand plans to solve the housing issue, opposition legislators would label the projects as 'white elephants'," he said.

"Now all 90 lawmakers are patriots … and the city's leader also proposed ways to tackle the problem through improving the government's structure."

Ip was referring Lam's plan to split the current Transport and Housing Bureau into two, so a new housing minister can be dedicated to resolving the shortage.

Last July, Xia Baolong, director of the State Council's Hong Kong and Macau Affairs Office, spelt out five essential qualities that capable leaders must possess: they must be firm in safeguarding national security; think strategically in solving the city's many problems; be devoted to serving the public; be capable of uniting all sectors for the development of the city; and be diligent in working responsibly.

The NPC and CPPCC meetings in Beijing this week comprise the so-called two sessions, or lianghui. Together, the meetings will set out Beijing's policy blueprint on key issues such as economic development, trade and diplomacy.