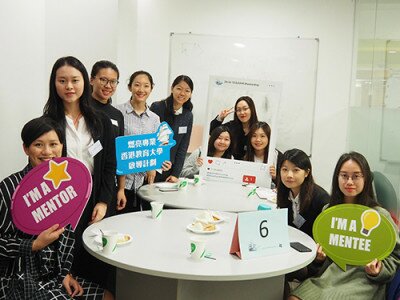 Starting pay of EdUHK graduates goes up
The starting salary of Education University (EdUHK) graduates becoming teachers reached a record high of HK$31,676, an employment survey has found.
The same survey also found their starting salary to have increased by almost 30 percent in the five years from 2016.

The university announced its 2020 Graduate Employment Survey yesterday, which showed 97.8 percent of graduates from its Bachelor of Education program were employed or chose to further their studies within three months of graduation.

Their salary reached HK$31,676, a record high level.

The survey also found out that 94.8 percent of Postgraduate Diploma of Education program graduates were employed or opted to pursue further studies, with an average starting monthly salary of HK$31,419.

The survey covered 634 graduates, including 480 from the Bachelor of Education program and the remaining from Postgraduate Diploma of Education program.

The results also showed that 93 percent of graduates from EdUHK programs complementary to education, such as psychology and special education, have been employed or have decided to pursue further studies, with an average starting salary of HK$15,679.

"Our education graduates are highly competitive in the school sector, as evidenced by the latest employment figures amind the economic downturn. Their all-round knoeledge, professional competence and pedagogical skills have enabled them to stand out and apply what they have learnt in different teaching environments and settings under the 'new normal'," Yeon Yuk-mei, Director of Student Affairs at EdUHK, said.