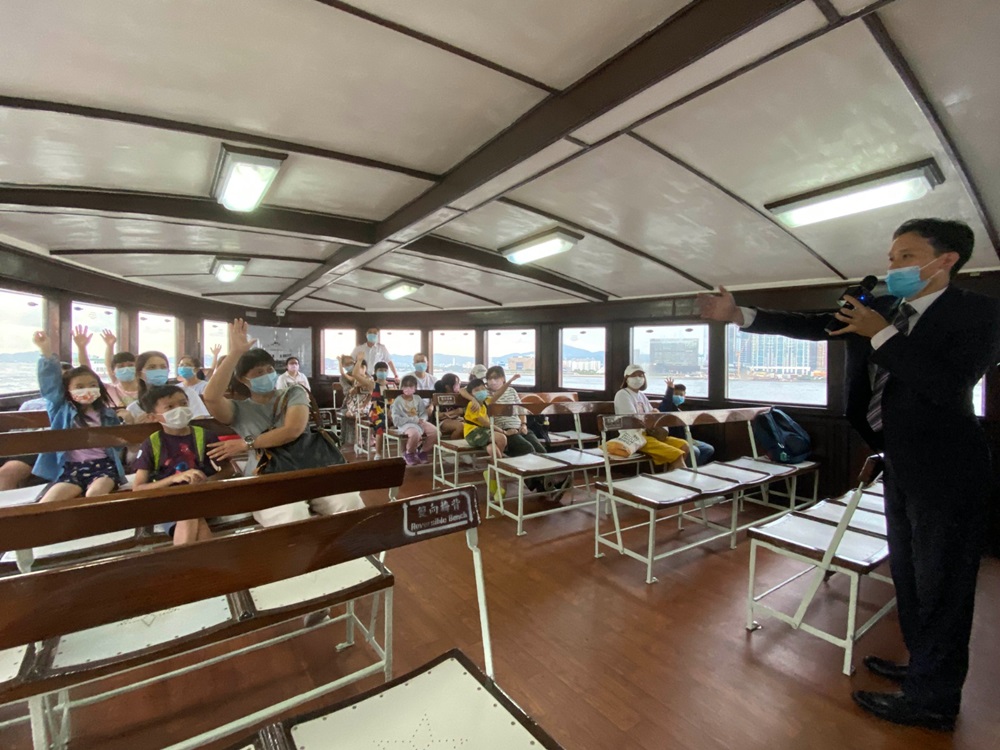 Star Ferry's third environmentally-friendly ferry starts service
Star Ferry announced that its third environmentally friendly ferry, Silver Star, has started sailing between Tsim Sha Tsui and Central, as well as from Tsim Sha Tsui to Wan Chai.
Launched in 1965, Silver Star finished conversion to be powered by two diesel-powered main generators which supply electricity to drive the propulsion engine.

The traditional two-stroke marine diesel engine is replaced in compliance with emission standards of the International Maritime Organization (IMO) Tier II and US Environmental Protection Agency (EPA) Tier III.

Silver Star joins two other environmentally friendly ferries which completed the conversion earlier – Morning Star and World Star.

Jacky Ho Lung-wei, General Manager of Star Ferry, said the company converted World Star into the first low-emissions green ferry in Hong Kong back in 2016. Powered by diesel and electricity, it serves the sightseeing and tourism routes with the support of the Pilot Green Transport Fund of the Environmental Protection Department.

The company spent more than HK$10 million to convert the Morning Star and Silver Star into environmentally friendly vessels, to promote the sustainable development of Hong Kong's first-generation public transport.

Star Ferry organized three eco ferry tours during the summer holidays, inviting children recovering from cancer under Children's Cancer Foundation and more than 30 children and their family members from Sham Shui Po to have a tour at Victoria Harbour.

The Star Ferry has suffered from low passenger numbers since the beginning of this year. The overall passenger numbers in the first half of 2021 are 57 percent lower than the same period in 2019.

Ho said that the number of visitors to Hong Kong has dropped sharply in the past two years and that he is still not optimistic about a revival even though the epidemic is under control.