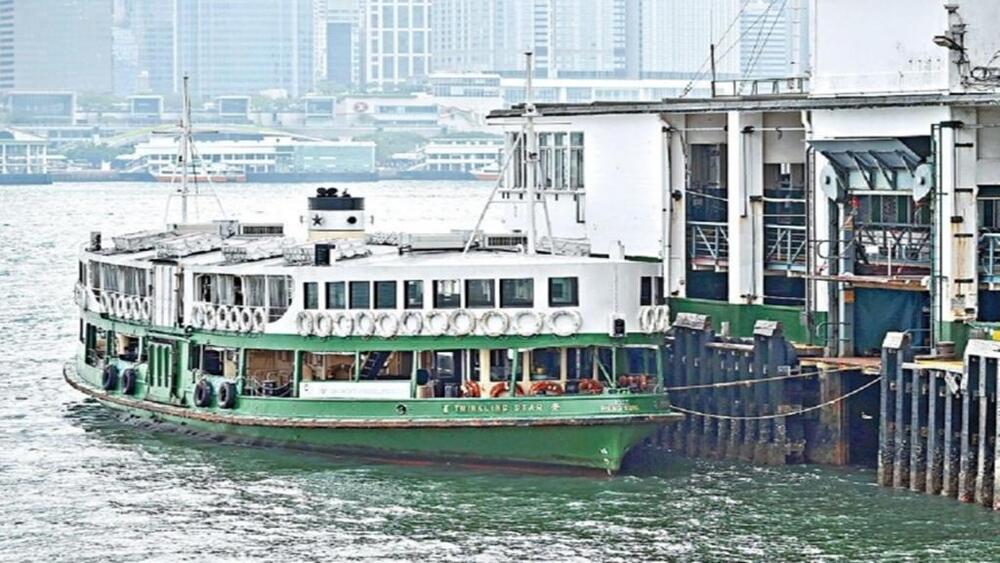 Star Ferry flounders in financial crisis as it records lowest passenger numbers ever
The Star Ferry Company revealed on Thursday that the sharp decline in passengers reached the lowest number ever and caused revenue to plummet this year.
According to a half-year report on franchised service released by the company today, the outlook of the ferry company was on the brink of being seen as 'uncertain.'

The two franchised routes of the company carried about 3.2 million passengers in the first half of the year, noted the report, seeing a 26 percent drop in the same period in 2021 and a 68 percent decrease compared to 2019.

Fare receipts revenue was reported to fall below HK$10 million this year, 24 percent lower than in 2021 and 65 percent lower than in 2019, with an average income of HK$150 per voyage.

However, the company needed to pay costs of HK$1 million per week, including the total operating expenses, staff salaries, repairs, and maintenance fees.

"Border closure continues to cut the patronage by half," quoted a spokesperson in the report providing the reasons for the company's dilemma.

The newly established East Rail extension of MTR contributed to the further marginalization of the ferries, the spokesperson said, since the cross-harbor section of the railway reduced the journey time for passengers.

"The expiration of contact commitments involving some equipment led to a downturn in non-farebox revenue," added the spokesperson.

Two routes are now in service of the Star Ferry - Wanchai to Tsim Sha Tsui and Central to Tsim Sha Tsui - with fares up to HK$3.20 on weekdays and HK$4.20 on weekends and public holidays.

Chow Cheuk Yin, Star Ferry's current general manager, said in March this year that the company's revenue saw a continuous drop from June 2019, accumulating a total loss of more than HK$ 70 million.

In order to maintain service, Chow said, the company has no choice but to pay off its estimated debt, which will likely remain unpaid until 2047.

The iconic ferries with over 124 years of history attract thousands of people around the world.