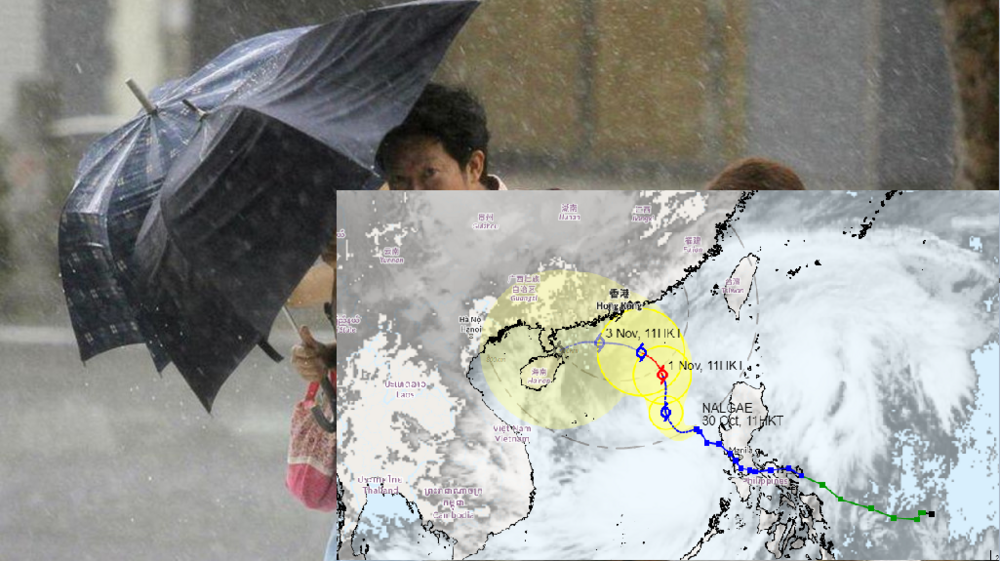 Standby No1 on set tonight with tropical cyclone coming over
Hong Kong Observatory will issue the Standby Signal No.1 between tonight and Monday morning as tropical cyclone Nalgae will come within 800 kilometres of Hong Kong today.
According to the forecast track, Nalgae has centred about 540 kilometres south-southeast of Dongsha at noon on Sunday. It is forecast to move west at first and then turn north-northwest at about 12 kilometres per hour towards the northern part of the South China Sea.

The outer rainbands associated with Nalgae are also expected to bring stormy showers to the coast of Guangdong midweek this week.

Besides, as the northeast monsoon is affecting southern China, the area of low pressure over the western North Pacific will bring unsettled weather to Hong Kong.

Under the combined effect of Nalgae and the northeast monsoon, it will be windy over the territory in the next few days. This week will see winds on high ground to reach gale force.

Monday will be dry and sunny, while showers are expected to dampen Hong Kong from Tuesday to Saturday.