L'Occitane and Samsonite are also among about 80 Hong Kong-listed companies whose stocks will be available to mainland China traders as of March 13.
Standard Chartered, Swire Pacific, L'Occitane and Samsonite are among about 80 companies whose stocks will be accessible to mainland China traders starting next month, as the market operators of Shanghai, Shenzhen and Hong Kong expand their cross-border trading schemes.

In addition to French skin care company L'Occitane and US luggage maker Samsonite, Australia-based miner Yancoal Australia and Cambodian casino operator NagaCorp are the first Hong Kong-listed international companies to be added to the so-called southbound Stock Connect list. With effect from March 13, mainland investors will be able to trade those stocks via their brokers in Shanghai and Shenzhen, according to an announcement by the three bourses on Friday.

London headquartered-lender Standard Chartered and British conglomerate Swire Pacific's B shares are also included, as they were added to the Hang Seng Composite Index last week.

The northbound route will also expand, allowing international investors to trade 40 per cent more A-shares, also effective from March 13. The Shanghai Stock Exchange named 598 additional A-shares, while its Shenzhen peer added 436 more, bringing the total number of A-shares available to international investors to 3,623.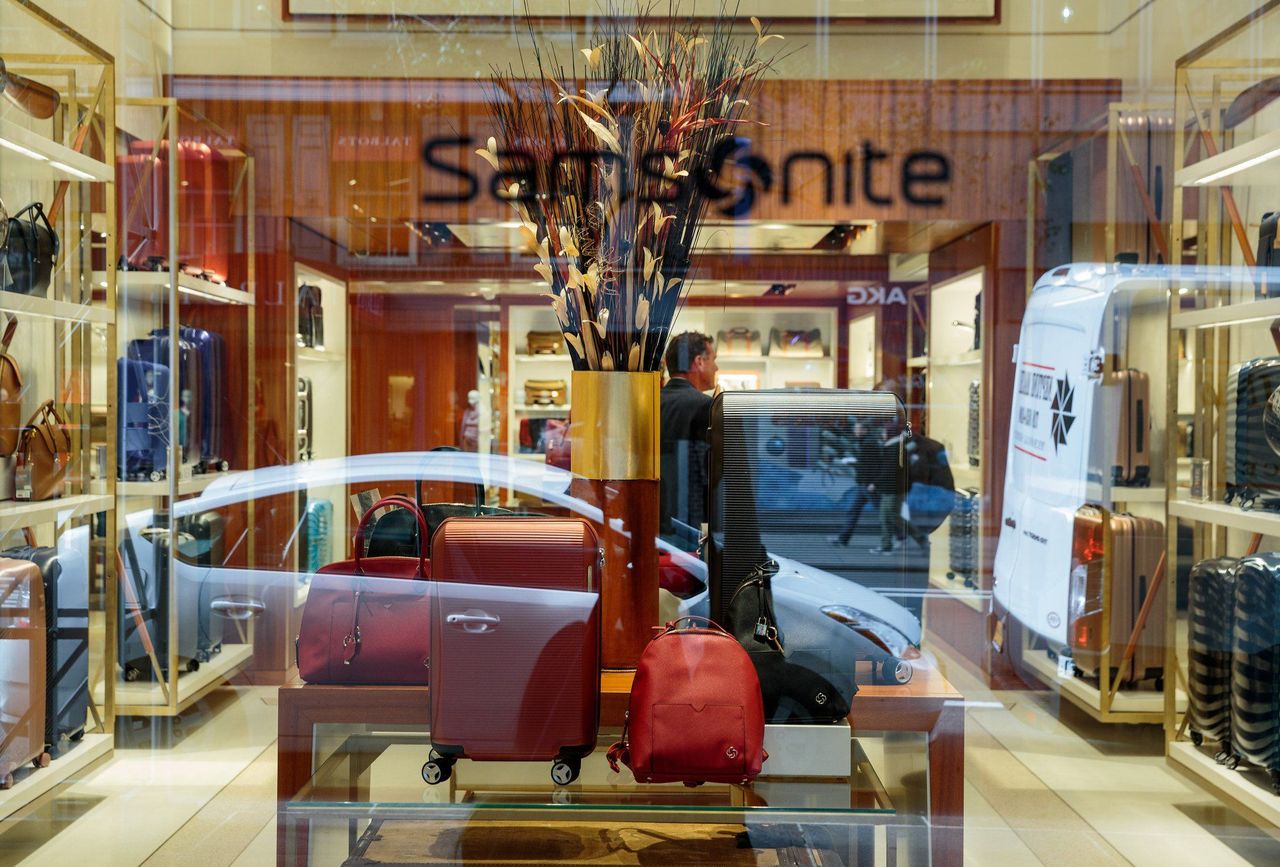 Luggage is displayed in the window of a Samsonite store in New York in 2017. The US suitcase maker's stock will be available to mainland China traders starting this month.

"The expansion of both the southbound and northbound Stock Connect to include more companies is great news for the market and for investors," said Nicolas Aguzin, CEO of Hong Kong Exchanges and Clearing (HKEX) in a statement on Friday. "This is the next significant milestone development in the continued evolution of this unique and successful mutual market access programme."

Brokers describe the expansion as comprehensive.

"The expanded list of stocks includes companies from the US, Britain, Europe, Australia and Southeast Asia," said Tom Chan Pak-lam, the permanent honourable president of the Institute of Securities Dealers in Hong Kong, an industry body.

The list includes a wide range of industries, and even casino stock NagaCorp, which shows that Beijing is very open-minded, he added.

"Mainland investors will be interested to trade these stocks as many of them use Samsonite's luggage and they bought a lot of skin care products of L'Occitane anyway," Chan said.

The China Securities Regulatory Commission first announced the idea of the expansion in September.

In December the CSRC added details, including that foreign companies need to be primary-listed in Hong Kong and must be constituent stocks of the Hang Seng Composite large-cap or mid-cap Index, or have a market capitalisation of at least HK$5 billion (US$637 million).

"Standard Chartered is delighted to be included in the Stock Connect scheme and contribute to Hong Kong's role as the super-connector between mainland and overseas investors," said a spokeswoman for the lender, one of the three note-issuing banks in the city. "The inclusion will allow mainland investors to participate in our growth as we continue to execute our strategy and seize opportunities in China."

Swire Pacific, which owns a range of businesses including the city's flag carrier Cathay Pacific Airways, properties, food and beverage businesses and trading, welcomed the initiative, a spokesman said.

HKEX, which operates the third-largest stock market in Asia, on Thursday said it will open an office in London in the first half of this year to ­promote international listings and attract more overseas investors.

Global investors were net buyers of US$12.3 billion worth of yuan-denominated stocks via the link in 2022 through December 17, according to data compiled by Goldman Sachs. Mainland funds picked up US$48.4 billion of those listed in Hong Kong over the same period.