Standard Chartered's pre-tax profit was US$1.15 billion, beating a consensus estimate of US$816 million. The bank said it would resume paying an interim dividend, buy back US$250 million in shares.
Standard Chartered, one of Hong Kong's three currency-issuing banks, said its profit more than doubled in the second quarter as it joined larger crosstown rival HSBC in restoring its interim dividend to shareholders and said it would buy back an additional US$250 million in shares.

The London-based bank and other United Kingdom lenders suspended their dividends last year at the request of the Prudential Regulation Authority (PRA), an arm of the Bank of England, to make sure they had enough capital on hand to support the economy in light of the coronavirus pandemic. The suspension spurred a revolt among some investors in Hong Kong.

Standard Chartered and HSBC, which both generate much of their revenue in Asia, were allowed to pay a modest dividend for full-year 2020 this year and the PRA removed "temporary guardrails" that restricted how much they can distribute to shareholders in July. The share buy-back follows a US$255 million repurchase programme in the first quarter.

The emerging-markets focused bank said it would pay an interim dividend of 3 US cents a share. Analysts expect the bank to pay a dividend of 19.5 US cents a share over the course of the year, according to market consensus.

"The negative impact of zero interest rates a year ago had a very substantial impact on our income at the end of last year and the beginning of this year," Bill Winters, the bank's CEO, said at a press conference in Hong Kong. "We were able to largely, but not completely, offset that by good, strong underlying business growth. That growth was driven by our business in Asia. Very encouraging results in Hong Kong, China and the rest of Asia, complemented by good results elsewhere."

In the second quarter, the lender's pre-tax profit was US$1.15 billion, beating a consensus estimate of US$816 million, and an improvement over the US$741 million it reported a year earlier, the bank said in a statement. On a net basis, Standard Chartered earned a profit of US$691 million in the second quarter, compared with a profit of US$339 million a year ago.

Shares of Standard Chartered rose 0.6 per cent to close at HK$47.75 in Hong Kong on Tuesday.

In the quarter, the bank released US$67 million in reserves set aside for soured loans. Standard Chartered took provisions of US$2.3 billion for all of 2020 as the pandemic weighed on economic activity.

Standard Chartered and its banking rivals are shifting to more fee-based products and piling into the wealth business as they look to navigate an extended period of historically low interest rates, which have sapped the profitability of traditional lending products.

The bank plans to hire and promote 3,000 relationship managers and wealth specialists over the next five years as it seeks to double the size of its business serving affluent clients in Asia.

Operating income, similar to revenue in the United States, declined 1.9 per cent to US$3.69 billion.

Net interest margin, an important measure of profitability, slipped 6 basis points to 1.22 per cent from 1.28 per cent in last year's second quarter. It was 1.22 per cent in the first quarter.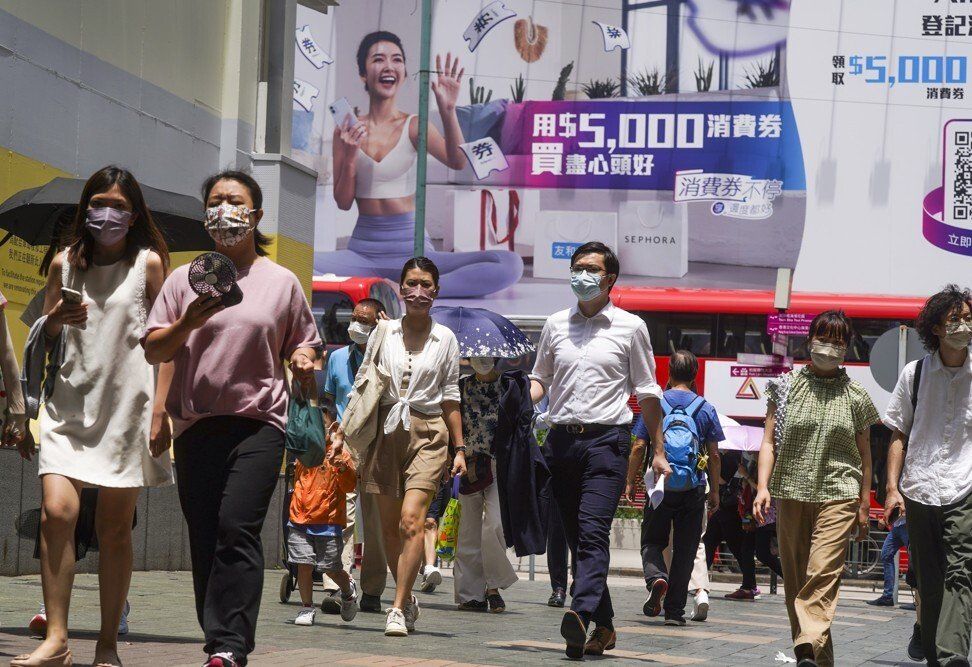 Hong Kong, Standard Chartered's biggest market, is showing signs of recovery after suffering its worst economic contraction on record in 2020.

On Monday, HSBC said it would restore its own interim dividend as it reported a better-than-expected second-quarter profit on reserve releases and lower operating expenses.

At the same time, Winters said Standard Chartered was prepared to address any issues raised by a new anti-sanctions law that China's top legislative body is expected to insert into Hong Kong's mini-constitution later this month.

The law gives Beijing, and private individuals, grounds to take countermeasures against foreign "discriminatory restrictive measures" that "violate international laws and basic norms".

"We always abide by the laws in the markets where we operate. We've also found a way to navigate around the challenges that come up from time to time without compromising any of our underlying requirements," Winters said on a call with journalists. "If this happens at all, we'll obviously take a good close look, we'll understand it and [we'll] navigate through it."

Meanwhile, Standard Chartered said that its wealth management business reported a nearly 26 per cent jump in operating income to US$554 million in the second quarter. Operating income in its financial markets business increased 3.3 per cent to US$1.27 billion in the quarter.

Underlying pre-tax profit in its Asia business segment, which includes Hong Kong, nearly doubled to US$1.01 billion in the second quarter. The segment accounted for 81 per cent of the bank's pre-tax profit.

Loans and advances to customers in Asia increased 3 per cent since the end of March, predominantly driven by lending in Hong Kong and China, as well as trade-related financing in Hong Kong and Singapore, the bank said.

Hong Kong, Standard Chartered's biggest market, saw its economy grow by 7.9 per cent in the first quarter and 7.5 per cent in the second quarter, after its suffering its worst contraction on record last year.

In its corporate, commercial and institutional banking business, underlying pre-tax profit rose 72 per cent to US$936 million. Underlying pre-tax profit in its consumer, private and business banking segment more than doubled to US$299 million.