Interviews with ex-opposition lawmakers and publications of their opinions were 'clearly' in public interest, says former editor-in-chief Chung Pui-kuen in sedition trial.
The now-defunct Stand News portal did not censor articles penned by its bloggers even if they expressed "radical" views that Hong Kong authorities might find offensive, its former chief editor said during his ongoing sedition trial on Tuesday.

Former editor-in-chief Chung Pui-kuen told the District Court that respect for free speech was of utmost importance when he decided whether to approve the release of any story on the popular news site he co-founded.

Chung said the website's interviews with former opposition lawmakers and publications of their opinions were "clearly" in the public interest and what "every media organisation would wish to do". He dismissed prosecutors' allegations he had used Stand News as a political platform to promote "illegal" ideologies.

"Rather than restricting free speech in the name of eradicating dangerous ideologies, one should eradicate dangerous ideologies by exercising free speech. Substantial freedom of speech is most beneficial to society," he told the court.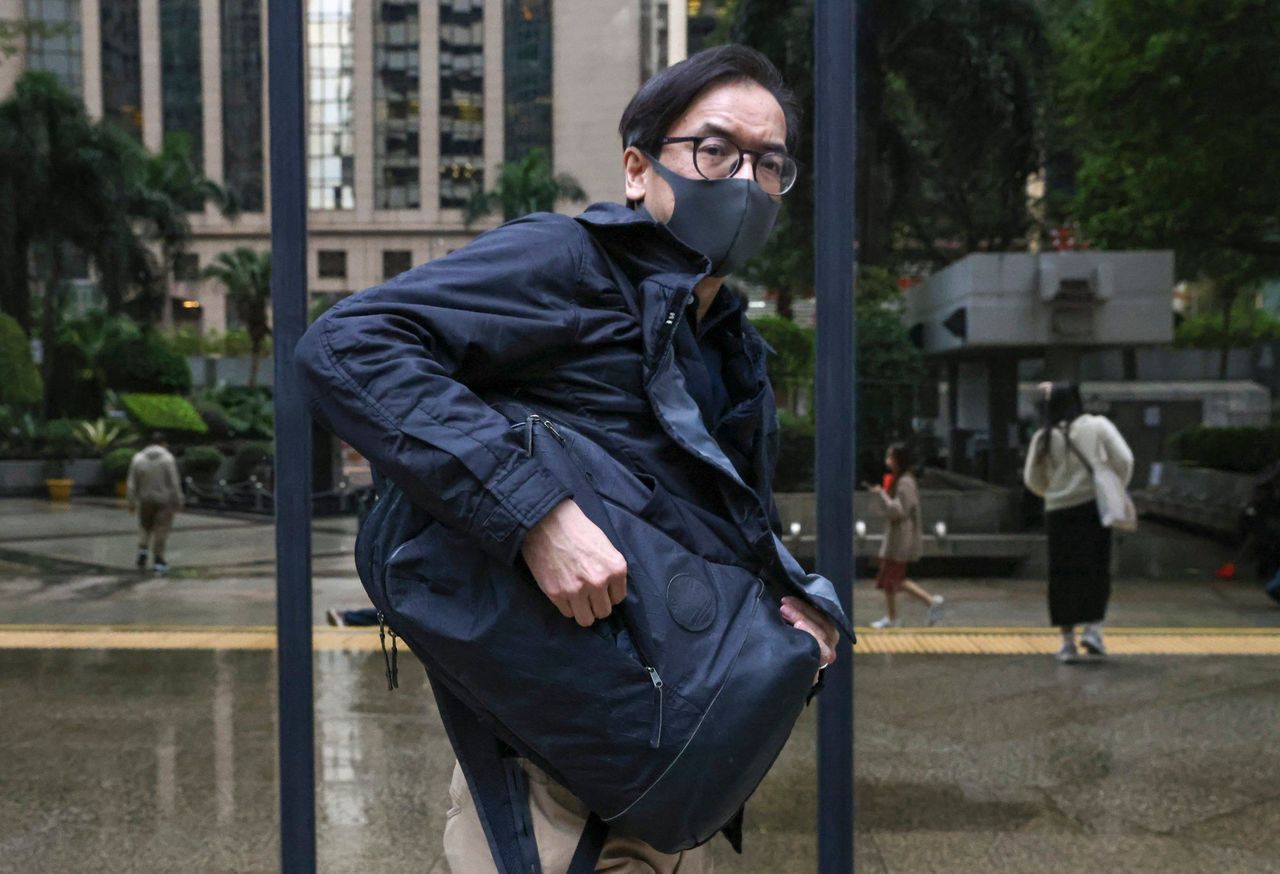 Chung Pui-kuen leaving court on Tuesday.
Chung, 53, took to the witness box after a judge on Monday found a prima facie case of conspiracy to publish and reproduce seditious publications.
Similar rulings were made against former acting editor-in-chief Patrick Lam Shiu-tung, 35, and Best Pencil HK, Stand News' holding company which was unrepresented in the proceedings.
The prosecution's case is based on 17 articles, comprising eight news reports and nine commentaries in the form of blog posts, which allegedly disparage Beijing, the local administration and the national security law.
Prosecutors have argued the news platform had provided a stage for advocating points of view that transgressed the law, such as support for Hong Kong's independence, calls for foreign sanctions and criticisms towards the crackdown on opposition activists.
Chung on Tuesday testified that factual reporting on one's opinions should be immune to legal consequences even after the national security law took effect in June 2020.
"A media organisation should report facts, including radical stances, as long as they concern the public interest, what the public wants to know and needs to know, even if those viewpoints include [the promotion of] Hong Kong's independence," he said.
The former editor said Stand News had promised their commentators, or "bloggers" as they were referred to on the website, that it would publish every article they submitted regardless of their positions, as long as their arguments were sound and could enrich the public discourse.
But he emphasised that publication was not a way to endorse certain political viewpoints, as Stand News had always strived to present stories from multiple perspectives.
Apart from politics, the news site had also focused on social and cultural issues such as the rights of sexual minorities and climate change, he added.
Founded in late 2014 by businessman Tony Tsoi Tong-hoo, Chung and Yu Ka-fai, another former editor-in-chief, Stand News largely relied on subscriptions and public donations to cover expenses during its initial years, the court heard. Both Tsoi and Yu, who are now based abroad, are wanted by the police.
Money transfer records showed the website received over HK$79 million in monthly donations from readers in 2019, marking a 10-fold increase compared with the previous year. Most deposits were made after the anti-government protests rocked the city in 2019.
Prosecutors have argued the upsurge in income proved the news service received widespread backing from like-minded individuals holding similar political beliefs.
But former chief editor Chung said the support probably reflected the huge demand for live broadcasts of the protests, in which Stand News had invested heavily since the start of the unrest, and their followers' recognition of their professional coverage.
He said Stand News had gone through financial hardships in its initial years and there were times he had to work without pay or slash his own salary so that the organisation could stay afloat. He said the news service would not compromise editorial principles in exchange for financial stability.
Chung's testimony continues on Wednesday.