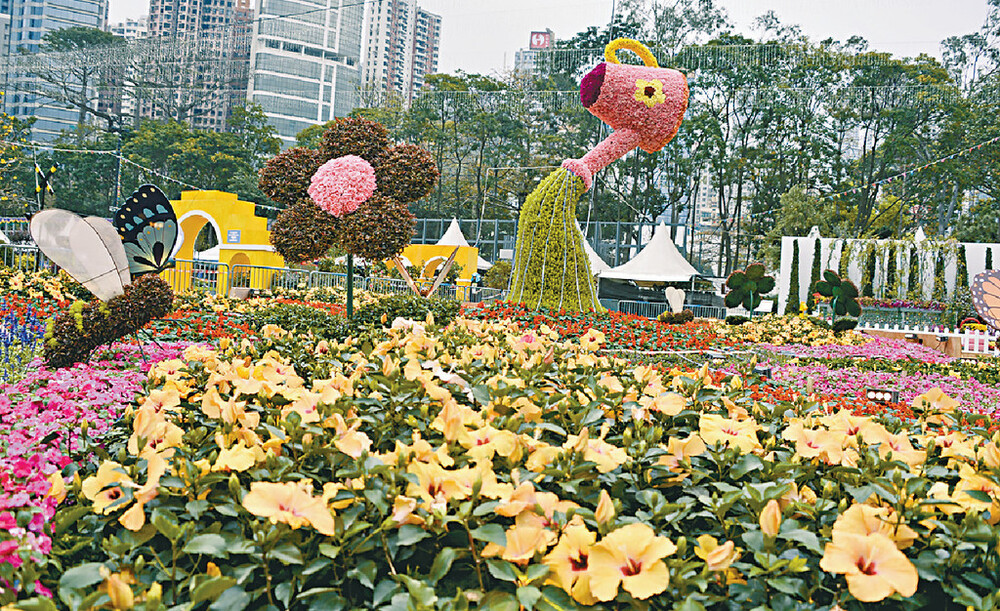 Stall at Hong Kong Flower Show auctioned at eight times higher than starting price
A stall at Hong Kong Flower Show was auctioned for more than HK$90,000, eight times higher than the starting price.
The Hong Kong Flower Show will be held from March 11 to 20, 2022, at Victoria Park in Causeway Bay, marking its return after the show went online earlier this year due to the pandemic.

All 33 stalls were successfully auctioned at Lockhart Road Sports Centre in Wan Chai on Wednesday, bringing in total revenue of HK$1.16 million.

They were 29 flower and gardening stalls, two handicraft stalls, one bookstall and one photographic equipment stall.

The starting price for a bookstall was HK$7,750, while that of the other stalls were HK$11,370.

The flower and gardening stalls were auctioned at a range of HK$11,370 to HK$90,200, or an average of HK$38,219.

The photographic equipment stall was auctioned for HK$17,200, while the two handicraft stalls and the bookstall went down the hammer at the same amount as the starting price.

Before the flower show, Lunar New Year fair will be conducted at Victoria Park in January.

Competition for stalls was fierce. All 175 wet goods stalls were let out and the total revenue of the auction was more than HK$4.5 million, up 83 percent on last year's HK$2.4 million.

No stalls will be allowed allowed to sell dry goods or fast food due to the pandemic.