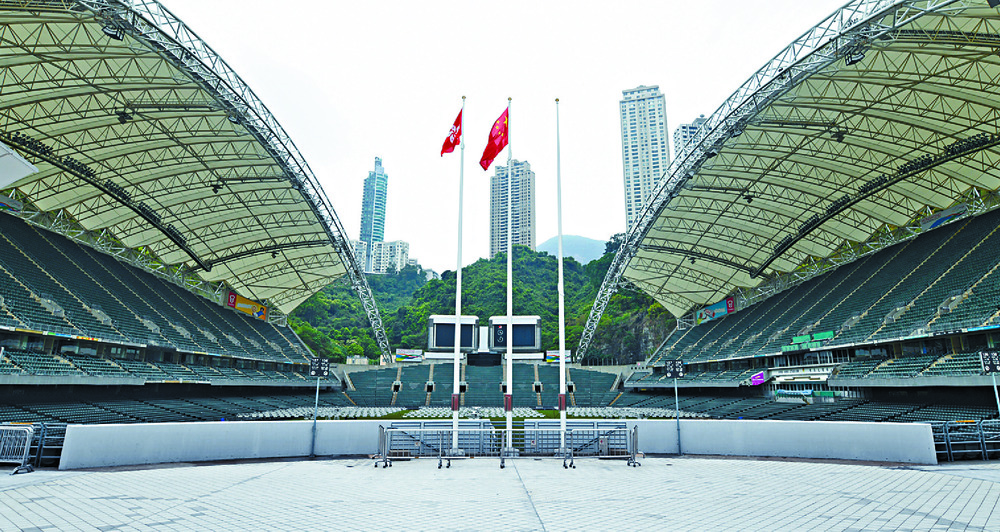 Stadium faces downsizing
Seating capacity of Hong Kong Stadium will be greatly reduced to 9,000 from 40,000 after the commencement of the new Kai Tak Sports Park due to noise pollution concerns, the Leisure and Cultural Services Department is advocating in a proposal.
In a document submitted to the Wan Chai district council, the LCSD said the revamped stadium will feature a 400-meter running track, and the redevelopment will commence after the expected commissioning of the sports park in 2023.

The LCSD also cited a consultant report that the change will reduce noise levels.

"The consultant report simulated the noise level generated from a 18,000-seat stadium and a 9,000-seat stadium," the LCSD said, and found that 9,000 seats along with noise-reducing measures means "the noise level could be reduced to a point that fits the requirements set out by the Environmental Protection Department."

It added: "The preliminary evaluation of the noise and traffic levels of the reconstruction plan has also been done, while the Transport Department did not raise any objections towards the proposal.

"The revamped Hong Kong Stadium will be mainly used to host sports activities organized by local organizations and schools, and the peak hours of those activities will not overlap with the rush hour on weekdays," it noted.

After the reconstruction, a grass pitch that fits international standards for football and rugby games will remain in place, while an additional 400m running track surrounding the pitch will be added.

The LCSD added that residents and organizations can book the stadium for football, rugby and athletics training when the stadium is not hosting competitions and large-scale activities, and the tracks will also be open to all residents without needing bookings.

Other than the pitch and the running track, the stadium will also house a multipurpose meeting room, a media center, toilets, changing rooms, first-aid rooms, a drug test room and nursery rooms.

Its public car park will also offer no less than the current 50 parking spaces.

On the other hand, the LCSD also said it will consider providing more office space for the 47 sports associations and organizations under the Sports Federation and Olympic Committee of Hong Kong amid a lack of room at the Olympic House.

The building, immediately adjacent to the Hong Kong Stadium, currently holds the offices of all 47 sports associations and organizations.

The LCSD said it will consider adding more office space for them during the feasibility study of the redevelopment of the stadium, and it will consult the sports sector and other stakeholders in a timely manner.