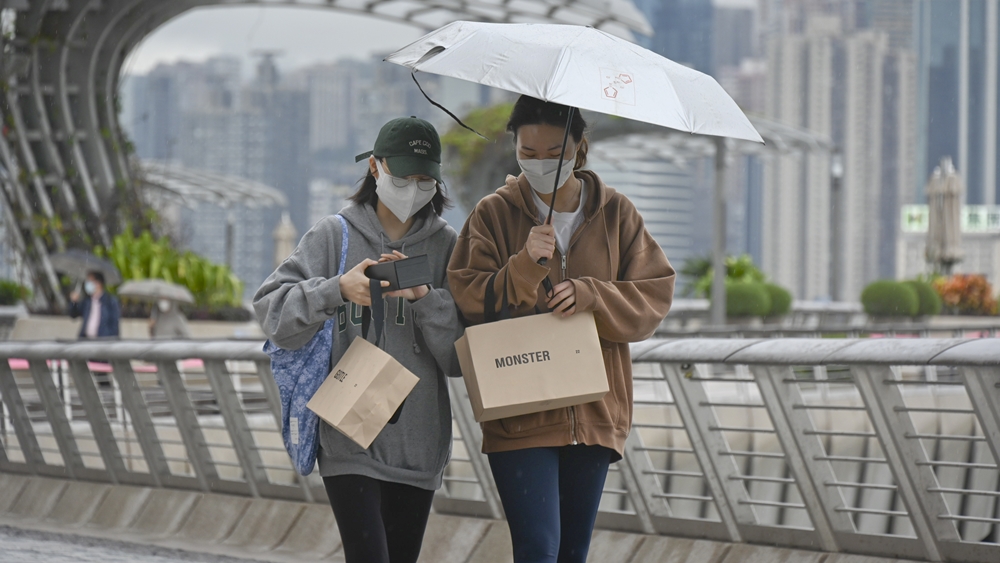 Spring chill as temperature to plummet to 13°C on Saturday
Those who are already putting away their jackets may have to wait a bit longer as the temperature drops from a high of 28 degrees Celsius on Thursday to 13 degrees this Saturday, the Observatory has forecast.
On Thursday, it was hot in the afternoon, and temperatures over the territory generally rose to 28 degrees or higher.

But a cold front over inland Guangdong is moving gradually southwards and is expected to move across the coastal areas in the early hours of Friday.

The Observatory says it expects cloudy skies tonight and tomorrow with a few rain patches. Temperatures in the urban areas will gradually fall from about 23 degrees to a minimum of around 16 degrees on Friday night, with the New Territories a couple of degrees lower.

Saturday is forecast to be windy with occasional rain. The temperature will drop further to a minimum of around 13 degrees. The weather will improve during the day on Sunday, and it will be mainly fine and dry in the following few days.