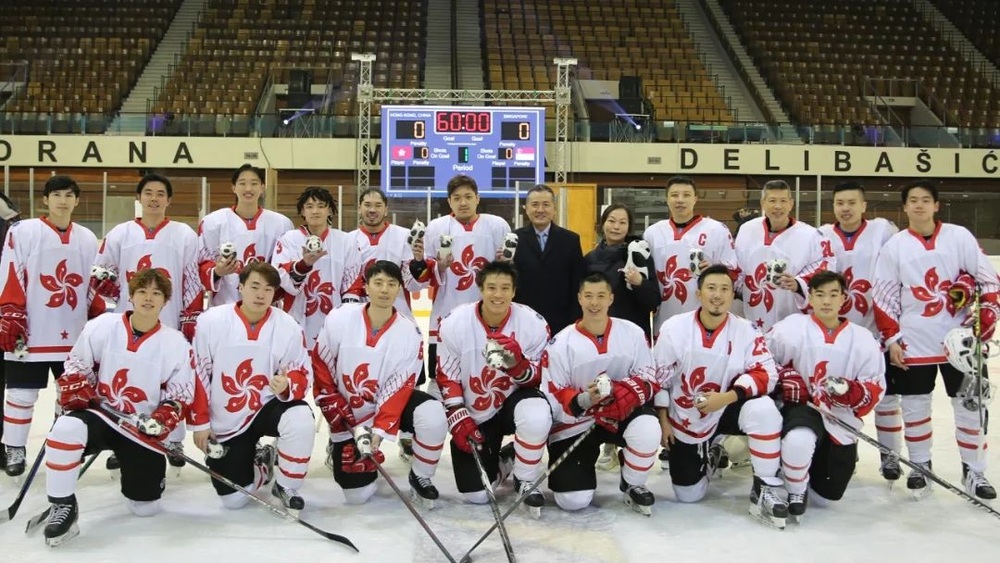 Sports chief does not want athletes to take the heat over anthem blunder
Hong Kong's sports chief said he does not want athletes to take the heat over a blunder last month when a protest song was once again played at an international tournament instead of China's national anthem.
His comments came as a report explaining the timeline of a national anthem mix-up at an international ice hockey competition in Bosnia and Herzegovina will be submitted to the government today by the Sports Federation and Olympic Committee of Hong Kong.

Speaking to reporters today, Secretary for Culture, Sports and Tourism Kevin Yeung Yun-hung said the government will discuss with the committee on how to handle the incident after reviewing the report.

He said authorities will handle the incident in a serious manner, adding that appropriate punishment will be considered should anyone be found not following the anthem guidelines and caused the incident.

Meanwhile, the sports chief applauded the ice hockey players for doing their part when the incident play out, which the players immediately signaled to stop the song from playing.

He said the players have been focusing on their training and he hoped any follow-up actions would not affect them - which is one of the SAR government's priorities.