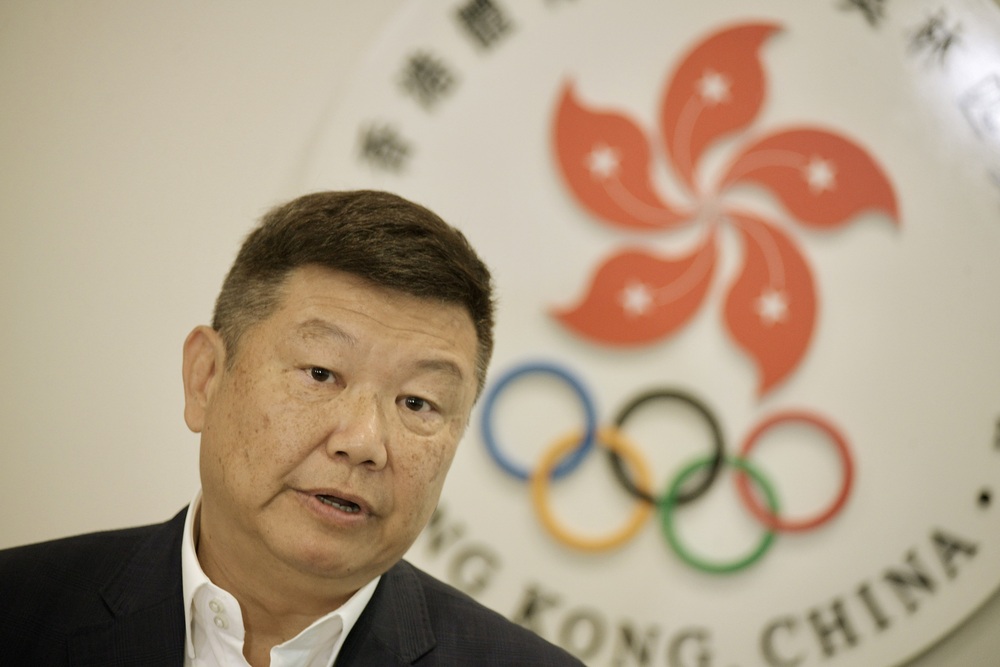 Sports bodies quarrel continues after submission of final report on national anthem blunder
The Sports Federation & Olympic Committee of Hong Kong and the Hong Kong Ice Hockey Association continued to trade shots two days after submitting a final report on the national anthem blunder as the latter accused the former of threatening team leader Annie Kwan Yuen-yee with "interrogation techniques from the 60s."
The association submitted the report on Thursday and countered allegations by the SF&OC that it was unwilling and evasive when responding to authorities' requests and didn't respect the national anthem.

The next day, honorary secretary-general Egar Yang Joe-tsi of SF&OC said the claims mentioned in the report were untrue and misleading. He added SF&OC was only saying the association didn't handle the playing of the national anthem in a dignified manner in accordance with the instructions and never made any offensive comments towards athletes.

Late Friday, the association's chairperson Mike Kan Yeung-kit issued a statement criticizing Yang's attitude and handling of high-pressure interrogation.

Kan said he didn't want to further discuss the blunder as the fact that Kwan failed to hand over the USB flash drive, which contained the correct national anthem, to the organizers could never be changed. He thought they had admitted they were at fault and would be able to move on.

However, Kan said he could no longer stay silent after seeing Yang handling the matter as if he was interrogating a suspect in a high-pressure style.

Kan pointed out that Kwan tried very hard to hand over the USB drive to the organizers and cooperated with authorities after playing the wrong song. Kwan was placed in extreme fear due to the non-stop confrontation and challenges, and the chronicles of the incident were at last tidied up with the help of a lawyer.

Kan continued that if SF&OC truly wished to understand everything, Kwan wouldn't answer her replies in pieces. Kan added the three reports submitted by the association were like a courtier trying to guess the whims of an emperor in an ancient Chinese royal court.

The SF&OC soon hit back and said Kan's remarks were untrue and noted all meeting reports and recordings had already been submitted to the government.

SF&OC also blasted Kan for mixing Yang's role as honorary secretary-general with his other role as the commandant of the auxiliary police force in order to twist the inquiry into an interrogation and create a negative image of the SF&OC.

SF&OC added that Kan was the top decision-maker of the ice hockey body and was neither an ordinary citizen nor a bystander. Kan should shoulder his responsibilities and fulfill his duties instead of forcing the team leader to take all the blame, SF&OC also said.

SF&OC challenged that if the association encountered any unsubstantiated claims or threats made by SF&OC during meetings, they should oppose them on the spot or even speak to the media.

SF&OC noted that any administration issues should never become an invisible burden on athletes as their role should only be representing Hong Kong and enjoying the game.