'We know the bureau will be very big, but in the long run, these three intertwine,' says Timothy Fok of Hong Kong chief executive Carrie Lam's announcement of new Culture, Sports and Tourism Bureau.
Hong Kong's sports and cultural sector has hailed the proposed creation of a new bureau, voicing hope it will boost the city's global reputation in such areas.

Chief Executive Carrie Lam Cheng Yuet-ngor unveiled a "reorganisation" of the cultural and creative industries in her policy address on Wednesday, with sports set to be a visible pillar in its own right, under a new Culture, Sports and Tourism Bureau proposed for the next administration.

The city's historic performance at the Tokyo 2020 Summer Olympics likely helped to fast track such plans, though Lam insisted that Hong Kong's six-medal haul "has not come about by chance".

The move is a welcome one for Timothy Fok Tsun-ting, Hong Kong Olympic Committee president, Hong Kong Football Association president and former Sports, Performing Arts, Culture and Publication functional constituency representative.

"There will be dedicated people representing the sports community – everyone knows that [developing] sports culture is a part of Hong Kong's future," Fok said, justifying its grouping with tourism. "You see a lot of these National Sports Associations (NSA) and events like the Rugby Sevens are very international and tourism-related. Everyone is invested in sports and cultural facilities, so I hope it pushes Hong Kong more towards the international setting."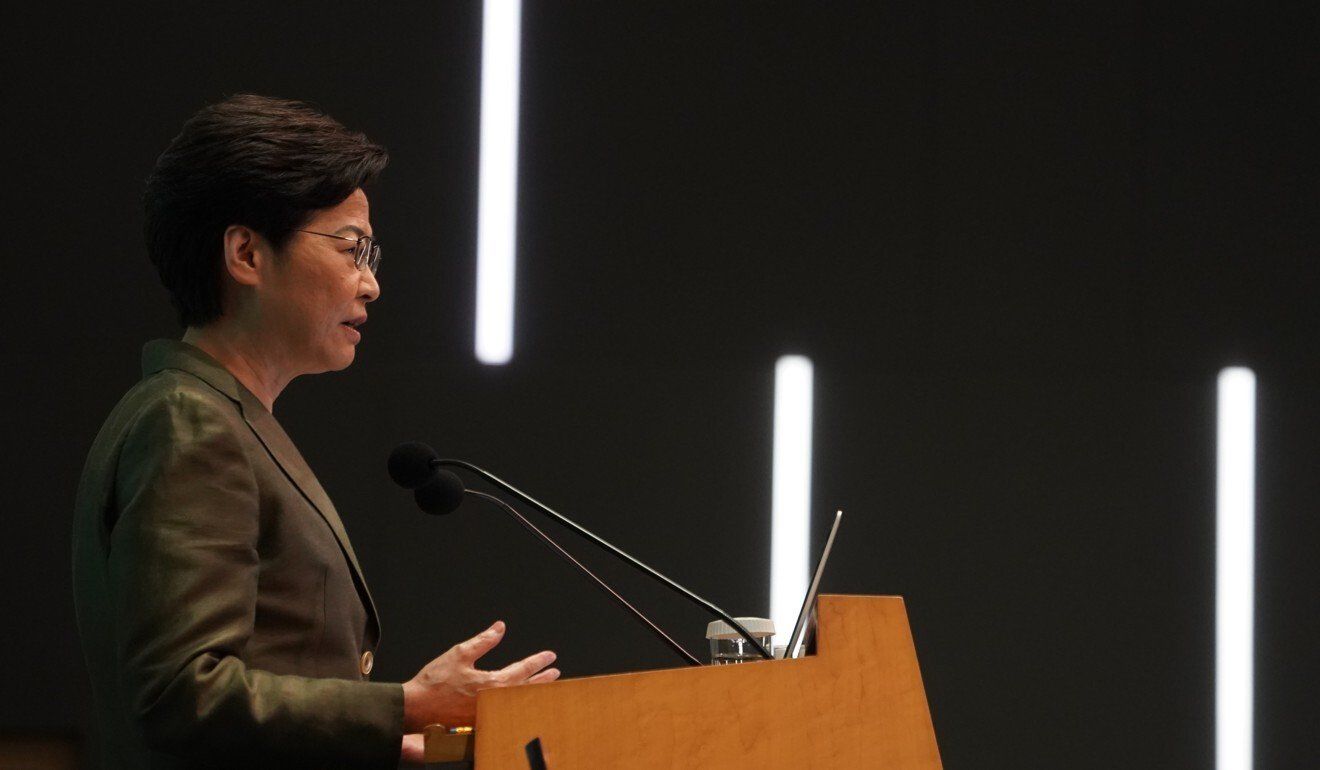 Hong Kong chief executive Lam speaks to media after she delivers her last policy address.

Sports aside, Lam outlined plans to further develop Hong Kong into an "East-meets-West centre for international cultural exchange", promoting the West Kowloon Cultural District's new M+ Museum opening on November 12, the Hong Kong Palace Museum, which is expected to open mid-2022, the Leisure and Cultural Services Department's (LCSD) East Kowloon Cultural Centre, and Kai Tak Sports Park "which can also stage cultural performances."

"The vision of developing Hong Kong into a cultural metropolis will soon be realised," Lam said, reiterating the mainland's 14th five-year plan
to turn the city into "a hub for arts and cultural exchanges between China and the rest of the world" by 2025. Lam added that nurturing talent in various artistic and creative fields was key.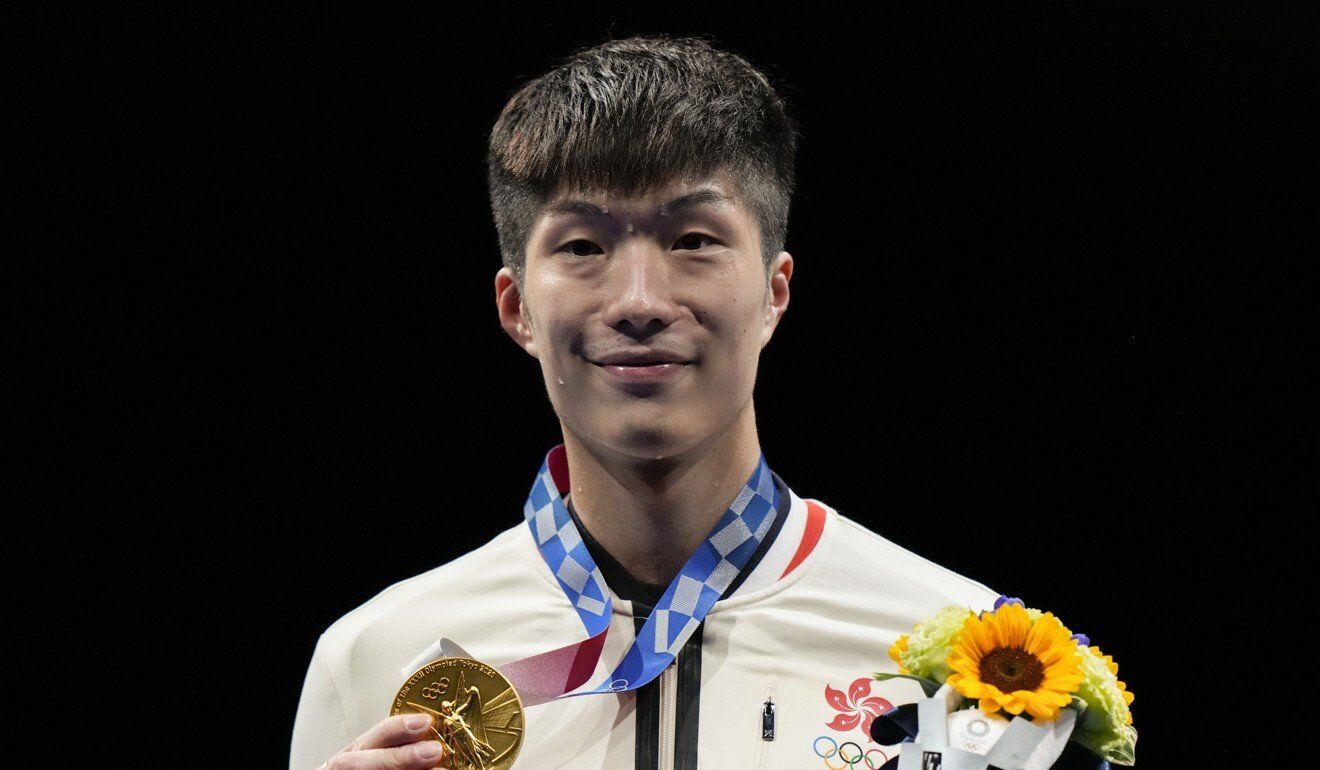 Hong Kong Olympic gold medallist foil fencer Edgar Cheung Ka-long in Chiba, Japan.

Henry Tang Ying-yen, chairman of the West Kowloon Cultural District Authority board, said: "The Authority will fully support, participate in and facilitate the initiatives in relation to the relevant policy objectives. The setting up of [the bureau] will enable the [government] to play a more effective role in coordination and policy formulation, thereby fostering the sustainable development of the arts and cultural industry in Hong Kong."

Ma Fung-kwok, incumbent Legco member for Sports, Performing Arts, Culture and Publication, likewise welcomed the change.

"Culture is about improving people's spirits. Sports is physical so both will help attract more people to Hong Kong, which is a part of tourism, thus having three under one bureau makes sense," he said.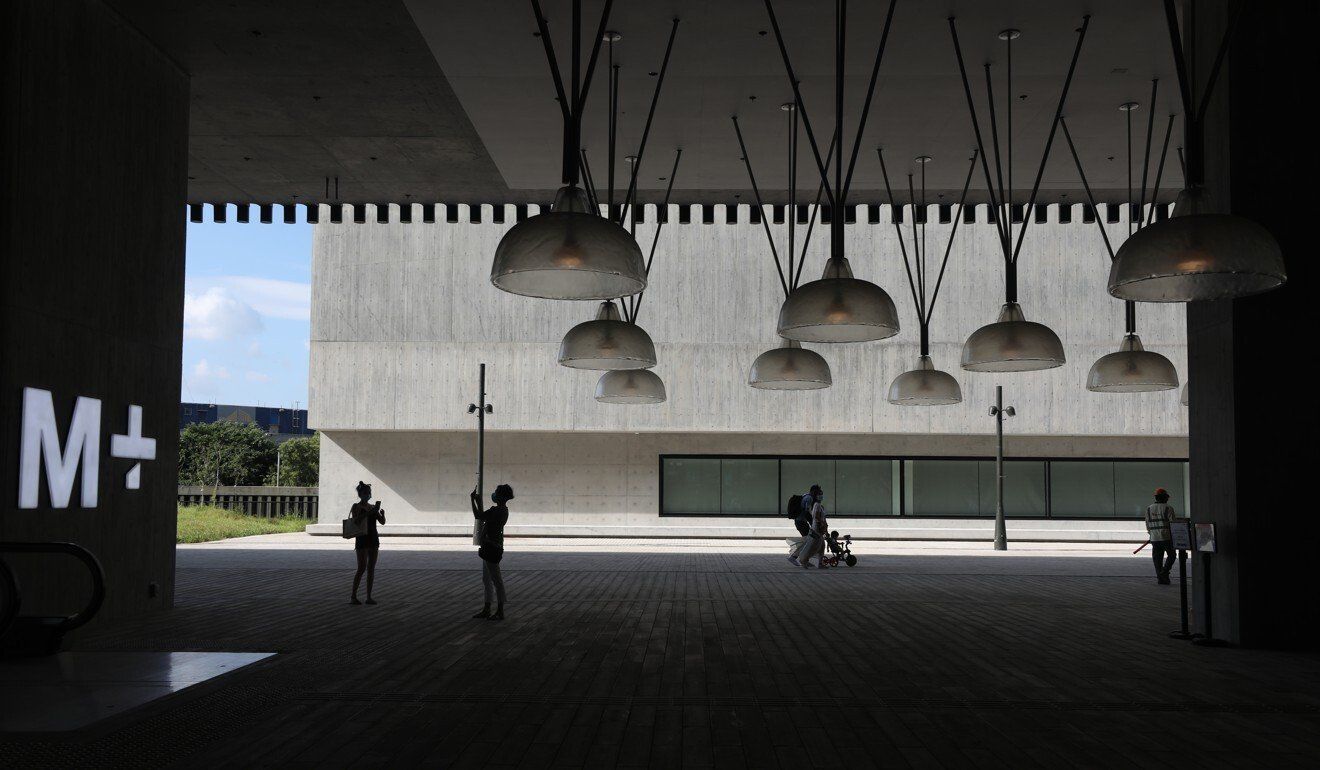 The M+ museum at West Kowloon Cultural District is to open in November.

Reintroducing major plans to construct a HK$990 million facility at the Hong Kong Sports Institute – scheduled for completion by mid-2024, subject to Legco funding approval – and the HK$300 million Hong Kong Jockey Club Charity Trust fund for sports science and medicine, Lam hopes to elevate Hong Kong's presence in the global competitive sports scene.

Lam confirmed that Secretary for Home Affairs, Caspar Tsui Ying-wai, will submit a report on the development of the local sports industry in Hong Kong by next June, with a government source saying one of the group's aims would be to look at Hong Kong's potential to host more major international sports events.

The previous so-called "three pronged" approach to local sports, that is supporting elite sports; promoting community sports; and maintaining Hong Kong's status as a major international sports events hub, is expected to undergo a revamp.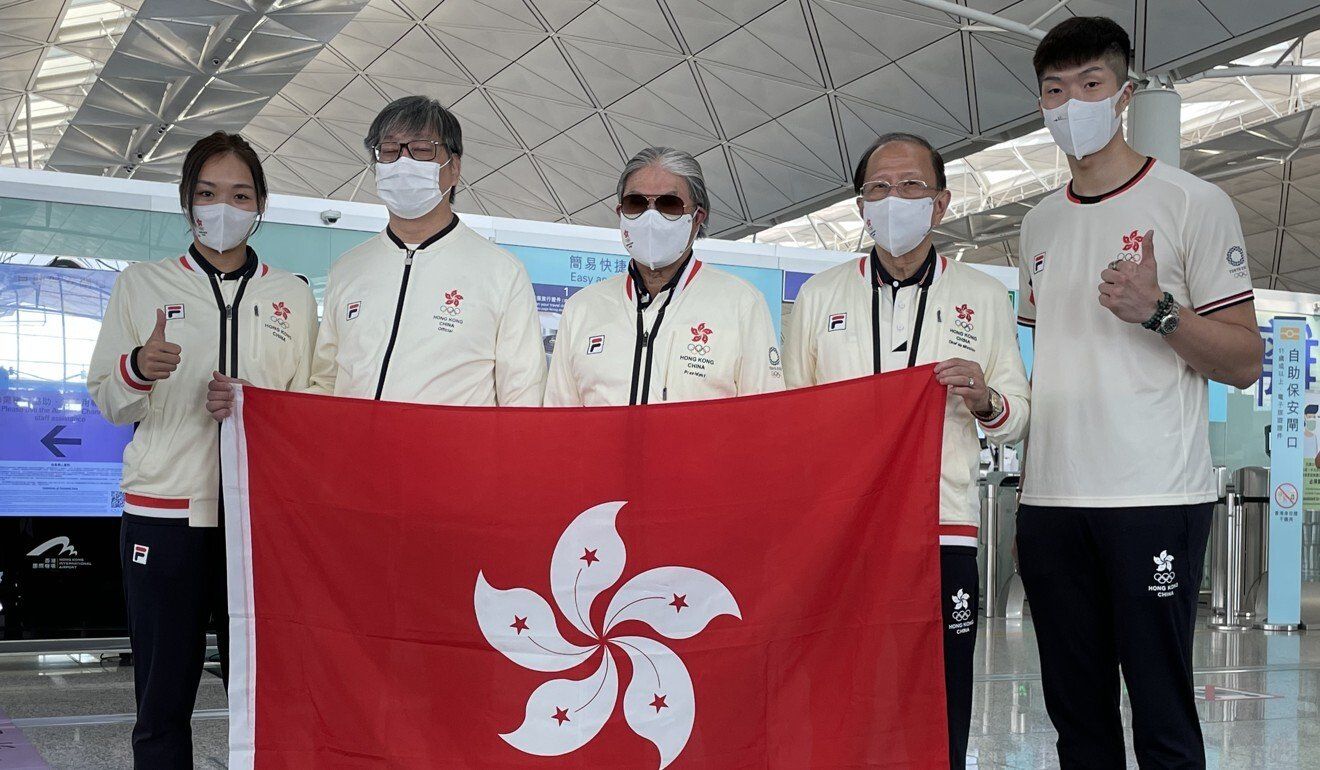 Hong Kong Olympic Committee president Timothy Fok (centre).

Fok also tipped "sports tourism" to blossom in future. Sports tourism accounted for four per cent of the total value added of sports and related activities and five per cent of total employment in 2019, according to the Census and Statistics Department.

"Hong Kong is surrounded by water – so it's about how we maximise tourism and culture. Hong Kong's potential is huge," he said, citing Lam's announcement of a water sports complex to be built in Shek O.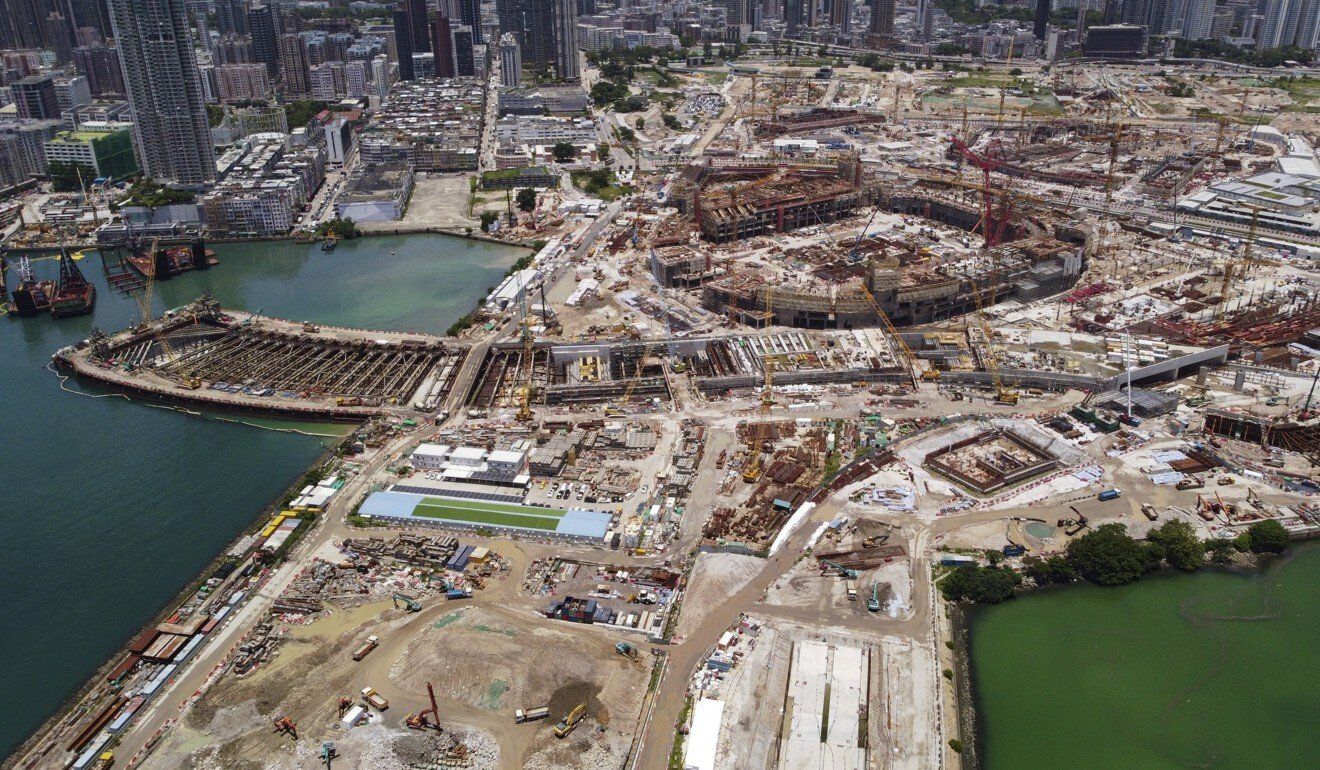 The Kai Tak Sport Park is under construction and scheduled to be completed by 2023.

Aside from the bureau restructuring, Lam praised the role of the Commissioner of Sports, construction of remaining cycling tracks between Tuen Mun and Tsuen Wan, doubling resources and quotas for the retired athletes programme, the Kai Tak Sports Park to be completed by 2023, and the 2025 National Games co-hosted by Hong Kong, Guangdong and Macau.